T

here are exactly two days before Christmas! Imagine, not long before, we were sending 2021 New Year's wishes, and now we are nearing full circle. Indeed, time flies so fast when you are having fun (or even when stressed). But before we turn sentimental over the happenings this year–both good and bad, we will help you get over the slump of choosing and buying Christmas presents for a dear friend or loved one.
It is time to veer away with the cheesy and cliche gift items. If there is one thing the pandemic has taught us, that is spending your money wisely. So, the perfect Christmas present should be practical, and of course, last a long time. And what better way to spend your hard-earned money other than giving sturdy storage systems, workbenches, or even bike racks that have been overlooked as a gift otherwise. Trust us, anyone who will receive any of the above will sing joyous hymns.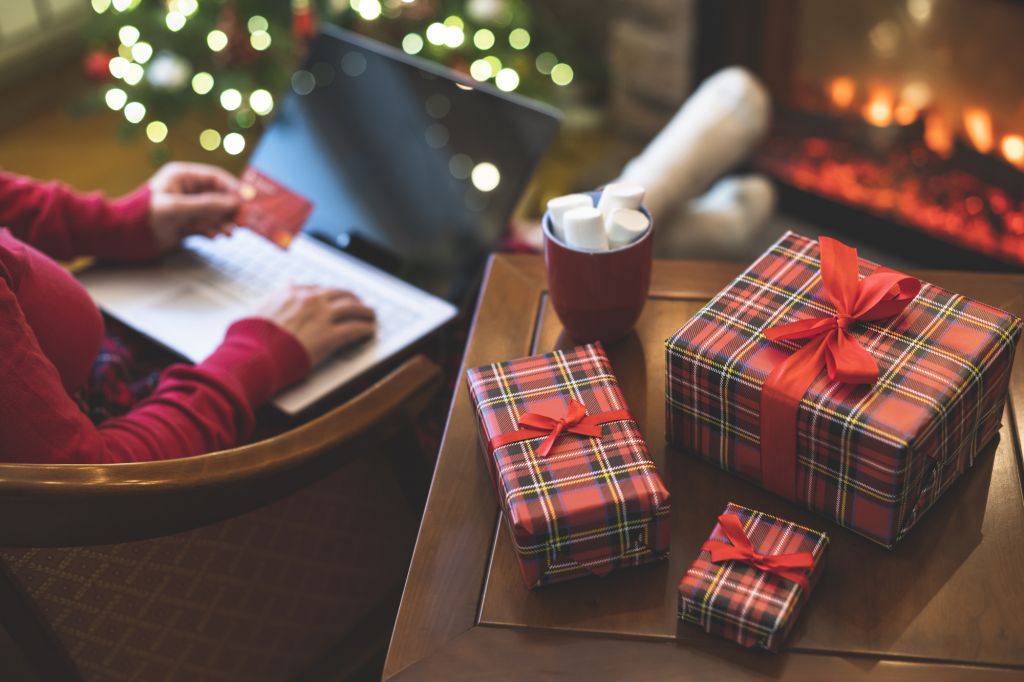 Christmas Sale
A practical tip this holiday season is to take advantage of the sale and discounts. And at Fleximounts, you can enjoy a 10% discount on item/s that reach a cumulative amount of a minimum of $300 per transaction. That is double the joy this season!
Fleximounts Lift 4′ X 4′ Overhead Garage Storage Rack GL44B
Priced at $259.99
Pre-order now, and expect the (fastest) delivery on January 11-13.
Using overhead garage storage racks eases the problem of overstoring on the valuable floor space of the garage. When things are carefully tucked away on the ceiling compartments, the ground will open up for your vehicles and activities that you will be doing inside the garage. However, the only downside is carrying the boxes onto the ceiling storage and eventually putting them down when you need something. This poses a danger to you as you might accidentally fall over to the ground due to the weight of the items lifted. In fact, 500,000 people are treated every year for ladder-related injuries and 50% of which are all ladder-related accidents due to individuals carrying items as they climbed, according to AAOS.
Fortunately, Fleximounts offers the Lift 4′ X 4′ Overhead Garage Storage Rack GL44B. This storage lift removes the need for a ladder or any heavy lifting, protecting you from potential accidents. A crank or power drill can raise and lower it for a smooth and effortless operation. And it eases access to your items that are high above the garage floor without using a ladder. It can lift a maximum of 108 inches vertically and can carry a maximum weight of 300 lbs.
The storage lift has a safe and secure mechanism–a specially designed safety lock prevents movement when not in use. Use the winding pole to pull out the safety lock on the gearbox, then push back in to lock after use. Moreover, the rack is made of heavy-duty steel cables, which secure the rack in place.
The GL44B also boasts flexibility and compatibility with angled ceilings because of its adjustable length steel cable. Additionally, it is universally compatible with different ceiling joists of both wood joists and concrete ceilings–12", 16", and 24" ceiling joist spacing. However, it is not fit for metal joists.
Aside from its storage capacities, the Lift 4′ X 4′ Overhead Garage Storage Rack GL44B is designed for multiple uses such as lifting hardtop, car top carrier, kayak with straps, and many more.
Fleximounts Manual Height Adjustable Workbench WB102
Priced at $398.99
Use the code NEW60 to get a $60 discount
Height-adjustable workbenches are heaven-sent. There are tons of work and activities that rely on a stable worktop. If you add flexible height to the features, this product is a winner. The user can manually adjust the level of the frame to match the desired height. So, whether you like working, standing, or sitting, you can count on this workbench.
The Fleximounts Manual Height Adjustable Workbench WB102 lets the user confidently handle any sitting or standing work with maximum efficiency. It enables him to elevate his workstation to its ideal height, with a height adjustment range of 29.5 inches to 44.1 inches. The extra-large crank handle offers smoother operation than standard cranks, so he can easily lift the desk, even with heavy loads, such as in the case of your artist friend, items like the computer, bust models, art books and sketch pads, paints, and many more. And best of all, he would never need tools to adjust the height of the table legs as is necessary for other workbenches without a crank handle.
The WB102 has a solid construction, is made of a 1.5 mm cold-roll steel frame, and holds up to 500 lbs. Its worktop table uses solid rubberwood as a surface and has desktop dimensions of 47.2 inches x 23.6 inches x 1 inch, which offers plenty of space to work on.
You can also use it as a garage workbench, home office desktop, or even sewing and crafting table.
Fleximounts Hanger Wall-Mounted Bike Rack BR1
Priced at $49.99 to $59.99
Cyclists will nod in unison when we say that a dependable bike rack isn't on the priority list of products that one wants to buy initially. We are so fixated with the idea of beautifying the bicycle units that we often overlook the importance of proper storage. But eventually, as we dive deeper into the hobby, we soon realize that the aftercare that we do to our units is as important as any other cleaning and beautifying that we always do. And so, the Fleximounts Hanger Wall-Mounted Bike Rack BR1 is on our list.
It offers practical storage and maximizes garage space by suspending the rack off the wall. The floor space is freed up for more activities and vehicle parking space that need to be housed inside the garage. Moreover, the bike rack gives easy access to mount and dismount each bike. Imagine if you own at least two units and your storage lets you stack them horizontally, then not only does it make it harder to get the specific bike you want to use for the day, it also poses a danger to your well-loved bicycles.
The wall mount bike rack uses only high-quality materials--powder-coated, cold-rolled steel--to ensure durability, rust-resistance, chipping, and cracking. The rack can carry one bike, four bikes, or six bikes, which the latter can hold up to 300 lbs or 136 kg. They are heavy-duty and long-lasting, can withstand years, and are dependable for load-bearing performance. It is perfect for cyclists who will take this lifestyle for a very long time. And of course, as you venture into cycling, a high chance would be to buy more bicycles that fit a particular activity. So this could mean the need for more storage space and durable storage racks.
The J-shaped hooks are easy to use as they fit perfectly to the curvature of your bike hubs, thus, providing a firm grip to secure the bicycles in their proper position. You need not worry about the hooks coming off the hanging bikes because each hook is mounted securely. And the good thing also is that the premium bike hooks are wrapped with thick sponge foam tubing, which prevents aging and cracking and offers better protection for your bike's wheels, hubs, and spokes.
The hooks can easily be re-positioned anywhere on the rack to suit different bicycle sizes as storage needs change. The bike wall mount hanger fits most bicycles (within 2.56-in range in diameter), including mountain bikes, road bikes, and kids bikes. But this excludes wide-tire bikes.