H

ave you been toying with the idea of converting the garage? Well, maybe it is time to share the garage space with your vehicle, or perhaps a complete conversion into a room that makes more sense and is practical for the family. It is a big move, we know. And this not only requires commitment and patience but also the allocation of funds to finish the project.
When it comes to how much you should spend on the renovation, it depends on what you want to do with the space and types of materials you will be using, on top of the labor of the construction professional that you will be hiring.
Although we will not dive deep into the financial aspects of the renovation, an important tip is to take advantage of the coming Black Friday Sale. If you are looking into purchasing reliable garage storage systems, head on the Fleximounts website to see for yourself which one would suit your garage space.
Moreover, you can enjoy a 10% discount on your total bill if the amount reaches a minimum of $300. To top it off, items on sale are also included, and the discount can be used in conjunction with coupons.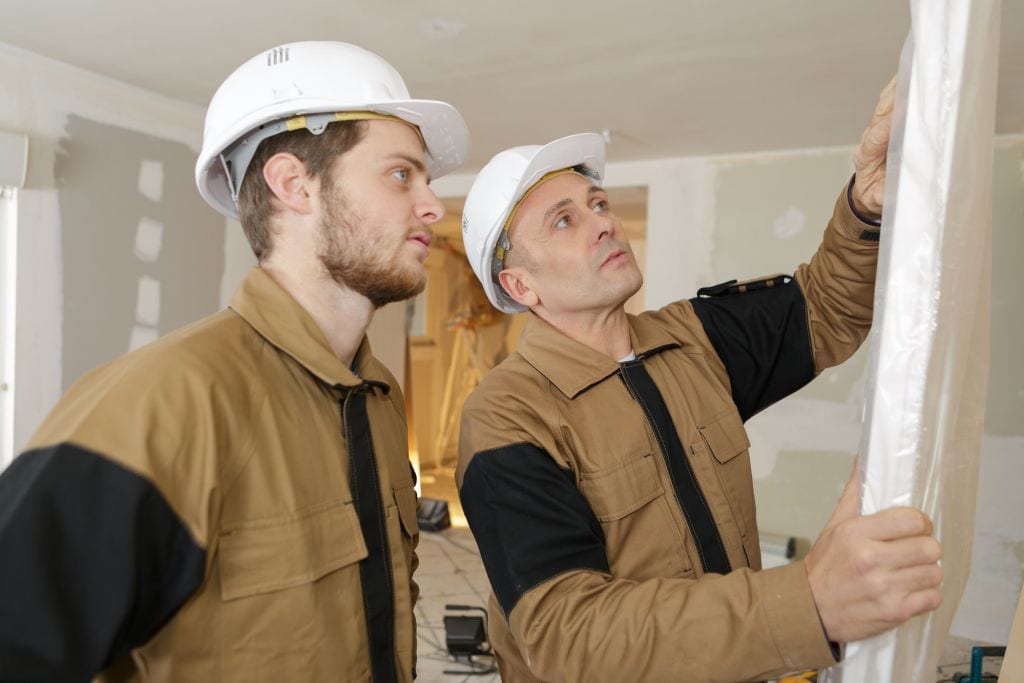 What type of garage storage should you utilize in your space?
Depending on the floor size of your garage, there can be only a few that can be allotted for storage systems. The valuable floor space can be used as a workshop area or activity area, which can be shared with a vehicle. But if you own a one-car garage, then storages like standing cabinets would eat up floor space, leaving less room for other practical activities. The best thing is to incorporate into the design some wall-mounted or ceiling-mounted storage. Not only will the empty walls and ceiling be usable, but the stored items will also be kept neat and organized above the ground.
For the ceiling-mounted storage rack, we recommend the Fleximounts Pro 4'x8' Overhead Garage Storage Rack GR48M. This overhead storage rack is built with heavy-duty in mind, as the reinforced hanging garage storage wire deck design guarantees a high loading capacity of up to 800 lbs. But you need not worry because the quality construction of this rack assures safe and high loading capacity for added stability and safety. The ample vertical supports more extended ceiling brackets and a larger contact surface. Moreover, the rack is also waterproof, protecting the stored items from damage due to water or liquid leakage in your garage.
The GR48M offers flexible installation as you can practically mount the garage ceiling storage racks nearly anywhere. With Fleximounts smart joist configuration, you can mount the rack in both wood and concrete at any position–perpendicular, parallel, and even on slanted ceilings. Just make sure that you maintain a 48-in distance in between the vertical posts. Use a stud finder to locate the joists if the ceiling is finished with drywall.
What's more is that you can easily expand the garage rack with hooks and clamps to store more items like bikes, tools, cables, and more.
For your everyday items, an excellent wall-mounted shelf is Fleximounts Adjustable 3-Tier Wall Shelving WS14B/WS13B. This wall-mounted shelving is an ideal additional storage space for your walls for items you use every day. Not only is it made of powder-coated steel, which assures its sturdiness, but its heavy-gauge steel construction also provides safety loading of up to 100 lbs per shelf. It also has thicker screws compared to other shelves in the market. And depending on the height of your wall, this shelving is flexible enough to be height adjustable according to your needs.
It also has a patent tool-free adjustment design that allows you to assemble and disassemble the shelves conveniently. This brings us to the next point that installing this wall shelving can be done by only you as the provided installation template helps mount holes, and the bubble level helps get perfect horizontal location. You also do not need to worry if your wall is made of concrete or wood, as this wall shelving is compatible with any. It is also suitable for securing either ceiling studs or a solid concrete ceiling.
What is the primary purpose of converting the garage space?
The first step to planning a garage conversion is to decide what kind of activities you would be mostly doing in the space. Is it a room for homeschooling or work from home, now that the pandemic is still ongoing? Is it a recreational area where you and your family can bond and spend quality time, especially now that traveling may be an option, but you are still adamant to expose yourselves outside because of the virus? Or is it a new bedroom for your now-teen child or an extended kitchen for your latest business endeavor?
Whatever you may decide, what comes after is securing the budgets and necessary permits, if applicable. Consult with a professional or with the local council. Then, you may proceed with the conversion. Plan out if you need to change or add the heating and insulation, ventilation, electrical wirings, lighting, and flooring. These necessities vary depending on the supposed conversion activity.
What permits do you need to secure?
As stated earlier, it all depends, so you will need to consult with the local authorities. In most cases, garage conversions do not need planning permits from the local council because there is already an existing building, which will only be redesigned or repurposed. However, consulting with the local agencies would be best, especially for checking the fire safety hazards and other elements that need to be inspected and scrutinized by building surveyors and structural engineers. On the other hand, if you will build an extension of the house starting from the foundations, ceilings, walls, and the like, then you will definitely need to secure a permit.
Final thoughts
Second-guessing yourself with a big project like converting the garage is counterproductive. So, to save time, effort, and money, you have to be firm with your decisions. Then, everything will follow suit. Just be ready with the costs and expectations.