C

an I be totally honest with you?
Post-holiday organization sucks! We can't deny that the Christmas and new year celebrations are favorites.
But as much as holidays heralds' warm fuzzy feelings and family reunions, the chaotic mess it leaves behind is a turn-off. The decorations are all over the place-- gifts littering your living room-- toys flying around if you have kids.
The list is endless.
But guess what?
It's nothing a few hours of the organization can't fix. We have some tips to help you pack up and preserve your holiday decors for this coming holiday.
Ready? Let's fire away.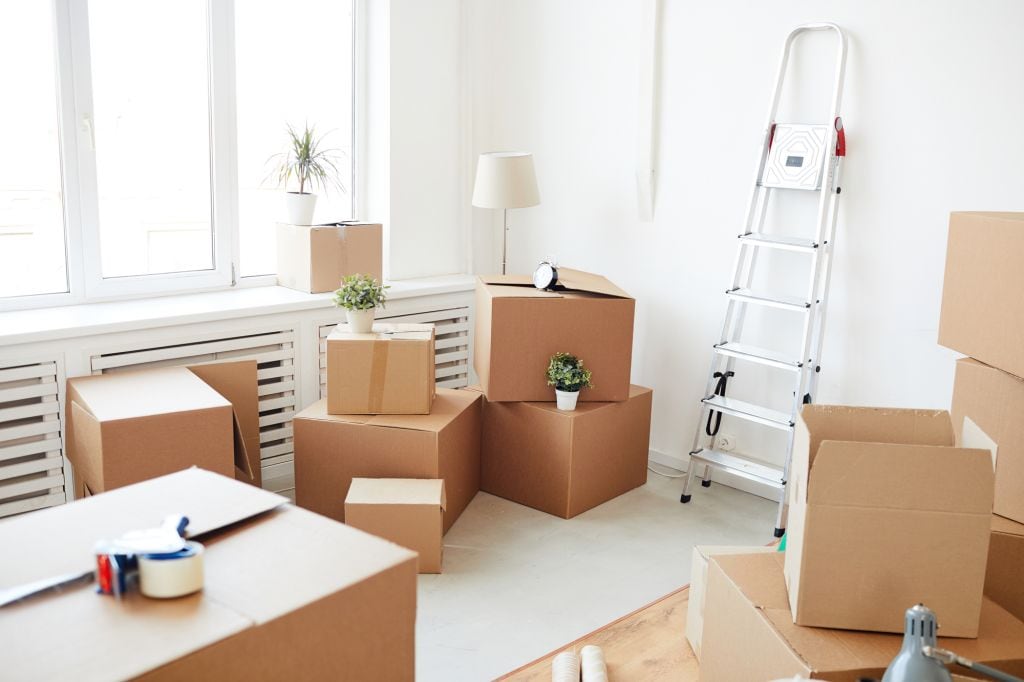 Be patient while packing decorations.
In a bid to get your house back on track for the new year, it's tempting to tuck all decorations away hurriedly. But as tempting as it is, don't fall for it. Put out the decorations carefully-- don't forget the holiday is yearly!
Store them in packs so they'd be ready to use-- and next year's decoration process will be seamless. Label all your boxes to avoid confusion anytime the need arises. Don't hoard old decorations; keeping broken ones is also unacceptable. Donate or discard them.
Wrap your lightning with repurposed wrapping tubes to prevent the wires from clogging or getting damaged.
Be intentional about gift storage.
The holiday is always a season of love and giving. It's normal for you to have an influx of gifts in your house from friends and family. Chances are, you don't have enough space to accommodate all the presents. You can always consider new modern storage options for your home. We recommend that you find a storage option for all your gifts.
There's no better way to avoid cluttered space after the holidays. However, you can't have it all. So, for each new gift you get, give out: an old toy, books, shoes, etc.
Safe Ornament Storage
You pulled out your ornaments to prepare for 2022 Christmas only to realize you've broken them. You already banked on using them! What's a holiday decoration without ornaments?
Ornaments are delicate and need to be treated with utmost care. You don't even need to spend extra on special storage.
With everyday household tools like paper drinking cups, egg cartons, and plastic bins, you can improvise. Nothing beats the blessing of a handy DIY storage option. Click here for a simple DIY idea for your ornament storage inspired by Martha Stewart of Meredith Home Group.
Don't ignore maintenance.
It's a new year. There's every possibility that the festivities overshadowed some maintenance issues. You may have overlooked a busted pipe or missed a missing nub somewhere. Safety is always essential.
Start the new year knowing your family is safe. First, check all home appliances, replaces damaged connection, and fix all loose wires. Check your smoke detector for anything. Ensure no battery needs a replacement.
If you don't have a fire extinguisher, get one. And if you do have one, inspect it and place it in an accessible spot.
Check your home insurance to be sure your home and belongings are insured. You can't be too careful. Most people mistake safety precautions for paranoia, but it isn't. Start the new year feeling safe and organized.
Deep cleaning
Kick-off 2022 with a clean home; the festivities always come with disarray and cleaning tasks. You don't want to leave your house looking messy from the parties or hangouts you hosted last year.
So, yea, where should you start?
The kitchen should be your first point of call-- the most used spot during holidays. The mini debris from your mac and cheese contrasting your oven's sleek color doesn't belong there. Wipe clean and wash all necessary parts of the kitchen. Clean all your kitchen equipment as well.
Next is the Guest room. After the guest says their goodbyes, clean up the bedrooms. And every other living area that needs attention. This is where vacuum cleaners come in handy-- a robot vacuum cleaner would lessen your workload immensely.
Invest in storage tools from Fleximount
The first step to organization is storage tools. These tools will create room for all your holiday excesses and still keep your space tidy. When you hear storage tools, what comes to mind?
An extra shelf in your kitchen or pantry? A drawer in your living room? Your garage hardly makes it to the top of the list.
Since the garage floor is wide enough, why not take advantage of the extra storage space? We all have those boxes, which we've banished to the garage.
However, you can optimize the wall space in your garage to accommodate more things and keep it tidy!
Fleximount has several storage options to take the storage burden off your living area. Check out the top 3 products for a more organized home:
You can bid scattered and untidy storage goodbye with the durable GR series overhead garage storage rack. Need more space for several holiday packages? This storage rack has more than enough.
The adequate space isn't the best part. But it's an overhead design which means your floor space remains untouched.
Features
Easy installation with a detailed installation guide

High-quality with sturdy materials. It's not only safe, but the loading capacity is grand.

Stores your seasonal items away from any potential water damages

An integrated grid design that stands it out from any other
Advantages
You can use your garage space judiciously without any interference from boxes littering the area.

Avoids flood altogether since it uses wall space

The overhead storage makes your garage tidy and keeps your things away from rodents.

Adjustable height to suit your needs
Disadvantage
The steel is heavy, but it also guarantees its sturdiness
WR SERIES: CLASSIC 2-PACK WALL SHELVING
Imagine having a solid shelf that can hold almost any storage without buckling under the weight? Check out the WR series for all your rugged storage.
Features
The installation is almost seamless for such a shelf. You can install it alone.

It has vast storage space for you.

It's safe for high loading capability because of its sturdy construction.
Advantages
All the materials or hardware are tested and trusted

It's compatible with wooden and concrete walls

It comes with high-quality screws to match the shelves quality

It has a flexible design
Disadvantages
No height adjustment feature
This multipurpose ceiling storage lift is essential for many simple storage needs. You can store your equipment in it without stress. The lift ensures you never have to break a sweat to access your storage.
Features
It has a laudable operation. Thanks to the 9f vertical lift that enables you to store items with ease without a ladder.

Crafted with best and quality parts

Secured firmly with heavy-duty steel cables
Advantages
It saves space

Raising and lowering the overhead storage is hassle-free and safe

It's safe for use. The cables are strong.

It's multipurpose-- you can use it for DIY projects and anything within its ability.