W

hen talks about home renovations pop up, the garage is often included in the conversation. Should the garage stay solely as a parking space? Should the garage also be a storage option? Or, for some people, should the garage be converted into a more livable space, maximizing every square foot it offers on the property? These questions may have lingered at the back of our minds for quite a long time, but we have not really sat down and thought through them. Maybe this is the right time to seriously ponder and make your next big moves regarding home improvements.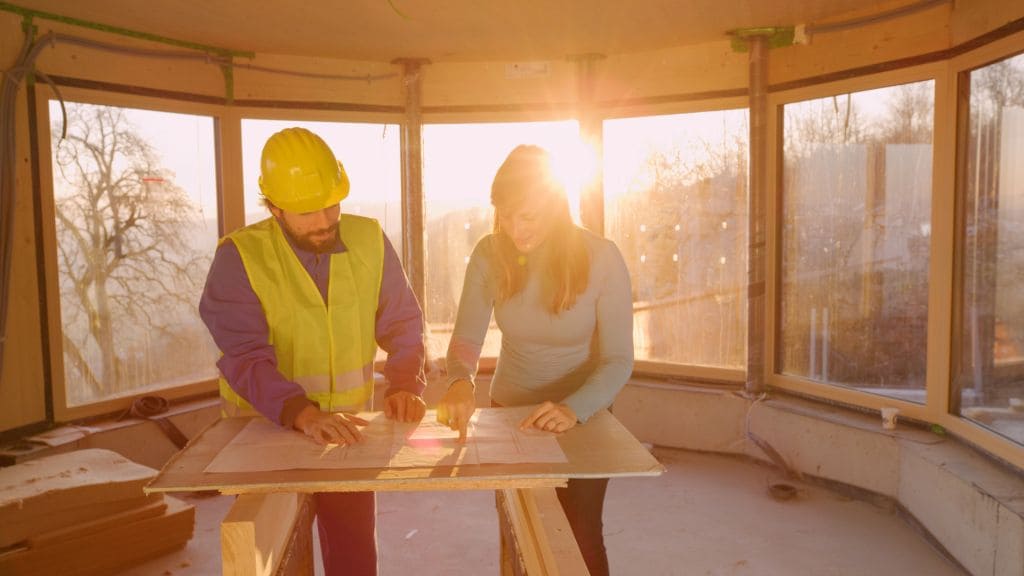 Traditionally speaking, garages have been exclusively used as parking spaces. It is especially true to come wintertime when snowfall can get a little bit crazy, that our cars are buried in inches-thick of snow in a matter of minutes of heavy snow. And we would spend a significant amount of time just to be able to remove them and use the cars. But times are changing. Garages have long become just a parking spaces. Many homeowners have jumped into converting the garage into a more functional space such as storage, workshop area, entertainment, and much more.
Indeed, a lot of relevant questions are bugging you when you start toying with the idea of garage conversion. It would be best if you considered many factors from financial to practical design before finally committing to a life-changing decision.
In this article, we will break down the most frequently asked questions regarding garage conversion. Although we would not be touching on the topic of finances as this would merit an entirely different article. Conversion costs would greatly vary due to several reasons like your location, labor, materials, design, and the like. And of course, your budget constraints are also a significant factor in this.
How do you plan to use the garage as? What are the activities and purposes you see fit when using the garage?
Lay out your plans. List down how you want your garage space to function as.
Do you plan to use the garage as a guest room or maybe an extra space for your growing family? Do you wish to make it a recreational spot for you and your family to spend game or movie nights? Do you want to make it a kitchen for your growing food business? Do you want to convert it into a home office or room for your kids' online schooling? Whatever use you decide on, make sure you stand firmly and specific as it will significantly affect your next steps and budget. You may need to secure necessary building permits from your local council and authorities.
After you have identified the primary purpose of the conversion, the next step of the planning is to focus on the electricity, heating and insulation, natural light and ventilation, and flooring. Different purposes may require different types and approaches from those mentioned above. For example, a traditional garage space flooring differs from a kitchen's. The temperature a garage holds when it is solely your car housed in it is entirely different when it is converted into an entertainment room. Another thing is the presence of windows. Old garages are windowless or have minimal windows. So, if you want the garage converted into another type of room, you may need to install larger windows for ventilation and more natural light to circulate in the room. Sometimes we overlook them because we are too focused on the design of the space.
Is there a need to apply and secure permits when planning a garage conversion?
In most cases, there is no need to secure permission from the local authorities if you are simply redesigning an already built structure. You are merely repurposing its function, not adding a new structure to your property. If you need to build new foundations, walls, ceilings, and the like, you would definitely need to secure several permits. The local agencies supervising such projects will need to approve your documents and plans. Some building elements still need to be inspected and scrutinized by structural engineers and building surveyors. The building regulations they will check are fireproof and safety –including escape routes and fire doors, insulation and ventilation, structural stability, and watertight. Hire a contractor or an architect to guide you on what needs to be asked for permission and whatnot.
You can't give up the garage as a storage space, but you still, need it to cater to more of your needs. How should you design the garage space?
The garage space can seem cramped, especially if you have a one-car garage space. More stuff is taking up the garage space meant for your vehicle. And if all your things are in cabinets on the floor, then there is no more floor space to be used for other purposes. It is why overhead garage racks and wall shelvings are all the rage these days. More ceiling and wall spaces will be used for storage and thus, will free up floor space.
Everyone wants an organized and neat garage space. Tick that item off your wishlist by one, installing overhead storage. We cannot emphasize enough how overhead garage storage racks can add value to your garage space by keeping your seasonal items, workshop stuff, and other things that don't belong anywhere else in the house. Maximizing the ceiling space will free up floor space for the needed activities in the garage and storing more oversized items such as your vehicles or workbenches.
A reliable rack you can count on is the Fleximounts GR Series Classic Overhead Garage Storage Rack employs a ceiling-type installation with safe and high loading capacity due to its high-quality construction. The sturdy and stable design is made possible as the grid design and frame are welded together, and the material used is heavy-cold rolled steel. It can carry a weight of up to 400-600 lbs. Moreover, Fleximounts provides thicker screws than other brands that offer overhead garage storage. Furthermore, the Fleximounts screws go through strict tests.
This garage storage is height adjustable from 22" to 40" ceiling drop-down. It is perfect for customizing the height fit perfectly for you and your garage space, and it is also suitable for securing either ceiling studs or solid concrete ceilings.
Optimizing overhead garage storage is advantageous in avoiding flood damage by storing your things off the garage floor and protecting your items. It will also make your garage look neat and get away from insects and rodents. The integrated grid design is made for easier assembly.
Everything you need is neatly tucked in one box: all the necessary hardware and instructions are included. An installation template is also included to help you devise a plan to store your stuff in the most efficient manner possible. Indeed, this will give you the tips and know-how to organize your garage without a sweat.
Inside the single box, you will find the following: the shelves, rack installation manual, three bags of screws–wood screws, installation screws and bolts, and cement installation.
Trust us when we say that you do not need to be a pro in construction when installing our overhead garage storage racks. Even newbies can assemble the racks in no time. Everything you need to know when it comes to installation, you can find in the package.
In Summary
Overall, careful planning of the garage space must always be the first step before making any commitments. Then once you have finished sorting out all that needs to be considered, the conversion will be as smooth as you hope. Finally, you can maximize and enjoy your new space.