W

e are counting mere hours till the Big Day! As we anticipate the celebration of Christmas Day, we are in high spirits with the merrymaking festivities and preparations. And while we are feeling joyous and excited, you might as well take advantage of this to give yourself the needed push to finally get your hands on the coveted garage storage systems and accessories. We know you've been thinking and talking to yourself out about this as you may be saving the purchases for next year. However, why not do it now so you can jumpstart the year ahead with a pristine, neat, and organized garage that you have been dreaming of.
After all, nothing beats welcoming the new year with a clear space, which could translate and dictate a clear and bright mindset. We have all earned our fair share of stresses and hardships this year and learned our lessons, so starting the year fresh and with a clean slate is like being reborn into the world.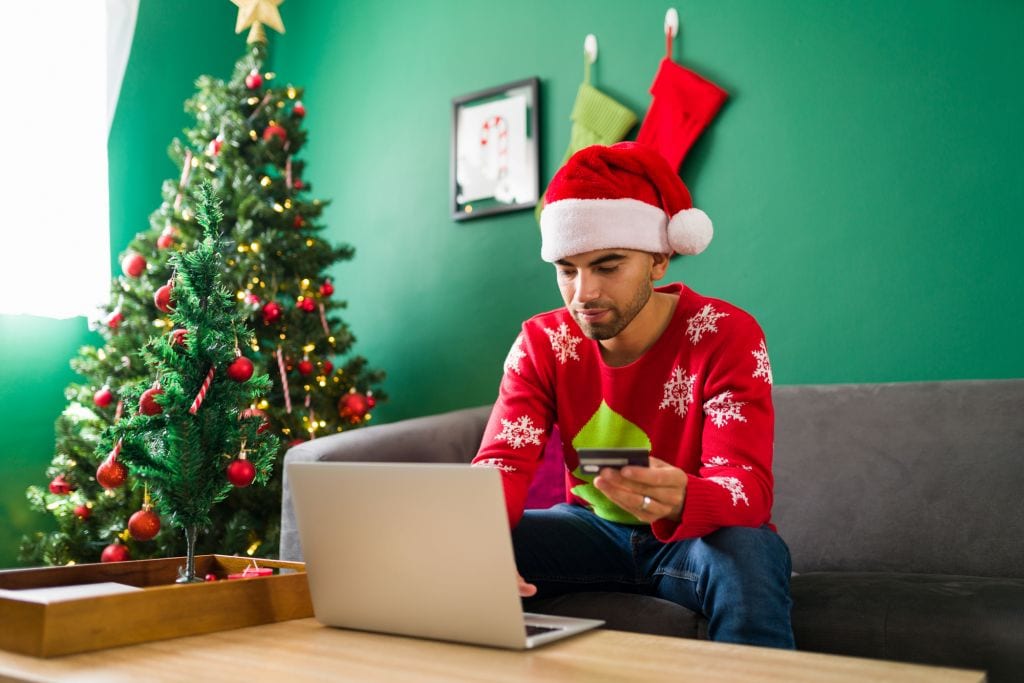 Christmas Sale
A practical tip this holiday season is to take advantage of the sale and discounts. And at Fleximounts, you can enjoy a 10% discount on item/s if the total amount of purchase reaches a minimum of $300 per transaction. That is double the joy this season!
Fleximounts Basic 4′ X 8′ Overhead Garage Storage Rack GR48F
Priced at $129.99
The mere thought of organizing the garage already tires you out as it would mean piles of boxes and items waiting to be stored. And, of course, you cannot simply make way for these items to occupy your garage floor, which makes you give up your car space. You will rack (pun intended) your brains trying to fit all the stuff you have while sharing the room with your vehicle. It takes a lot of creativity and free will to do so.
Installing an overhead garage storage rack is the smart solution you have been looking for. Converting and optimizing the ceiling space into storage would be ideal for decluttering the garage. It is giving your important stuff a new home outside your living space by utilizing the unused overhead space.
The Fleximounts Basic 4′ X 8′ Overhead Garage Storage Rack GR48F is one such fantastic storage. The heavy cold-rolled, 14-gauge steel construction yields safety loading up to 600 pounds with ⅜" plywood or thicker and guarantees long-lasting use. The supplied high-quality screws have gone through strict tests and are proven to be thicker than industry standards.
The height of the rack can go from 22 inches to 40 inches dropdown and provides up to 105 cubics, which is a much-needed feature to suit your height requirements. Other racks available in the market cannot compare with the GR48F as it has a maximum of 88 cu—feet of storage and a maximum of 33 inches ceiling dropdown. The dimensions of the GR48F are 96 x 48 x 22-40 inches.
Further, the Basic 4′ X 8′ Overhead Garage Storage Rack GR48F is amenable for both parallel and perpendicular installation, which offers installation practicality. All you have to keep in mind is that the vertical posts should be 48 inches apart. A stud finder will be helpful in locating the ceiling joists if your garage's ceiling is drywall-finished.
The rack comprises two frame reinforcement bars and four corner triangles. The specially designed vertical post allows embedded deck mounting. It also has multiple mounting points for firmly attaching the frame and deck with tapping screws for added peace of mind.
This Fleximounts overhead storage rack provides space for flexibility and creativity as you can customize the color of the wooden decks or, even better, recycle the old wooden boards that you have lying around the garage or lawn. But note that the recommended size is 4'x8' and has a thickness of at least ⅜". Also, you can opt to choose Fleximounts wire grids as a base or deck for the rack. Either way, it provides sturdy storage for all your unused and seasonal items.
The installation will be easy-breezy as it is effortless to comprehend the installation instructions and templates that go with the package. And you do not need to be a construction expert to do such a garage project.
Fleximounts Adjustable 3-Tier Wall Shelving WS14B/WS13B
Priced at $89.99 to $99.99
For your everyday items, the Adjustable 3-Tier Wall Shelving is the perfect additional storage space for your walls. Its powder-coated steel assures sturdiness. Likewise, the heavy-gauge construction provides safety loading of up to 100 lbs per shelf.
The screws provided are thicker in size than other shelves in the market. An excellent feature this wall-mounted shelf offers is that it is flexible enough to be adjusted depending on the height of your wall and according to your needs.
The WS14B/WS13B allows you to assemble and disassemble it conveniently because of the patent tool-free adjustment design. Another selling point of this shelf is that installing can be a one-person activity. The installation template that helps mount holes and the bubble level that helps get perfect horizontal location is already provided.
The wall shelving is compatible with either concrete or wood walls as well as it is suitable for securing either solid concrete ceiling or ceiling studs.
Fleximounts Durable Workbench with Built-in Drawer WB201
Priced at $259.99
With the high-quality craftsmanship design, the durable frame of this workbench is made of cold-rolled steel. Embedded in the worktop is a convenient built-in storage drawer. The pull-out drawer provides seamless integration of storage space for your workshop supplies. The modern design perfectly blends while keeping your belongings neatly put away and out of sight.
The work surface is free of scratches and chips due to its material. It is made of 1-in thick rubber wood that is sealed with varnish. As it is understandable that garage workshops tend to be on the heavier side of activity, and the materials and tools used are mostly made of metals and carries heavy weight, protecting the worktop is a feature that is made especially to last the wear and tear of things.
Garages, often, have uneven flooring. So, to enjoy a stable work surface, the workbench has adjustable feet to make it easy to level the workbench as deemed fit.
The WB201 is an all-purpose workstation that is suitable for many purposes–both commercial and personal. It is fit for use in your home space, garage, warehouse, mailroom, basement, workshop, or office.