For those who are into zodiac signs, December is not only for Christmas and the holidays, but also means the start of the Sagittarius season.
Some of you might not know that it actually starts in November, on the 21st to be exact, and it runs for a whole month up until December 21. The last of the fire signs (Aries and Leo being the other two), the Sagittarius are known for their brazen spirit, always on an endless quest for knowledge and adventure. They live for the thrill of life—opening possibilities through exploration, introspection, and just simply going out there in the world to find answers for questions people never seem to have the answer for. Needless to say, it's hard to pin down a Sagittarius, aptly represented by a half-man and half-horse centaur that values freedom above everything else.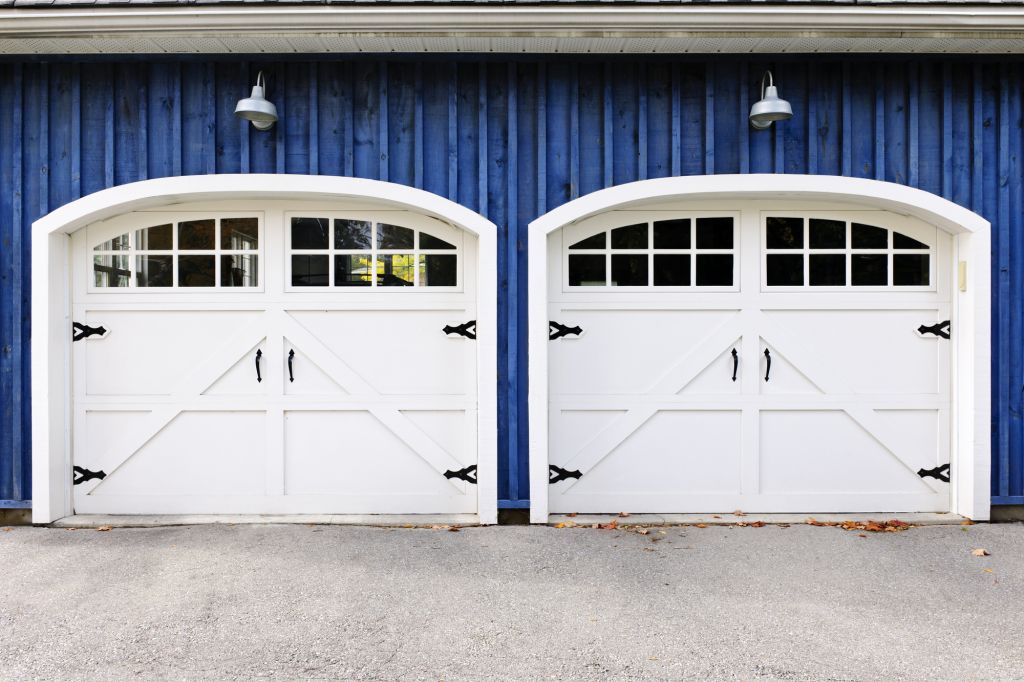 It's easy to spot the house of a Sagittarius by looking at the garage. Fun-loving and adventure-seeking, there would surely be bits and pieces of possibly every activity you can imagine to save the Sagittarius from boredom. We decided to see if we could list down some telltale signs you are walking through a Sagittarius' garage.
1. 4x4 Off-Road Cars
The Sagittarius would most probably also love a sports car because it could go fast as lightning on the road. But we think that a garage with a Sagittarius homeowner is most likely to keep an off-road car. A lover of adventure and chaser of adrenaline, it would be a more bang for the buck if a Sagittarius drives an off-road car. They could go out of the city at any time and have a trip to go skydiving or hiking. The off-road car can pass any terrain, has room for friends to scoot over and storage for athletic equipment, and of course, it looks terribly cool.
2. Electric and Automated Roller Garage Door
Anything convenient is a win for a Sagittarius book. With an electric automated roller garage door, they won't even have to leave their cars, stand up, and open the door manually. There are roller garage doors in the market that could be controlled by a remote to open themselves while you sit in the car and wait.
3. Off-the-floor Storage solutions
A Sagittarius homeowner would most likely have everything installed on the wall or hanging from the ceiling. They have seasonal items for the different sports that they get into, which are perfect to be stored up in the ceiling. FlexiMounts has an overhead garage storage rack for all the seasonal items such as athletic gear and holiday decorations.
CLASSIC 4′ X 8′ OVERHEAD GARAGE STORAGE RACK GR48
Sale Price this Cyber Monday: $195.49
Original Price: $229.99
Code: BFCM15
This overhead garage storage rack will make use of your ceiling space and take away items off the floor. It's 4'x8' in size and its height can be adjusted from 22 to 40 inches. It is made of cold-roll steel that has a weight capacity of 600 pounds. People often have trouble with the installment but this is easy to install by following the step-by-step instruction and installation template that would come with the package. What's even better is that this product is waterproof and could avoid damaging your seasonal items with water. Its integrated grid design sets it apart from other ceiling-mounted shelves in the market.
Aside from an overhead garage rack, a wall-mounted storage solution is also the way to go for a Sagittarius.
CLASSIC 2-PACK 2′ X 6′ WALL SHELVING WR26
Sale Price this Cyber Monday: $161.49
Original Price: $161.49
Code: BFCM15
This wall-mounted storage solution is a favorite among FlexiMounts customers. It's 2'X6' in size with two shelves on top of each other. Made of powder-coated steel, it could carry up to 400 pounds in total. The package comes with all the hardware needed and could easily be installed by one person. It's suitable to be mounted on wood studs or a concrete wall. The installation template would help the user know where the holes should be drilled and the bubble level will help ensure the perfect horizontal location. It's guaranteed sturdy and stable with its buckle design complete with velcros that prevent brackets from falling or bending. High-quality thick screws are also provided that prevent accidents from happening. This product also allows multiple combinations as users could change the spacing based on what suits them the best.
Of course, a Sagittarius garage wouldn't be complete without a bike rack.
FLEXIBLE BIKE HITCH RACK FOLDABLE BHR4
Sale Price this Cyber Monday: $103.99
Original Price: $207.99
Code: BFCM50
Most likely the family of Sagittarius parents would consider this as the perfect accessory for the garage. It's made of cold-roll steel and has a weight capacity of 165 pounds. Its arms can be folded when not in use and don't worry, they won't get in the way even if you install them in your vehicle. It has adjustable and flexible straps that could hold up to four bikes of different frame sizes. Its tiltable mainmast can lift bikes easily, swinging them up, down, forward, and backward. These movements make it easier to lift the bikes. Then, the rack can just return to its original position, thanks to the anti-wobble knob. Its maximum weight capacity is 165 pounds and its steel structure is durable, of high quality, and protected with a powder paint finish. With this accessory, there's no need to worry if the rack is firmly secured in its position.
4. Workshop Area
One distinct trait of a Sagittarius is their curiosity. They want to learn and know everything even if that's not really possible. Aside from being adrenaline seekers, they also never stop from wanting to add skills to their resume. A garage with a Sagittarius homeowner would most likely have a workshop area where they can paint, do some woodwork, or whatever project they want to get into at the moment. The FlexiMounts durable workbench with a built-in drawer would definitely be a regular item inside the garage of a Sagittarius.