When people think of an area on their property, the garage is the first place that comes to mind when we are talking about the messiness of one area. This should be a no-brainer since this area tends to be the catch-all of every item that people may have lying around the house. This is also the part where big items are being stored as well as where people work and finish their crafts. With that in mind, keeping this area clean and tidy should be everyone's number one priority. You may be wondering why but in a blink of an eye, the whole place can turn into one giant mess.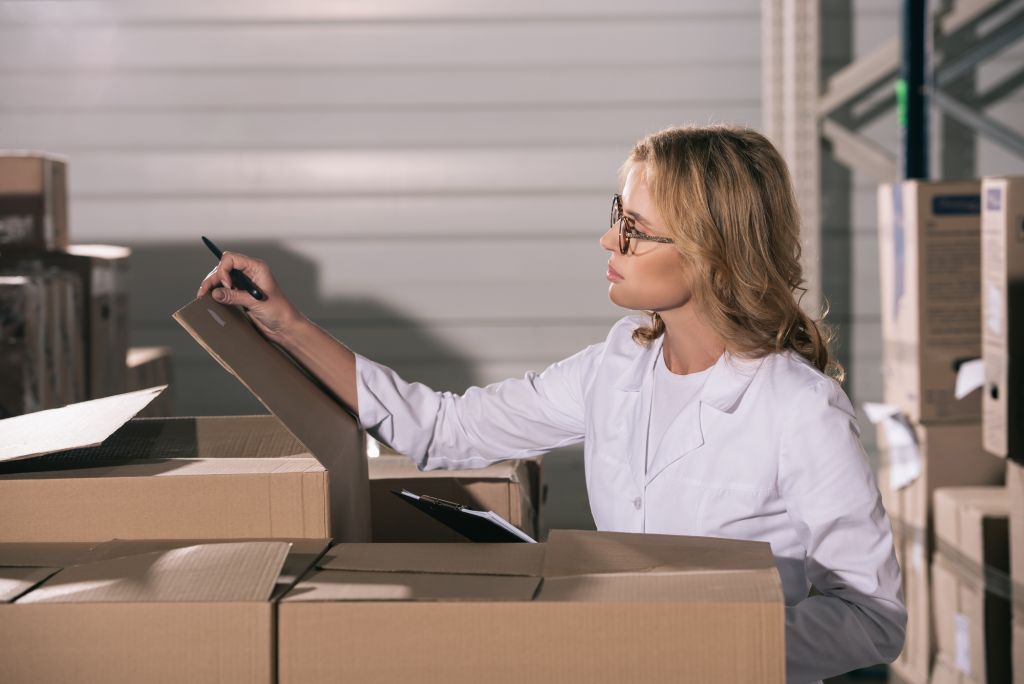 But what are the errors committed which lead to a messy and underutilized area? This all boils down to these particular explanations:
Lack of Storage

Lack of Free Area

People using this as a catch-all storage area

Major clutter hoarding

Impulsive spending on things they can stock up on
In this FlexiMounts article, we are going over the storage errors people make and the ways they can properly implement better storage for everyone in the house. When every homeowner has arranged everything, they will begin to relish the fact that this area has improved and can now be used for better endeavors. So, read on to take your garage storage to the next level!
Gardening Equipment
Among the favorite items to keep inside the garage are meant for the garden. Especially for people with no separate storage shed, the garage would be the go-to location to store gardening equipment. Most people commit the grave storage blunder of letting gardening equipment be scattered on every part of the garage. The shovels, ladders, and wheelbarrow may be seen next to a wall. The garden hose may be strewn all over the garage floor. The pails, watering can, trowels, and rakes may be kept on the garage tables. While these may all seem different, each of these only accomplishes one thing; take up important space that can be utilized for other things inside the garage. These are also extremely unsafe for the whole household. The tools leaning against the sides can fall upon someone. The garden hose strewn across the area can trip people. While the pails, watering can, trowels, and rakes may be reached by curious little children who only have to play and explore on their minds. Whenever this happens, it is time to get the best storage solutions in the market. FlexiMounts offer the best bang for your buck with our wide array of garage storage that will suit every particular need. Using a garage rack for the gardening equipment would prove to be helpful. The Classic Overhead Garage StorageRack GR Series from FlexiMounts provides a highly stable and safe way to store and manage these gardening materials. Boasting a weight capacity of 400 to 600 pounds, each of the gardening equipment a home owns will have its own spot without taking up too much garage estate. For people who want to hang their long equipment either vertically or horizontally, FlexiMounts' Classic 4′ x 8′ Overhead Garage Storage Rack (With Hooks) GR48-H can safely hang and display these. This set includes four pieces of flat hooks along with two handy and effective utility hooks from FlexiMounts. To further make this a safe bet for the garage, M8 screws are provided in the package. Every FlexiMounts component has gone through a rigorous series of tests that guarantees every customer that they are using the best and highest quality garage storage solutions. If the garage wall racks we mentioned are not enough, why not get yourself a FlexiMounts workbench too? The Durable Work Bench With Built-In Drawer WB201 is specially designed with the highest level of FlexiMounts craftsmanship. It features a 1'' solid wood as its base that is purely sourced from rubberwood, ensuring durability at all costs. It also has an embedded storage drawer to keep smaller gardening tools in place for sweat-free accessibility. Everyone can use the Durable Work Bench With Built-In Drawer WB201 even on an uneven surface since the adjustable feet will provide a scratch-proof and level area for everybody to work on. Apart from being totally useful, the Durable Work Bench With Built-In Drawer WB201 is also a sight for sore eyes because of its beautiful aesthetics that would surely elevate the garage area. For customers who want to go the DIY route, the Customizable Workbench Shelving Frame WB107 will fulfill your personalized workbench goals. It can carry up to 1000 pounds or more materials as you will be the one choosing which wood you would like best to build this up. It also offers double the storage that conventional workbenches offered by other brands. And if that is not enough, the iron-made stands ensure long years of usage for every customer.
The Trusty Bicycle
Biking is a great way to exercise and many families have adopted this hobby. However, without a FlexiMounts storage solution in hand, your bikes can take up a huge space on the whole property. It is also a danger for everyone in the household as people can trip over bicycles. You may be thinking that your bikes can stand on their own therefore minimizing the need for a FlexiMounts bike rack but leaving these on the sides of the garage can accidentally damage them when cars need to park inside the area. It would be better to use FlexiMounts' Hanger Wall Mounted Bike Rack BR1. For less than $70, customers will have a better-looking space where the bicycles are neatly hung and lined up. It also takes up less space and can be easily adjusted whenever the need arises. A family of six can enjoy storing their bicycles on the Hanger Wall Mounted Bike Rack BR1 which can also manage to carry up to 300 pounds of load.
Final Thoughts
Having a well-organized garage area is a sight to behold for every person. And with FlexiMounts' having the best garage storage solutions is a piece of cake for less!