Y

ou may have properly planned your house but there would be times where life throws something your way.There may be a new member of the family on the way, or someone in your household may want extra space for their projects. This is where your garage can truly shine. By renovating it to turn into a new room, you can provide fun and functionality for everyone.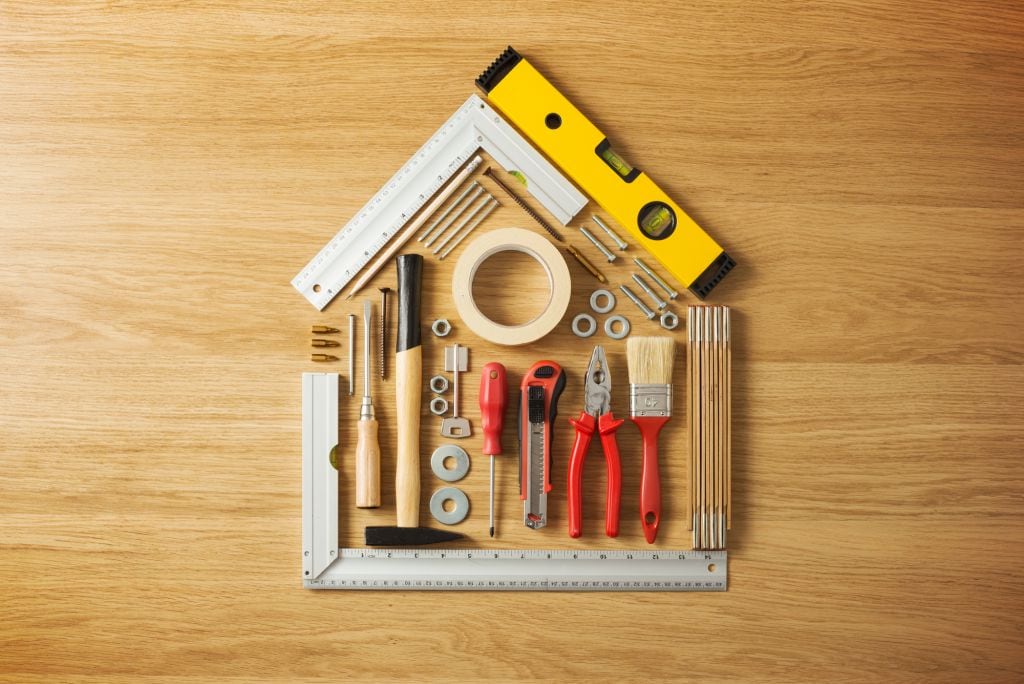 How Is a Remodeling Performed?
Remodeling is the process of turning a room in a house into another useful space. A remodeling may increase your property's market appeal, but it requires money, work, and preparation. On average, remodeling a house in an unused area is less expensive and straightforward than creating a whole separate expansion. Garages are frequently transformed into reception areas, bedrooms, creative galleries, fitness centers, and social spaces.
Prior to actually commencing this procedure, considerations such as storage systems, car parking, and permissions are frequently considered. Permits may be required to transform your place into a habitable area, which also usually necessitates the owners to consult with an expert to submit an application to the relevant officials.
Is a Clearance Required to Remodel my Property?
Remodeling your property to a residential area may necessitate a clearance to guarantee compliance with state construction rules. For example, one might be obliged to incorporate skylights into your proposed dwelling area, which most garages lack. Additionally, the community might well have limits on enclosed or on-the-street parking, necessitating the use of your garage as a shelter.
Prior to embarking on this type of development, it is advisable to conduct an investigation into the planning and architectural rules applicable to your area or town. In certain locations, all development is subject to a development license requirement. Additionally, altering a building may damage electricity or telephone lines, prompting discussion with providers.
Consider the following things in the extra space prior to proceeding.
The following is a summary of factors to take note of prior to actually beginning a remodeling project.
Temperatures: Unlike the bulk of a typical residence, garages are not linked to or walled off from warming and ventilation systems. Take into account the total amount of energy necessary to maintain the area's coolness or warmth, particularly if the space is to be converted into sleeping rooms. Ascertain that your ventilation system is capable of supporting an additional space, and include in the costs connected with the new area's power generation.
Evaluate your alternate parking options if your house will use the garage for another matter: Although certain properties have enough driving area, others may be forced to rely on main roads to keep their car with watchful eyes. Additionally, keep in mind that sacrificing a garage entails eliminating the area where you keep your garden maintenance tools, recreational gear, and other items.
Sanitary and electric renovation installations: Consult a professional if you're adding extra taps, pipes, or showers to this new space.. Additionally, you must examine the procedure of replacing switches or lighting installations. You'll want to visit electricians and gain an understanding of your area's present power system. Additional wiring can be linked through an underfloor line from the core residence to the detached carport.
The current state of the area: Assess the area's suitability for modification to a dwelling room. For instance, cement garage floors are frequently inappropriate for residential use and may need digging. Evaluate the quantity of ambient daylight that your freshly renovated area will get, as well as the volume of carpeting that may be required. If accessible cables are discovered, you would have to construct replacement partitions.
Licenses: If you want permission to modify your parking area, you would have to collaborate with a variety of specialists, including technicians, engineers, and interior designers. It may become an expensive and time-consuming operation.
Why are there Practical Benefits to Remodeling?
The following is a summary of a few of the potential benefits of converting a car park.
It is possible to do so inexpensively. Converting a carport to a residential area costs about 1/3rd as much as constructing an entirely full expansion to your house. One could possibly be capable of doing tons of improvements without any help.
It may increase commercial appeal and worth.Due to the fact that house appraisals usually take floor size into account when evaluating a property's real estate value, the additional room can considerably boost a home's market worth.
You're starting with an established framework. Another primary advantage of a garage reformation is the ability to deal with only the current structures. Based on the state of the area, its components such as the structure, flooring, and ventilation may well be in place.
If there are practical benefits, there are also drawbacks associated with a renovation
The following is a summary of several of the carport remodeling.
It may result in a spike in the real estate bills. In towns that calculate real estate taxes based on a house's usable living space, a building expansion will raise the sum you incur in real estate costs.
The space for your possessions is compromised. While sacrificing a parking space may sound like a small nuisance, it can have a detrimental effect on the worth of your home if you reside in a heavily crowded region. Keeping your car on the sidewalk might still demand permission but are less reliable than being inside the garage. If you're rebuilding from a dual garage, explore revamping only halfway through the area in order to retain a single-car area.
Eliminating the carport may render the house more difficult to market. A property without a garage will be much more challenging to resell, even though the additional dwelling adds price to the property. This is a critical fact to address for individuals planning to put their houses on the market in the coming years.
Final Thoughts
Creating a necessary and usable room to your home may be a fantastic idea, especially if you intend to have a better space for every tenant. However, there are some things that you may need to assess before diving headfirst into these practical goals. After all, every thing will have its own set of pros and cons but it is entirely up to you if the positives will outweigh the negatives.