T

he home's garage is the room that is used the most. It serves as a doorway to the house's living spaces, a parking spot for your car, a workspace for your projects, and even a place to store your belongings. The garage is put to a lot of use by homeowners. Since the garage sees a lot of foot activity, wear and tear are unavoidable and tend to happen more quickly than we anticipate.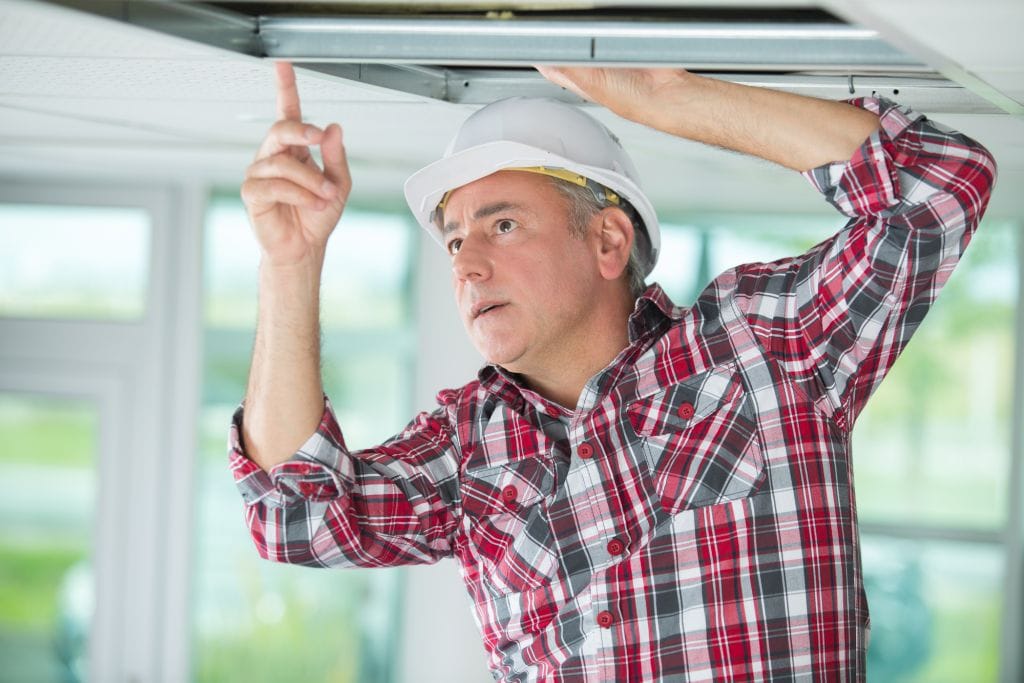 We see and amass more issues in our garage as the needs increase as time goes on. However, any issue may be resolved. The issues might not be as complicated as you think.
Ordeal #1: No More Space in the Cluttered Garage
As was said before, the garage is our home's room for everyone. If there is even any breathing room, what we may consider doing and making the most of it might only result in that. The most frequent issue is excessive clutter presented as a necessity. If you have previously done everything you can to clean up and organize your garage and still don't notice any progress, it's possible that you are pleading for a bad answer.
Solution #1: Effective Storage
You probably have more garage storage systems than any of your friends, and you've probably seen their shortcomings time and time again. Making the most of any bare walls or ceilings will help make garage space more functional. Once you install them and arrange the neat boxes, you will notice a lot more breathing room in the garage. They greatly expand the floor space, enabling you to move about the room with ease and safeguard your vehicles and belongings.
The issue of excessive storage on the garage's valuable floor space is solved by using overhead storage racks. The ground will become available for your cars and the activities you will be conducting within the garage after everything is neatly tucked away on the ceiling compartments.
There are several types of overhead garage storage racks available from Fleximounts. The Fleximounts GR48-H Hooks 4′ X 8′ Overhead Garage Storage Rack is one of the top sellers. This sturdy overhead storage system offers a secure location to arrange your belongings. By keeping your belongings off the garage floor and safeguarding your priceless possessions, it also aids in preventing water damage. The overhead storage rack keeps pests and creepy crawlies out of your garage while maintaining a tidy appearance.
The rack's strong gauge cold-rolled steel design, which supports a safety loading of up to 600 lbs, is to thank for this. The unit is strengthened and stabilized by its welded-together integrated wire grid design and frame. The wire grid was also put through rigorous tests with triple load breaking strength. It is specifically created to make assembling simpler.
A handy and secure area to keep your belongings is provided by the height adjustment, which ranges from 22" to 40". You may modify the ceiling drop-down to your ideal height with its height-adjustable feature.
For further security and versatility, the ceiling brackets are made to be fastened to two joists. The rack may be fastened to either ceiling studs or a ceiling made of solid concrete. To demonstrate the high-quality construction of the hardware, the supplied screws are thicker than comparable goods on the market and have undergone rigorous testing.
The package contains all required hardware in addition to instructions. You may design a plan to organize your belongings in the most effective way possible with the aid of an installation template. Three packs of screws—wood screws, installation screws and bolts, and cement installation—are also supplied.
Accessories like two pieces of Utility Hooks (GHR3) and four pieces of Flat Hooks (GRH1) are also included with the racks in the package.
Ordeal #2: Space that is Inefficient and Constrained
The space in your workshop is insufficient to store all of your equipment and supplies. A strong and broad workbench is required as the projects grow. More than just your skill set is required to succeed in your repairs, metalwork, and other tasks, the success of any project is also significantly influenced by the workspace. Additionally, the garage area may get disorganized as you will be using tools and machinery. Moreover, if you like to work long hours, especially when you are in the zone, you should look for a workstation that can support your preferred working position, whether it be standing or sitting.
Solution #2: Height-Adjustable Workbench
Height-adjustable workbenches are a godsend. A solid workstation is essential for a wide range of tasks and activities. When you consider the features, the Fleximounts WB102 Manual Height Adjustable Workbench is a clear winner. The user may manually modify the level of the frame to meet the desired height. Whether you like to work standing up or sitting down, you can rely on this workstation.
The Fleximounts WB102 Manual Height Adjustable Workbench enables the user to confidently and effectively do any sitting or standing job. It allows you to change your workstation's height to the perfect level, with a range of 29.5 to 44.1 inches. Even with heavy loads like the computer set, toolboxes, vehicle cleaning machine, paints, and many other things, you can simply lift the desk thanks to the extra-large crank handle's smoother action than conventional cranks. Best of all, unlike other workbenches without a crank handle, you would never require tools to change the height of the table legs.
The 1.5 mm cold-rolled steel frame of the WB102 has a sturdy design and can support 500 lbs. Its worktop table features a surface made of solid rubberwood and a desktop that measures 47.2 inches by 23.6 inches by 1 inch, providing ample workspace.
It may also be used as a desktop computer for your home office, a sewing and craft table, or as a workbench in the garage.
Ordeal #3: Inadequate Lighting
In terms of productivity, lighting can drastically affect any environment. Insufficient lighting in the area creates a safety threat in addition to dampening your motivation to complete the task at hand. It gets worse because there are so many objects stored in the garage, which might lead to slips or trips. A bright light can never be produced with just one or two 60-watt bulbs.
Solution #3: Add Sufficient Lighting Systems
Installing fluorescent or LED strips or tubes is the quick and cost-effective option. Since LEDs only consume 30% less energy than fluorescent lighting, they would be the better option. They are more ecologically friendly and not just last longer. You may add motion-sensored lights if you'd want to avoid having to look for the switch every time you go by the garage at night. Installing outside the garage, where it becomes very dark, will also be helpful.
Another suggestion that might enable you to save money during the day is to make the most of natural light. Large windows enhance a space's brightness and provide the sense that it is open and airy, which increases productivity and elevates your mood.