For many households, the garage serves as extra storage for items that don't fit inside the home.
As with an integrated storage unit, garages quickly become a place for storing everything and anything. While having a designated area for various items is beneficial, it can easily escalate into an unorganized disaster. If you're seriously contemplating your garage and how chaotic it is, keep reading for some insight to encourage you to set aside some time this month to tidy it out.
Nice and Organized
This one could go without saying, but it bears repeating: a clean garage would be more organized. You will no longer need to fumble through your clutter looking for decor, heavy equipment, or whatever else, because it will be organized properly. The time you spend cleaning and organizing your garage will eventually pay for itself by saving you time looking for lost items in the future.
Zen Space
Let us just acknowledge it, tidy garages are much more enticing and aesthetically pleasing than chaotic ones. In recent times, sleek interior design has become a recurring theme, and with justification, has demonstrated that the more coordinated a space is, the happier and more centered we feel when we are in this space. Your storage does not have to be an environment that would make you feel ashamed to show it to friends. When you spend the effort to clean it, you will praise yourself each time you open the garage and be pleased with what you are seeing.
Deck the Pests to Oblivion
To push you into cleaning, it can go a long way toward eradicating pests and diseases or stopping them altogether.
Unmanaged piles of clutter are pests' ideal habitats, and removing those piles would benefit you in the big scheme of things. Consequently, individuals often keep food in their garages, and when the storage is uncoordinated, mice, rats, and many other animals have full access to everything. Not to consider that eradicating garage pests is almost futile because there is too much clutter for you to tackle.
Who wants pests in their garage right? Not only do they ruin the things that you have stored in you garage but they bring forth major diseases that could have been prevented by maintaining a clean place.
Another Function
A tidy garage can be used for a wide range of functions. Rather than leaving it completely cluttered with objects dispersed all over the floor, you can sort it on one side and leave your car on the other. Likewise, you can find another means of storing your possessions and park numerous automobiles inside the storage shed. If you're feeling daring, you can turn a clean garage into a studio, playroom, music studio, automotive shop, or private gym, among other uses.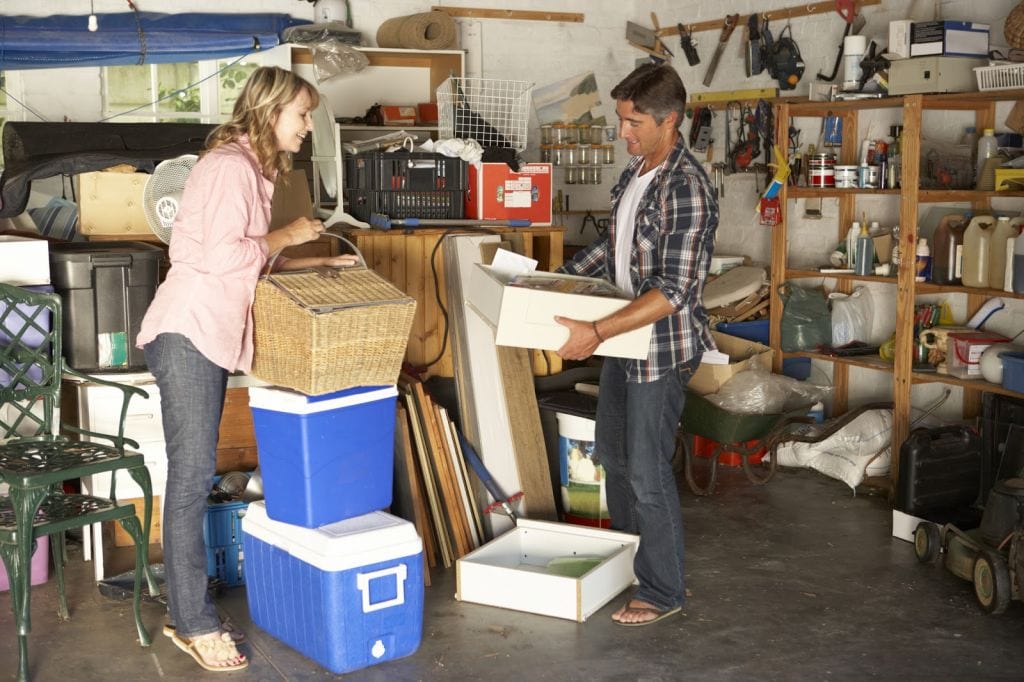 WHAT MAKES THE FLEXIMOUNTS THE BEST CHOICE ?
For starters, the
Wall Mounted 2x6FT Shelf
provides additional storage space for your everyday garage items that ranges from your cleaning supplies to your handy power tools. This addition makes it a great component of every garage to provide a sleek and tidy appearance that even your house guest would covet. Your neighbors would also admire from afar how great the organization is inside your garage as they have troubles with their own.
Furthermore, the
Wall Mounted 2x6FT Shelf
may seem too complicated to install on your own but the installation template will help you find out where you should drill the holes. The bubble level also guarantees that you get and even horizontal position to keep things streamlined. Aside from these two, you would also have thicker than the usual screw provided by other companies. The reason why FlexiMount goes over their way to provide better quality screws is to assure customers of a better experience with our products.
Are you worried that your garage walls would not be able to handle the heft of your clutter? Have no fear because the
Wall Mounted 2x6FT Shelf
can carry up to 200lbs of any materials that you have decided to put in it. With its sturdier and more stable buckles, that also utilizes velcros, the
Wall Mounted 2x6FT Shelf
prevents the brackets for falling down and bending due to the sheer weight and gravity. But that is not all because you can secure the
Wall Mounted 2x6FT Shelf
to either the wall studs or even solid concrete walls. See how adaptable our FlexiMount product is?
If you are still not convinced, here are some notable reviews that came directly from our beloved customers.:
Our dear customer, Mike has some recommendations for how you can install the
Wall Mounted 2x6FT Shelf
. But over all, he definitely loves the product!
"I LOVE this product! I ordered one and was so happy with it that I decided to order a second one so I could wrap it around the garage. What's great about this product is the low profile bracket. I'm around 6ft tall and I'm still able to walk underneath it while also having enough room above to store large boxes and containers. This is great because it allows me to walk against the wall of the garage without bending over to get in my car. The product is also extremely well made and very sturdy.
One recommendation I would give is to take your time installing this product, especially if you plan to install it as I did and to make one long continuous shelf. It will take a lot of time and precision to get the shelves to line up perfectly, but once it's completed you'll be extremely happy."
JK says they did not need any help with installation.
"Easy to install with one person. I bought two 2-packs and it really cleaned up my garage. I used my own black zip ties only because I thought it would be cleaner than the Velcro that came with the product. I am glad I went with these over the ceiling mounted storage due to the ease of install, and realization that I didn't need the ceiling racks. Anyone commenting that this product didn't support weight, did not install them correctly. If you secure them to studs, it is rock solid"
You would never know how great the
WR26B 2-PACK 2X6FT WALL MOUNTED SHELF BLACK by FlexiMounts unless you try! So, go ahead and shop now to get the best storage solution for your garage.