O

ne fun way of making use of the garage is turning it into an events area. This holiday season, we're pretty sure you're already booked with parties and dinners to attend left and right. You probably would be hosting yours as well but have no idea where to do it other than your regular dining area.
You don't have to look any further because the answer is just right beside your doorstep. The garage is a spacious area that when opened, leads to the backyard or the garden and is just beside your house as well. It will be perfect for hosting a party. You don't have to worry about staining your sofa or breaking vases in your home because everyone will be drunk in the garage. Plus, you could stand out among all those parties happening in your neighborhood. Having a lot of space without that much interior design gives room for more creativity on how the garage could look like for a holiday dinner.
The first step to prepare the venue aka the garage is to clean it up. It's time anyway to declutter your garage; sort through your items and see what could be sold, discarded, donated, or kept. Organize a garage sale and use the income for revamping your garage or making storage solutions. FlexiMounts is one company offering the best quality ergonomic furniture out there for garage avid owners. Make use of the ceiling and wall spaces so that there you could maximize the floor space for food, activities, and your guests. Here's a wall shelving option as well as an overhead storage rack to check from FlexiMounts: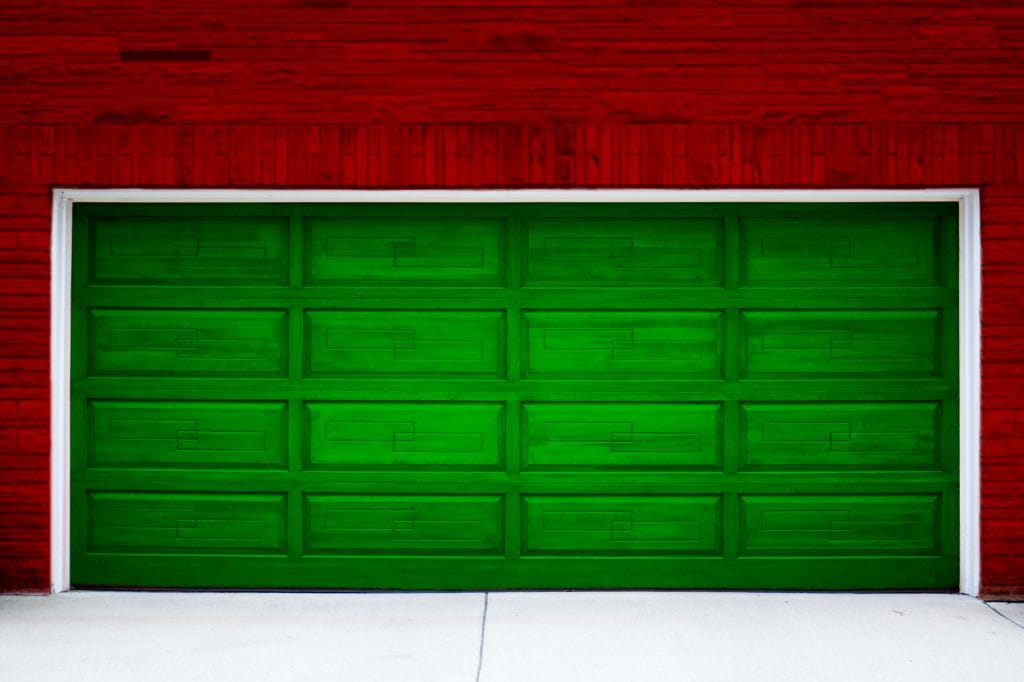 CLASSIC 4′ X 8′ OVERHEAD GARAGE STORAGE RACK GR48
Price: $229.99
This overhead garage storage rack will make use of your ceiling space and take away items off the floor. It's 4'x8' in size and its height can be adjusted from 22 to 40 inches. It is made of cold-roll steel that has a weight capacity of 600 pounds. People often find it difficult to install but this comes with a step-by-step instruction and installation template. What's even better is that this product is waterproof and could avoid damaging your seasonal items with water. Its integrated grid design sets it apart from other ceiling-mounted shelves in the market.
CLASSIC 2-PACK 2′ X 6′ WALL SHELVING WR26
Price: $189.99
This wall-mounted storage solution is a favorite among FlexiMounts customers. It's 2'X6' in size with two shelves on top of each other. Made of powder-coated steel, it could carry up to 400 pounds in total. The package comes with all the hardware needed and could easily be installed by one person. It's suitable to be mounted on wood studs or a concrete wall. The installation template would help the user know where the holes should be drilled and the bubble level will help ensure the perfect horizontal location. It's guaranteed sturdy and stable with its buckle design complete with velcros that prevent brackets from falling or bending. High-quality thick screws are also provided that prevent accidents from happening. This product also allows multiple combinations as users could change the spacing based on what suits them the best.
As for your car, you can park in the driveway in the meantime when the party is ongoing. On clean-up day, before you return the items to your garage, make sure to clean the floor and walls before installing a storage solution. Get your broom and mop and start cleaning. Make sure as well that your bike is not parked just around the corner where it could easily be stolen. Maybe this could also be a fun activity for the family where they could join in the fun and help remove dust in the windows and door. You'll be surprised with how your garage looks like when it's squeaky clean, something it used to be during its early days. You may also take an extra step and cover your garage floor with an epoxy floor coating. This makes your floor more resilient and less open to damage. It's also easy to clean up after a party in the garage.
Now that you've cleaned the garage, it's time to decorate it for Christmas! Enlist the help of your family again in decorating your garage cause if not, you might just miss a great bonding moment. There are many ways and ideas we saw on the Internet on how you could decorate your garage.
1. When hosting an event, have folding chairs ready and tie bows to the back of each chair.
2. Know the size of your garage and determine how big of a Christmas tree could it fit.
3. Get your Bluetooth speaker and mount it to the walls so you have DIY surround music featuring Christmas crowd favorites.
4. Have a mini-fridge inside your garage for your cold drinks and food.
5. Line up the walls on your ceiling joint or molding with Christmas or fairy lights.
6. Use a light projection displacement to decorate the walls without having to paint or print stickers for it.
7. Use dried flowers for that neutral, soft look.
8. Place Christmas wreaths.
9. Hang pine branches from the ceiling.
10. Paint your garage door to match with the Christmas theme.
11. Cover walls with curtains for it to look less of a garage.
12. If going for a winter theme, put snowballs or buy styrofoam circles to make a snowman.
13. Use your workbench as a buffet station.
14. As a bonus, dress up as Christmas elves for the guests, and better yet, one could dress up as Santa Claus and entertain photo opportunities in one corner.
Final Thoughts
It doesn't really matter where you'll spend Christmas or have dinner with your family. What matters more is that you get to spend it with the people you love the most. Now, of course, there's no stopping you from making an effort. You can stand out among the rest by transforming your garage into a Christmas haven.