W

as watching Cake Boss and Cupcake Wars your guilty pleasures growing up? You are most likely already a master baker by now (or on the road to mastering baking). While on the couch watching the tv shows and how they transform the pastries into masterful, edible works of art, one could imagine baking her very own cakes or cupcakes in her kitchen. I know, because I was one, too!
Believe it or not, these shows were life-changing for me. I still vividly remember Carlo and the gang at Cake Boss making a moving cake in the shape of a sports car for a car showroom's opening. Or that one episode on Cupcake Wars wherein they were challenged to make carnival-themed cupcakes in so little time.
At the start of the global pandemic in early 2020, everyone started to bake in their kitchens. We were making a lot of bread–when we say a lot, it was a whole lot. Quarantine baking made us busy while stuck in the house to flatten the curve. Baking was a relaxing activity across ages, and it was something that provided a sense of normalcy and comfort in the current chaos. Plus, producing and eating something tangible was highly gratifying. Who would have known that we had a baker self in us? I could even picture myself participating in the baking tv shows. I know you do, too.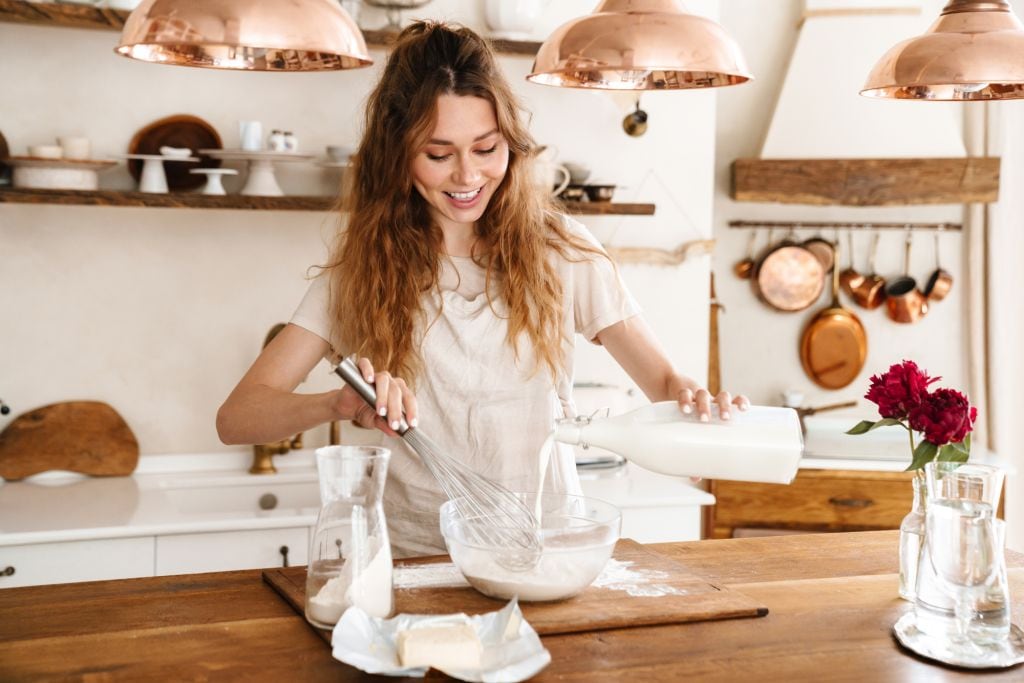 Then this little hobby we picked up then became a small enterprise where family and friends started buying our pastries. Little by little, with promotions on social media, our businesses began to boom. And this calls for a dedicated kitchen space in our own homes. Our old kitchen cannot accommodate the batch of orders streaming in anymore, especially this holiday season. Baked goods are something that most buy to give as gifts. And the artists in us transform our pastries into Cake Boss or Cupcake Wars style.
After a lot of thought, maybe it is time to transform your garage into a full-blown kitchen for your baking needs. And perhaps the celebration of the National Pastry Day on December 9 is the sign you have been looking for.
Where to start?
Starting a major project is always hard at first. There is an endless list of questions and doubts. And the first concern that pops up is our financial capability and investment return. Is renovating the garage into our baking space worth our investment? The answer depends on whether your business will see profit in the coming months. It is a go if you are confident. If not, then you need to rethink and calculate. Although home renovations generally cost you a fortune; however, repurposing the garage is not as expensive as you thought it would be.
The garage is an existing space in your house, which means that the foundation is already there–flooring, walls, electrical wirings, insulation, etc. You only need to focus on ensuring that they are well-functioning and safe. Get the services of professional electricians and architects to help you out. If you still need additional electric sockets, plumbing, and drain lines, feel free to have them installed.
Make a detailed plan
Nothing beats careful planning. Map out your dream kitchen space and your budget. We do not want to go overboard when it comes to finances. Stick to your budget plan while achieving an aesthetically pleasing and functional kitchen.
What appliances and tools do you still need to help with your micro baking business? Do you need more ovens, gas ranges, baking trays, condiment cabinets? You have to list them down. Writing what you need and what you already have will curtail down the process and lessen the stress of the renovation.
Alongside those, you also need to plan the exit in case of a kitchen fire and passageway connecting to the house. Leave the technical aspects of the renovation such as the building restrictions and codes, securing permits from local authorities to experts. It will add to the bill of expenses, but it is one of the most well-spent budgets on your list as they will ensure the safety of your home.
Check the insulation and ventilation system in your garage space, as well as windows that will bring in sunlight and bring out heat and smoke. Remember that you are baking, which would mean using electric appliances and heat. The kitchen space's air conditioning and heating systems, especially in different seasons, should also be in check.
Another thing to take note of is the garage flooring. Generally speaking, the floors are lower than that of your home. If this does not pose a problem, then all is good. If not, you might want to consider adding a new concrete subfloor and flooring tiles that are non-slippery and non-sticky.
Storage system you can trust
One such storage that you can utilize well in your newly renovated kitchen is the Fleximounts Free 2′ × 4′ Garage Shelving Heavy Duty FS24.
The FS24 garage shelving is highly durable due to its carbon steel-made construction. It can carry a weight of up to 4,650 lbs, and it has a large storage capacity on each frame. Moreover, the four support straps and sturdy vertical beams provide a stable structure, which gives you peace of mind on whether the shelf can keep your items well and safe.
The steel construction with a powder-coated finish of the FS24 intensifies its durability, stability, and corrosion resistance. It is effortless to clean and looks classic and beautiful aesthetically.
This shelving is also flexible to use because the height of each layer is adjustable. You can freely place items of different sizes since you can adjust the height of the layers according to your needs. But do not worry, the shelves are secure, and there are locking pins to ensure that the cross beams stay seated.
Attached to the shelf are protective plastic foot pads to prevent the bottom of the rack from rusting while protecting your floors from abrasion.
The FS24 is easy to assemble as parts are already pre-installed, and the package has clear instructions. It is ideal for usage in garages, warehouses, kitchens, etc.