D

ecember is finally here! And you know what it is–it is the Christmas season! The end of the year holiday is filled with merrymaking and gift-giving. And we are here again racking our heads on what to buy for our dads. Another tie? Another golf club? Another hygiene kit? Most likely, they already have tons of each item in different colors and sizes. While giving them another batch of those is not entirely a bad idea, and we are sure they will appreciate them, it is time to rethink. For our dads who are passionate about their garage's and workspace's cleanliness, orderliness and functionality, here are different garage storage systems that they will surely love.
Oh, and you might want to take advantage of the Christmas Sale and enjoy a 10% discount on items that reach a cumulative amount of a minimum of $300 per transaction. That is double the joy this season!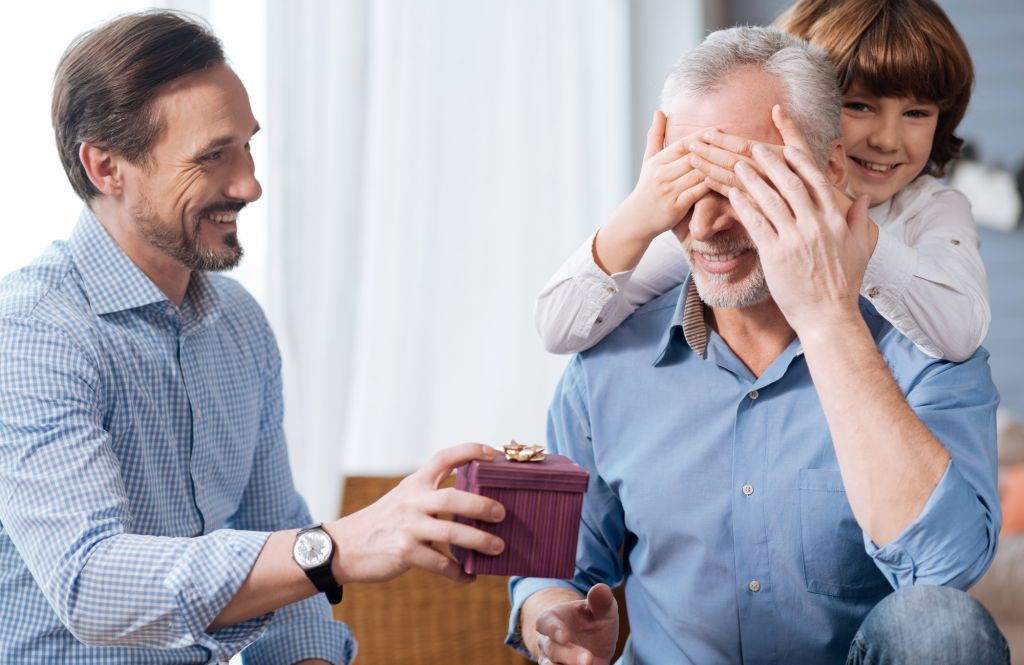 FLEXIMOUNTS CLASSIC 4′ X 8′ OVERHEAD GARAGE STORAGE RACK GR48
Priced at $259.99
If you buy now, enjoy a 30% discount and pay only $229.99
If your dad can't give up his vehicle parking space, yet he needs storage space for his items that he seldomly uses or needs, then the overhead storage rack is an ideal system for your dad's garage. The GR48 provides a heavy-duty and durable storage system. It ensures a safe place to organize your dad's stuff. The rack has a safe loading of up to 600 lbs due to its heavy-gauge steel construction. And, the waterproof feature is a welcome addition as it avoids water damage, especially if liquids are stored in the overhead garage storage.
The height is adjustable from 22 to 40 inches. The rack has more extended ceiling brackets that prevent the shelf from falling and ample vertical support, so it feels secure on the get-go. Its frame and wire grid design are welded together to make the unit sturdier and more durable. All hardware, especially the screws provided, have gone through strict tests to prove that the rack is made of high-quality materials.
The ceiling rack accommodates all ceiling joist spacing with less than 24 inches. But if the garage's ceiling joist is longer than 24 inches, it can fit the spacing of 48 inches.
The GR48 has three color options: white, black, and hammertone.
FLEXIMOUNTS CLASSIC 2-PACK 2′ X 6′ WALL SHELVING WR26
Priced at $189.99
For your dad's everyday items, additional storage he can use is a reliable wall shelf. The WR26 boasts high-quality construction that ensures a safe and high-loading capacity of 400 lbs in total. The racks' brackets are powder-coated steel-made. The buckle design with velcros guarantees that the brackets are far from bending or falling. Furthermore, the provided screws are high-quality and thicker than most products available in the market.
The two-pack 2' x 8' shelf is available in two colors: white or black, and four sizes: 12" x 36", 12" x 48", 12" x 72", or 24" x 72". The rack is suitable for securing either solid concrete walls or wall studs, which offers excellent compatibility.
FLEXIMOUNTS FREE 2′ × 4′ GARAGE SHELVING HEAVY DUTY FS24
Priced at $219.99
If your dad still needs a free-standing storage system, then the FS24 garage shelving is the one for him. It is highly durable because its material is carbon steel. The FS24 has a large storage capacity on each frame and can carry a weight of up to 4,650 lbs. The sturdy vertical beams and four support straps provide a stable structure, which keeps your items safe and thus gives your dad peace of mind.
The powder-coated finish steel construction assures stability, durability, and corrosion resistance. Its design is effortlessly clean and classy, which can fit seamlessly anywhere and is not dependent on the look of the garage.
The height of each layer offers height flexibility, depending on your dad's needs. Items of different sizes can fit on the shelves. The shelves are secure, so you and your dad need not worry about its stability because the locking pins ensure that the cross beams stay seated.
Protective plastic foot pads are attached to the shelf, preventing rusting of the rack's bottom and protecting the floors from abrasion.
The FS24 is ideal for garages, kitchens, warehouses, and many more. Your dad can quickly assemble the parts with ease as they are already pre-installed, and the package comes with clear instructions.
FLEXIMOUNTS DURABLE WORKBENCH WITH BUILT-IN DRAWER WB201
Priced at $259.99
Designed with high-quality craftsmanship, the durable frame of this workbench is made of cold-roll steel. It has a convenient built-in storage drawer that is embedded in the worktop. The pull-out drawer provides seamlessly integrated storage space for your workshop supplies. The modern design perfectly blends while keeping your belongings out of sight and neatly put away.
The work surface is free of scratches and chips due to its material. It is made of 1-in thick rubberwood that is sealed with varnish. As it is understandable that garage workshops tend to be on the heavier side of activity, and the materials and tools used are mostly made of metals and carry heavy weight, protecting the worktop is a feature that is made especially to last the wear and tear of things.
Garages often have uneven flooring. So, to enjoy a stable work surface, the workbench has adjustable feet to make it easy to level the workbench as deemed fit.
The WB201 is an all-purpose workstation that is suitable for many purposes–both commercial and personal. It is fit for use in your home space, garage, warehouse, mailroom, basement, workshop, or office.
FLEXIMOUNTS HANGER WALL-MOUNTED BIKE RACK BR1
Priced at $49.99 to $59.99
Optimize the garage storage by utilizing the Fleximounts BR1 Wall Mount Bike Rack. Storing your bikes in a vertical position frees up valuable floor space, which you can practically use for your cars or other storage needs. Aside from that, it also provides easy access to mount and dismount each bike. Thus, you can save your energy for the cycling activity of the day!
The wall mount bike rack uses only high-quality materials--powder-coated, cold-rolled steel--to ensure durability, rust-resistance, chipping, and cracking. The frame can carry one bike, four bikes, or six bikes. The latter, the six-bike stand, can hold up to 300 lbs or 136 kg. They are heavy-duty and long-lasting, can withstand years, and are dependable for load-bearing performance. It is perfect for cyclists who will take this lifestyle for a very long time. And of course, as you venture into cycling, a high chance would be to buy more bicycles that fit a particular activity. So this could mean the need for more storage space and durable storage racks.
The J-shaped hooks are easy to use as they fit perfectly to the curvature of your bike hubs, thus, providing a firm grip to secure the bicycles in their proper position. You need not worry about the hooks coming off the hanging bikes because each hook is mounted securely. And the good thing also is that the premium bike hooks are wrapped with thick sponge foam tubing, which prevents aging and cracking and offers better protection for your bike's wheels, hubs, and spokes.
The hooks can easily be re-positioned anywhere on the rack to suit different bicycle sizes as storage needs change. The bike wall mount hanger fits most bicycles (within 2.56-in range in diameter), including mountain bikes, road bikes, and kids bikes. But this excludes wide-tire bikes.