H

ave you been spending a long time thinking of what to give your creative friend or loved one? Well, it can be a little tricky as the creative ones see the gifts as self-expression, and that could be a reason to give you anxiety when choosing gifts. Lo and behold, artists are a bunch of people who are the easiest to please. Do not worry and trust us when we say that anything that comes from your heart is deeply appreciated by them. But, if you are still on the lookout, we will make things easier for you as we have prepared a list of gifts they will truly love.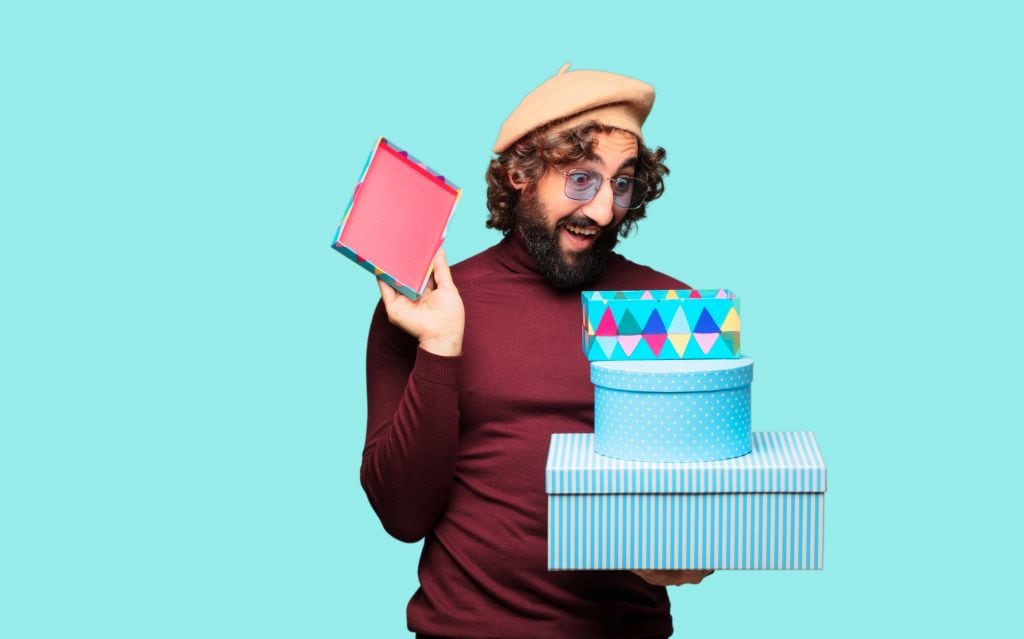 The Ever-classic LEGO Box
Ask any artist and they will tell you that they remember enjoying building figures out of LEGO pieces. And the playtime could have developed their interest in art. The LEGOs encourage creativity and thus are enjoyed across all ages. The artist can play with the toy when inspiration has run dry, or while he is thinking of the theme of his next masterpiece.
3D Printing Pen
Need to impress an artist? A 3D Printing Pen could do the trick. It allows the artist to create three-dimensional fun objects by free hand. Plus, technical know-how or prior experience is not required. And since the 3D pens are relatively new in the market, having to own one gives him the feeling of exclusivity. Not only are these pens easy to use, but they will also leave long-lasting impressions of you. It is also a great window to let your artist friend explore the 3D world. And once they get a hang of it, there is no turning back. They have you to blame for it. Kidding!
Fleximounts Manual Height Adjustable Workbench WB102
Thinking of giving something that the artist's friend or loved one can use most of the time when he is working on his art? Well, he will be spending more time seated in front of his computer or canvas. And what a great gift idea it is to give him a workbench that he can adjust the height–so whether he likes working seated or standing, the table would not pose a problem.
The Fleximounts Manual Height Adjustable Workbench WB102 has a height adjustment range of 29.5 inches to 44.1 inches. The multipurpose height-adjustable desk lets the artist confidently handle any sitting or standing rask with maximum efficiency. It lets him elevate his workstation to its ideal height. The extra-large crank handle offers smoother operation than standard cranks so he can easily lift the desk, even with heavy loads, such as in the case of your artist friend, items like the computer, bust models, art books, and sketch pads, paints, and many more. And best of all, he would never need tools to adjust the height of the table legs as is needed for other workbenches without a crank handle.
The WB102 has a solid construction, is made of a 1.5 mm cold-roll steel frame, and holds up to 500 lbs. Its worktop table uses solid rubberwood as a surface and has desktop dimensions of 47.2 inches x 23.6 inches x 1 inch, which offers plenty of space to work on.
Not only is this workbench good for the artist's work activities, but he can also use it as a garage workbench, home office desktop, or even sewing and crafting table if he intends to widen his expertise in different fields of arts and crafts.
Fleximounts Classic 4′ X 8′ Overhead Garage Storage Rack (With Hooks) GR48-H
Expect an artist's workspace to have too many canvases or paint buckets lying on the floor. And that could take up much-needed floor space. Show care and love by giving a reliable and sturdy storage system that he can suspend off the floor, let's say the ceiling or walls. In that case, he can have a neat and organized workstation, while having the floor space all to himself that he can freely roam when he needs some time to think and step away, without having the worry of accidentally knocking off his art materials.
Fleximounts have an offering of a variety of overhead garage storage racks. Among the bestsellers is the Classic 4′ X 8′ Overhead Garage Storage Rack (With Hooks) GR48-H. This durable and heavy-duty overhead storage system provides a safe place to organize his stuff. It also helps avoid flood damage by storing his things off the garage floor and protecting his treasured items. The overhead storage rack makes his garage or any workspace look neat and get away from insects and rodents.
The rack is made of heavy-gauge cold-rolled steel construction, which is responsible for the safe loading of up to 600 lbs. Its integrated wire grid design and frame are welded together, making the unit more sturdy and stable. Moreover, the wire grid underwent strict tests with triple load breaking strength. It is specially designed for easier assembly.
The height can be adjusted from 22" to 40", providing a convenient and safe place to store your stuff. The height-adjustable ceiling drop-down lets him customize to his preferred height.
The ceiling brackets are designed to be attached to two joists for more flexibility and security. The rack is suitable for securing to either ceiling studs or solid concrete ceilings. The screws provided are thicker than comparable products available in the market and have gone through strict tests to prove the top-quality make of the hardware.
The package comes with 4 pcs flat hooks and 2 pcs utility hooks. This additional feature can be maximized by the artist by using it to hang his pending artwork that is taking too much time to finish, display his masterpieces to serve as inspiration, or even his art tools such as easels, paintbrushes, and more.
Christmas Sale Discount
Oh, and you might want to take advantage of the Christmas Sale at Fleximounts and enjoy a 10% discount on items that reach a cumulative amount of a minimum of $300 per transaction. That is double the joy this season!