T

he garage can be one of the most cluttered areas of your home. It can certainly contribute to your aggravation. It's frequently a part of the household that is ignored when renovation initiatives are discussed, despite the fact that this should be a major concern.
There will never be a terrible moment to improve the functioning of your property. Nevertheless, if people will consider it, there'll never be a better time to begin a renovation project than today, for two main reasons.
To begin, falling prices enables a garage renovation more affordable right now. Furthermore, household convenience ought to be a focus now, because most of us would be unable to come back to regular jobs and universities for the long term. Alas, recreational activities such as travelling, engaging in fun activities, hosting parties, and eating out are either restricted or forbidden.
That implies that the bulk of our days will remain to be devoted at your place, then why not search for methods to transform your garage area into the incredible refuge it deserves to be?
Consider whether the garage makes all of you comfortable. Is it possible that your garage is an advantage to the convenience of your main residence or a hindrance to your overall experience of where you reside? Is the carport functional or is it messy? Is the layout of your garage welcoming or is it horribly outdated and so out of style?
If you're anything like the majority of residents, this area might be improved. Rather than building a substantial portion of your property that is underutilized, an inconvenience, and modifications to the space that never get ticked out your renovation checklist, now would be the opportunity to overhaul your garages. Make a great place in your home by customizing it to your individuality and hobbies while keeping an optimal level of utility.
FlexiMounts is all about delivering your ideal garage project to fruition and providing a beautiful, inviting area that is tailored to you and your family's convenience. The contemporary garage has developed outside of its century-old function as a gloomy and dingy practical area.
Each garage must serve a variety of purposes in order to maximize the space's utilization. It could also be fashionable!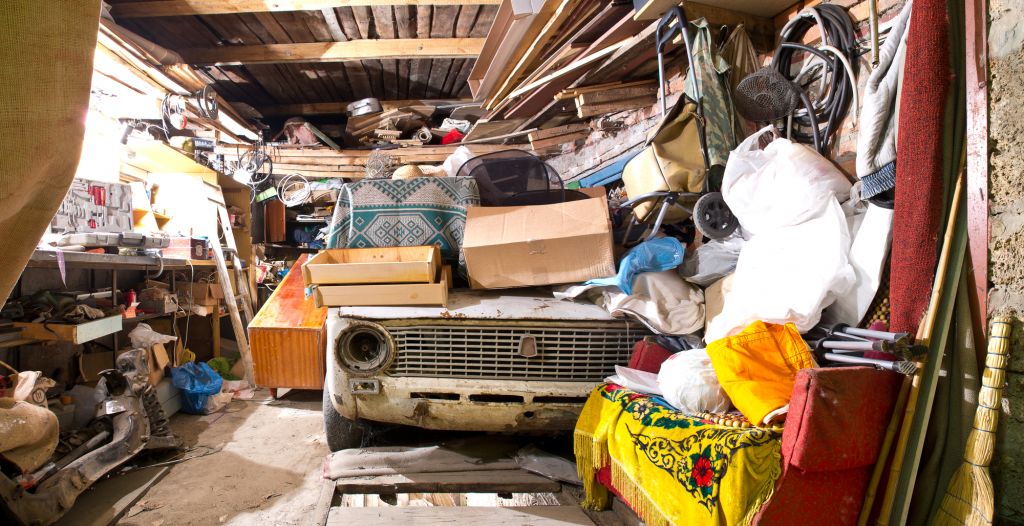 An improved order in your living areas equates to maximum convenience.
It's tough to appreciate your its utility once it has been rendered obsolete by a total mess. Moreover, each congested garages is more difficult to coordinate, which makes you considerably less likely to spend a second of your downtime in an untidy, unpleasant space.
Due to a complete lack of maintenance, the number of homeowners with garages never use them. In a survey on family usage, the carport was regarded as the most congested space in participants' homes. Evidently, appreciating your garage more begins with removing the unnecessary mess, which reduces the functionality of any area and is also a burden in our life. To begin, ensure that everything kept in the carport is functioning. Next, provide a comfortable location for anything that fulfills that criterion.
If you think your garage has grown insufficiently tiny to meet your needs, increasing your storeroom and speaking with a garage consultant will certainly help.
The greatest options for garage management.
The most effective approach to optimize your garage's storage is to build a good usage of the garage's walls and area, which seem to be areas that are frequently underutilized for the organization. These are the tips you can take to get there:
Ceiling racking provides convenient overhead storage for large, inconveniently located goods that can quickly consume a large portion of your floor space. A whole other common garage storage alternative is cabinetry solutions, which provide additional storage.
Upgraded furnishings creates a more inviting atmosphere in garages.
Knowing that the garage serves as the primary entrance and departure route for approximately 50% of all homeowners, it's remarkable that even more consideration isn't provided to the area's decorating style.
By incorporating enticing hues as well as other trendy architectural features into your garage, you'll love the increased degree of satisfaction you experience as a consequence.
What to do to transform your garage with a renovation.
Oftentimes, garages are a jumble of storage options that do not function really well together and create an alluring appearance. FlexiMounts storage solutions are not only meant to keep you orderly but also to give your carport a polished, elevated aesthetic that shines.
FlexiMount's Wall Storage
For example, FlexiMounts' wall shelves provide the interior of the garage a far more finished look and are available in two colors, black and white, allowing you to elegantly match the garage's different features.
FlexiMounts' Garage Workbench
Additionally, FlexiMounts gives you the double advantage of practicality and storage decoration enhancement.
The Design is Equally Important
Additional garage restoration choices to consider include new painting, and lighting. Additionally, you may alter the appearance and vibe of the garage by adding more natural daylight, which is also an excellent method to enhance your spirits naturally
Why not designate the garage as your primary area of relaxation?
After you've handled the arrangement and aesthetic concerns in your garage, the space will become a lot more practical location for relaxation and enjoyment in your house. There really is no reason why your garage could not double as a recreational space.
A garage may also be utilized as a hangout location when the company comes to visit with the proper embellishments. Provide a projector so that coworkers may enjoy sports events on vacations, or use the carport as a space for a Christmas party.
Your garage, Your Solace
With FlexiMounts, you can be sure to keep your garage in top shape.