T

oo much effort may be required to keep the garage's floor clean of junk. The boxes and goods that should be stored in the garage area need to be constantly sorted, moved, and rearranged. However, the laborious procedure might become onerous because there simply isn't enough room to store your cars and bicycles while also housing all of your belongings. Therefore, make the most of the vertical space or the walls if you're seeking for a clever way to tidy your garage. It improves the total amount of storage space in your garage in addition to removing the stored things from the floor, which saves a lot of important floor space. The tripping risks that items like shovels, rakes, hammers and the like present in the area will also be reduced or even eliminated by clearing the floor of your garage.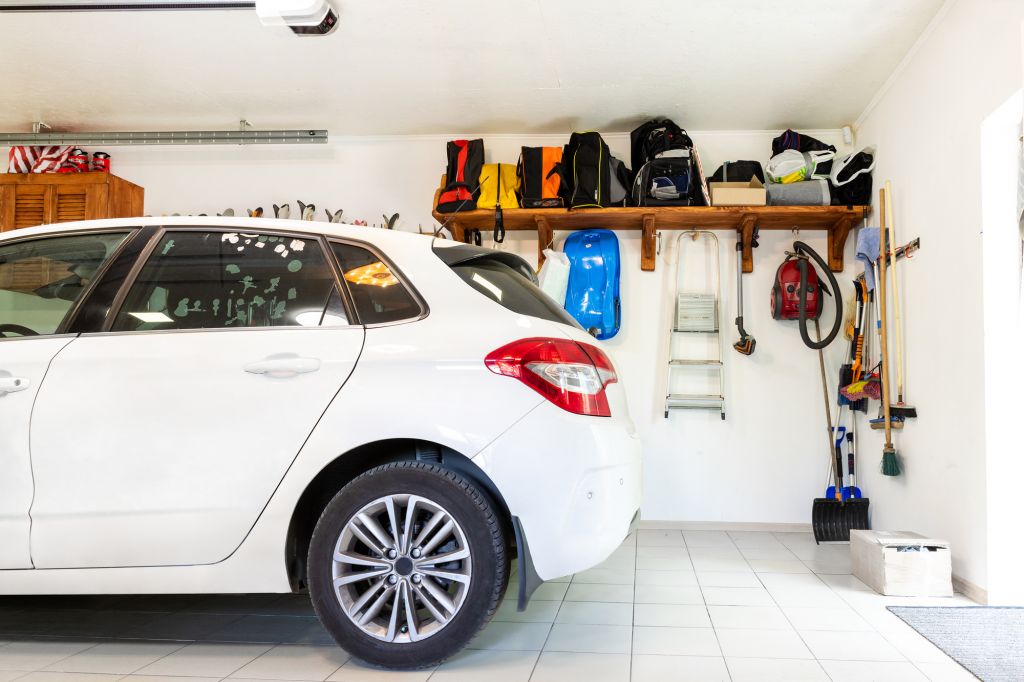 How much wall-mounted shelves may improve your area will amaze you. More items may be stored in the garage without making it appear cluttered. Furthermore, a correctly labeled organizer may easily resolve this issue, eliminating the need for you to repeatedly open the boxes. Wall-mounted shelves also make everything visible and simple to discover, which makes finding and storing certain goods simple.
Utilizing a wall shelf system you can rely on is essential since it will ensure that your storage needs are met. Such a system should be tried and true for its dependability, stability, longevity, flexibility, and ease of use. All of these characteristics are present in the wide range of wall shelf products offered by Fleximounts.
Fleximounts WR Series Classic 2-Pack Wall Shelving
Take advantage of the convenience of wall shelf storage racks for your daily stuff since they keep things tidy and organized while also being simple to access. In addition to concrete walls, it is also compatible with wood studs, providing the highest level of compatibility. There is no need to be concerned since the wall shelf is secure thanks to its buckle design with velcros, which prevents the brackets from dropping or bending. Every piece of hardware has also undergone rigorous testing.
Everything you need to install the wall shelf, including installation templates and hardware, is included in the package. The installation template aids in determining where to drill holes, and the bubble level makes sure the shelf is mounted in its ideal horizontal position. One person can put this shelf together quickly and easily.
Fleximounts BR24 General 2-Pack 2' x 4' Wall Shelving
A combined 440 pounds of weight may be supported by this wall-mounted shelf. Its top-notch construction gives it a safe and substantial loading capacity. It is more stable than designs with multi-piece assembly due to the simple one-piece integrated grid design's ability to offer the necessary stability.
Additionally, it provides versatile installation since the 2-pack wall shelf may be set up either horizontally or vertically, depending on your preference. You also don't need to worry about installation because it can be done by one person. The set comes with all necessary hardware and installation templates for mounting holes. Further, using a bubble level makes it easier to find the ideal horizontal position.
By using the GRH2/GRH2B hooks, the BR24 Wall Shelving may serve as bike racks as well. The hooks can hold other objects that can be hung vertically in addition to storing bikes, such as tools.
Fleximounts WS14B Adjustable 3-Tier Wall Shelving
For goods you use every day, this wall-mounted shelf is a great addition to your wall storage. Along with being composed of powder-coated steel, which guarantees its durability, its heavy-gauge steel construction also allows for a safety loading of up to 100 lbs per shelf. Unlike other shelves on the market, it also includes larger screws. This shelf is versatile enough to be height-adjustable to meet your demands depending on the height of your wall. Additionally, the shelves may be easily put together and taken apart thanks to its patented tool-free adjustability design.
The second benefit is that you alone can install this wall shelf since a template for mounting holes is included, and a bubble level makes it easier to determine the ideal horizontal placement. Additionally, it makes no difference if your wall is built of concrete or wood because this wall shelf will work with both. Additionally, it works well for anchoring strong concrete ceilings or ceiling studs.
Fleximounts WRC24B Corner 2-Pack 2' x 4' Wall Shelving
In order to save more ceiling space, this wall shelf makes the most use of the corner wall. Being able to utilize it as a corner or a two-pack wall shelf makes it even better. When compared to similar products that require many pieces to be assembled, the one-piece integrated grid design makes construction simpler and increases stability. All the necessary hardware is included in the box, and it can be installed by one person. Additionally, a hole mounting template is included, complete with a bubble level to assist in determining the ideal horizontal placement. It is more solid and robust because of the clasp with Velcro, which prevents the brackets from bending or dropping. A total safety loading of 440 lbs is offered by the heavy-gauge steel structure.
Fleximounts GRH1 4 pcs Flat Hooks for Overhead Racks and Wall Shelving
You may hang tools and bicycles from hooks for easy access to make the most of the wall-mounted shelves. The Fleximounts flat hooks are the ideal complement to the wall shelves and above garage storage that give your garage additional room. The Fleximounts hooks have several applications, including hanging bicycles, tools, athletic equipment, and much more. This add-on is intended specifically for all wall shelves and Fleximounts ceiling racks with a wire grid. 50 lbs. is the maximum weight it can support.
No special tools are needed to install the hooks, which are simple to do. The hooks' durability is undeniable because they are composed of sturdy, premium steel. Additionally, it features a powder coat surface that resists scratches.