A

s a consummate shopper, you probably know where all the sales are. And the exact reason why you are scouring through the FlexiMounts website today. Maybe it's a friend of yours or your husband or wife who told you that we are having a 7-day deal that is currently ongoing. It started last April 25 and will be up until May 1.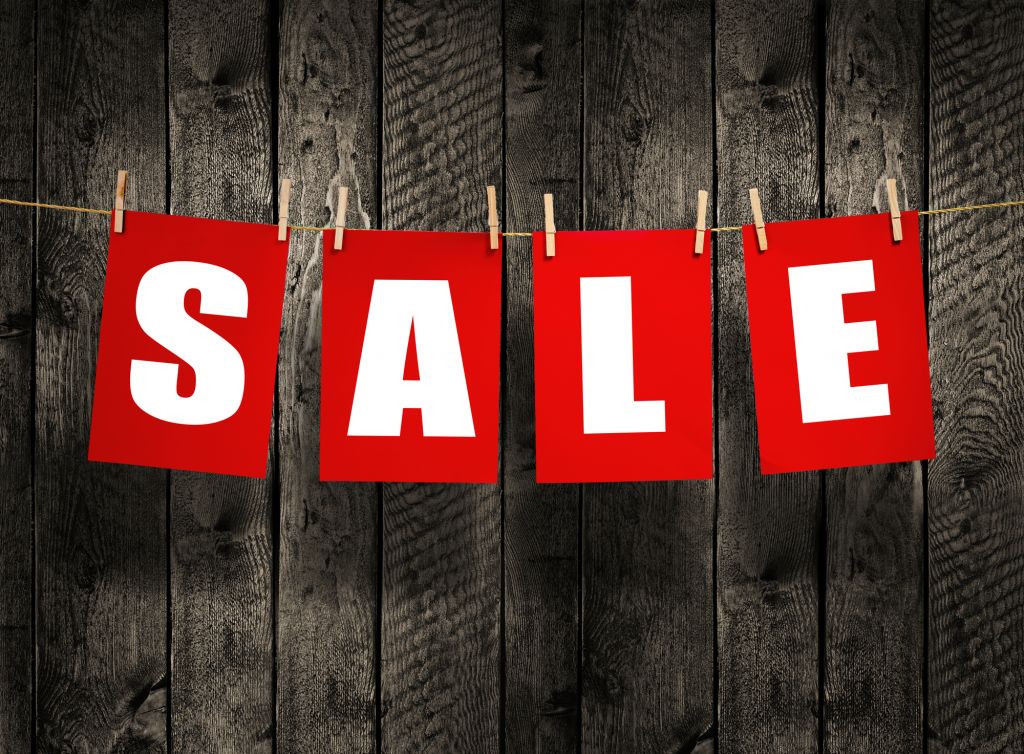 It came at the best time because you have been wanting to upgrade your garage for the longest while. It's the entry point to your house so every guest that enters sees what your garage looks like. You even took a leave at work because now you are finally deciding to upgrade the garage. The home looks very inviting and warm to your guests but the garage doesn't look anything indicative of someone living in the house. You have filled it with so much clutter throughout the years that you have put off every chance to clean it and organize everything stored inside the garage.
So this 7-day deal from FlexiMounts comes at a perfect time where you are finally ready to go over that garage and clean it. First things first, before you can install any new storage solution to your garage, you must take out everything it stores and separate your belongings into four piles: keep, discard, sell, and donate. Set aside those that you will keep and then throw away the items that are no longer functional. Set up a garage sale in your yard and those that you cannot sell, donate it to a local charity or organization.
Afterwards, thoroughly clean your garage from top to bottom. Remove all dust, dirt, and grime. Check for cracks or corners that need repairs. Do repainting jobs. Replace what needs to be replaced. Fix what you can fix. When you've done all that, go to your keep pile and organize everything by following categories.
This is the time when you can install a smart storage solution from FlexiMounts that you could get for 15% less this April 25 to May 1. These are the following: WR14B/WR14/WR16B/WR16/WR26B. Here are two of the products on sale at the FlexiMounts site:
Price: $79- $369.98
When looking for a wall shelf, you'd want something that has a big weight capacity. Things stored in the garage are usually big and heavy, which requires heavy-duty storage equipment. This product has a weight capacity of 200 to 400 pounds in total. It is of high-grade powder-coated steel that guarantees stability and security of anything you store inside of it.
When this arrives at your house, all hardware would be included in the package including a manual to guide you installing this storage option. The design is signature of FlexiMounts: a buckle design that comes with velcros to avoid anything from falling. It has undergone strict quality tests so you can be assured that it's made of top durable material. Buy this if you have wood studs and a concrete wall.
FlexiMounts also provide this with thicker screws, compared to other furniture stores that only use thinner screws. When checking out, don't forget to use the code, 7DD15, for the discount to apply in your order.
CLASSIC 2-PACK 1′ X 4′ WALL SHELVING
Price: $79.99
You want to keep items off the floor because that is dedicated for your vehicle and where your home guests pass through on their way to your party. So the smart way to go about it is install wall shelves or ceiling storage options to maximize the storing capacity of your garage without making it look like you've just amassed everything you can grab for the past years.
The WR14 is wall-mounted and is 1'x4' or a 2-pack in size. It can securely carry 300 pound in total. Like the one mentioned above, this boasts of a hassle-free, one-person installation. We have been receiving issues about installment so here, you don't have to worry about installation anymore because it can be easily done by one person. This includes all the hardware you need to put up the wall shelf.
It also boasts its sturdiness and stability. Having a buckle design and velcros prevent the bracket from falling or bending. This can be installed in a concrete wall or wall studs. There are different devices and two color options for this product.
Don't wait up until May 1 to do your shopping. Now is the time to choose among all the WR offers so that you can enjoy having wall shelves at your garage. Your space might be limited so having these smart storage racks in place would help you maintain the cleanliness of your garage as well as help you locate items when you are looking for them. The garage won't be an eyesore anymore to your guests. You wouldn't be ashamed to show your garage to anyone because finally, you have taken the step to organize it and make sure that it is at its premium. 15% is a lot and whatever you can save, you could add to the total value of your garage makeover. Since you also held a garage sale, you could add the cash you made there for the upgrading of your garage.
You shouldn't have any excuse anymore not to continue with this cleaning project. Since you're already at it, tap yourself in the back and say, "job well done!" Now even your children can invite their friends over because they are no longer ashamed of the garage. Get their help with revamping the garage because they might know of design trends that can help you achieve your dream garage. You can also ask every residing person in your home as to what they want the garage to function as. Maybe they would want to workout there or do woodwork projects but never had the space to do so. Now that the garage is clean and tidy, they can finally do whatever they want to do in it.