A
great garage storage solution is something that would not hinder movement inside a garage. Nor would it cost thousands of bucks for something so simple. And while we are at it, being simple does not mean that it has to be flimsy either. Here comes FlexiMounts to your rescue!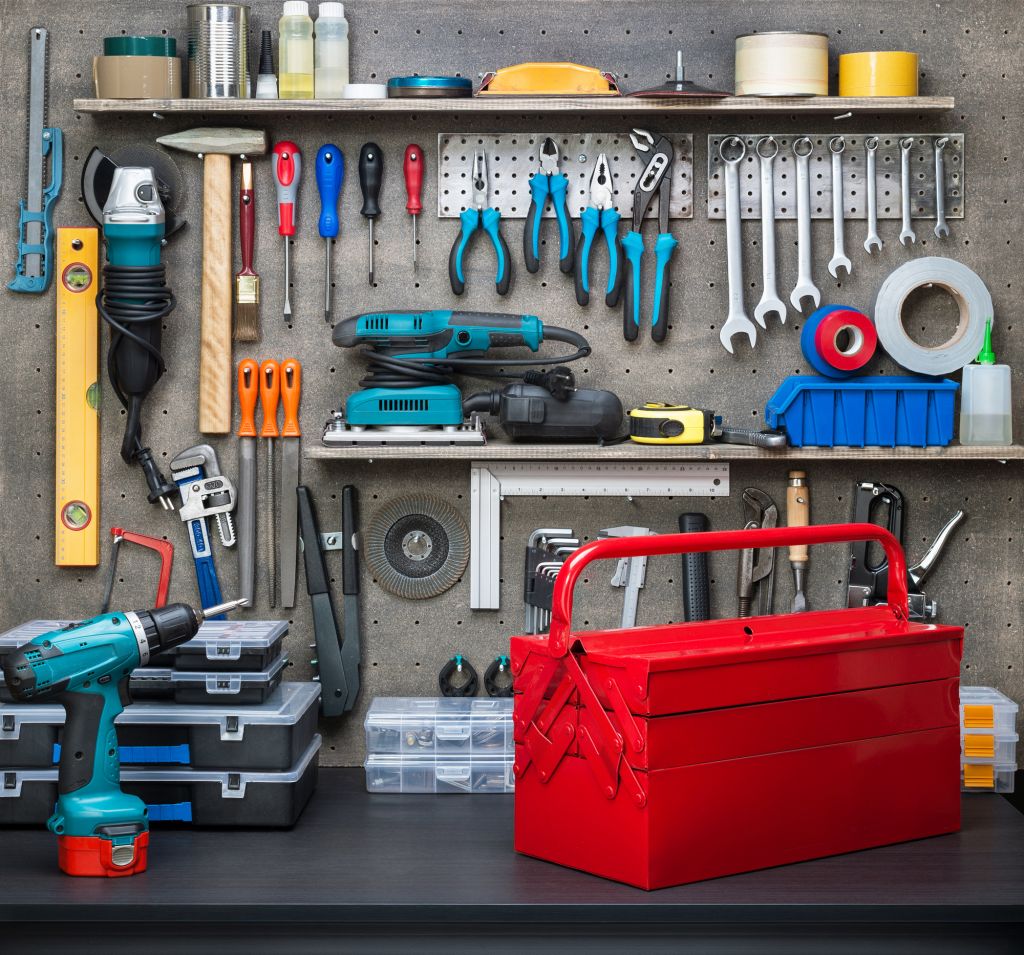 WR24 WALL MOUNTED SHELF
Installation is simple and requires only one person, as all hardware is included: Installation template aids in mounting holes; a bubble level aids in achieving the ideal horizontal location. The fastening design with velcro secures the brackets in place and prevents them from collapsing or distorting. The heavy gauge steel structure makes for a total weight capacity of 400lbs. Fasteners of exceptional quality are also included. All gear has been rigorously tested. Suitably fastened to wall studs or thick concrete blocks. "Thus far, everything is OK. The packaging was excellent. Instructions are adequate. I'm 69 years old and have never been much of a handyman, but these (2 x 4' for a total of 8') went up in less than an hour. 2′ depth is ideal, and each bracket is secured with three lag bolts. I had to borrow an impact drill from a neighbor because the bolts were 13mm rather than 1/2′′, but other than that, i was rather satisfied with the result. I encountered difficulties during installation since i was attempting to locate studs through fire-rated drywall. Finally, exploratory holes were drilled, yuck. They appear to have discovered them, as they have not yet begun dragging themselves out of the wall. I don't load it up with a lot of big items, but it's been holding up well. The product is of good quality, and the velcro strips provide a lovely touch." - Reggy A.
3-TIER HEIGHT ADJUSTABLE WALL SHELVING
The WS14B/WS13B 3-TIER HEIGHT ADJUSTABLE WALL SHELVING has a patented structural design that utilizes a tool-free adjustment. Wall shelves are simple to dismantle and reassemble. Adjustable in height to accommodate individual needs. Arrange the shelves freely within the slots on the wall plates. The heavy-gauge steel construction allows for a safe loading capacity of up to 150 pounds per shelf. Each component has been rigorously tested. At only $89.99, this is an affordable option for attaching to wall studs or thick concrete walls. "This was purchased for our laundry room in order to offer some additional storage above the washer. It is built to last, with massive bolts and a strong framework. It was the only one I could find with detachable shelves, so I chose it despite the fact that it can support far more weight than I would ever require. When installing this, you'll need a power drill and socket wrench set, as well as a high-quality stud/wire/pipe finder. Because the bolts are large and extend quite far into the wall, take your time clearing the area before drilling. Although the instructions specify a 3/8-inch drill bit, I had no problems using a 7/16-inch drill bit. It is quite sturdy and nicely constructed. My only criticism is that the wire grates are insufficient for smaller containers, but a layer of grooved plastic or cardboard affixed to the top would solve that problem. Shelves that are quite strong. Hope the wire mesh was a little smaller, but otherwise, everything appears to be of high quality. This shelving set includes clear instructions, a mold to attach to the wall to designate the drilling location, and a little leveler. Simple to install and contains a substantial amount of stuff!" - Ken B.
BR24 WALL MOUNTED SHELF
The BR24B/BR24 2-PACK 2′ X 4′ WALL SHELF GARAGE STORAGE RACK is not your ordinary rack. These shelves on the wall may be for ordinary storage but you can utilize Fleximounts Flat hooks to secure bicycles. Thick steel powder-coated wire is included, as is the highest quality hardware. It can support a total weight of 440 lbs. Installation is simple and requires only one person. All necessary hardware is included. The Installation Template aids in drilling holes. Bubble Level assists in determining the ideal horizontal placement. Integrated grid design simplifies assembly and increases stability. "I was seeking a bike storage solution that also included additional storage, and this one is perfect!! It's quite durable and fits well in our area. This garage still has a long way to go, but this was the ideal first step toward organizing. The procedure of mounting them was a little time-consuming, so plan on at least an hour or two. I'm overjoyed with these shelves!! Please keep in mind that bicycle hooks are not included." - Wendy S. "I put two shelves side by side along the garage wall. These shelves are really robust. Due to its 2′ width, I was able to add a significant amount of extra storage space. The supporting brackets were robust, and the shelves are capable of supporting a significant amount of weight. I found the instructions to be straightforward; they even included a template, which simplified the installation process somewhat. Due to the fact that I was installing hooks into a solid concrete wall, the job took a little longer to finish. From start to end, around two hours." - Karol T. "I am quite pleased with all these shelves because they have transformed my garage into a well-organized space. I purchased a pair of four-foot shelves, giving me a total of eight feet of shelf space. They performed so nicely behind my garage door that I believe I will purchase additional ones on the side in the future if I accumulate more clutter. They are aesthetically pleasing and incredibly durable. My neighbors and friends are amazed by my garage's cleanliness. I secured them into the studs to ensure a secure fit, and they worked perfectly. To drill the lengthy screws into the studs and simplify the operation, you'll need a decent hammer drill. I used a power drill with a brushless motor, which drills effortlessly through the studs. They are similarly cost-effective when compared to purchasing high-quality brackets and wood shelving. I placed the shelves to allow for 24 inches of vertical storage space; my garage now has a clean, uncluttered appearance. A few installation recommendations include measuring the location of the shelf and drawing a line from across the portion of the wall with a level. Because my carport is unfinished drywall, locating the studs was simple; otherwise, a stud finder and an awl will be required. Install the bracket's center lag bolt first. Two parts took roughly 30 minutes to install. Additionally, I have some hooks for hanging items off the shelves; this is a fantastic option that is also rather inexpensive. I would strongly recommend this shelf to anyone"- Nicka F.
FINAL THOUGHTS
There you have it folks! While having a myriad of choices can be a pro on its own, it does not hurt to have a bit of help when it comes to deciding. Especially now that you garage space is at stake, it is important to only have the best shelving solutions for your garage woes. Luckily, FlexiMounts is here to grant you more storage that are not only useful but also cost-effective.