The minimalist trend is prevalent in the majority of the styles we witness daily. Mobile devices, blog posts, commercials, and objects such as appliances and automobiles frequently use minimal aesthetics. The structure of the locations in which we dwell and work incorporate minimalist style features as well.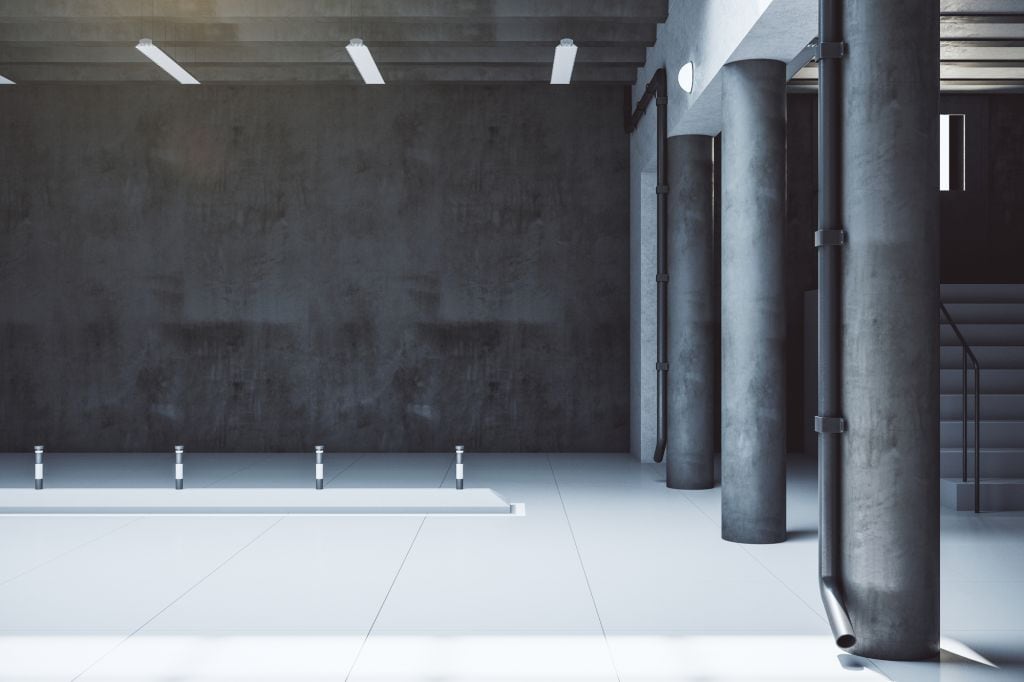 Can anyone adapt to a minimalist approach from a cluttered garage?
Anybody can turn a cluttered garage into a minimalist haven! Discover why the minimalism concept and interior design may be ideal for your property, even more so when the entirety of your home is modest and minimal. A minimalist approach is much more than a fashion statement. The minimal designs are not a fleeting phenomenon - the theme dates back to the late 1950s. Contemporary society has reshaped our perceptions of materialistic simplicity and elevated the statement to the popular sphere.
Diverse strategies
Everyone can have their own perspectives on how a minimal aesthetic may thrive for them. Some folks place a higher premium on tidying. In contrast, others embrace a far more proactive approach, encouraging us to examine why we believe we have to own or buy so much random stuff and attempt to transform our materialistic tendencies. Both teach us vital insights about how to manage this lifestyle. There is not a single right way with minimalism. Most of the time, just buying what you need is what it takes to do minimalism. The dramatic cultural shift that is frequently portrayed tends to hurt the environment as well. Remember, you only need to use what you have at hand rather than buying those things you see in a Pinterest peg.
Minimalism is ideal now for our environment.
What they are promoting is not deep or elaborate. Ultimately, the philosophy is that minimalism is more sensible and beneficial to your psychological health to stop allowing belongings that are not needed to dominate your life. The minimalist concept is also applicable today as it was a couple of centuries ago when it was initially introduced.
Envision the simple garage of your fantasies.
Perhaps one rule of decluttering is to imagine the finished product before beginning a cleansing effort. Implement this strategy to the carport by setting objectives for the final appearance of your garage. Your objectives must include the following:
Providing adequate parking area for automobiles.

Organizing your belongings in such a way that they would be easily accessible.

Converting your incomplete carport from an inconvenience to a lovely, elegant environment, you look forward to coming home.

Having amazed friends and passersby raise their heads whenever you are busy working in the garage, and the beauty of the inside is showcased.

Add an extra room to your driveway to transform it into something more effective and beneficial for your main house.

Avoiding the anxiety associated with maintaining a cluttered driveway.

Having the ability to tidy your carport considerably more easily.

Maintaining a mess-free floor that prevents your children from hopping over accident threats.
Visualize your prospective driveway before construction starts.
The developer can assist you in visualizing the completed minimalistic design. They can show you a model developed during the renovation process to ensure that everything is going according to your vision.
Consider organizing rather than eliminating your stuff.
Large amounts of money might be spent on a fancy carport renovation that transforms the area into a desirable space. It won't matter greatly, unfortunately, if you can't notice the majority of those enhancements due to excessive obstructions. Your ultimate objective for your minimal driveway ought to be an airy, mess-free environment. Surviving with less worldly goods necessitates a series of complex and deliberate considerations during the decluttering stage.
Eliminating garage congestion.
Nobody relishes tidying.
As such, take the approach of decluttering your carport as managing. You can define it as the process of identifying, sorting, and showcasing anything that is precisely aligned to your objective. This method of decluttering might not be for every homeowner. If contemplating takes so much of your time, remember this- if your trusty sledgehammer ignites emotion and deserves to be recognized for its contribution upon being discarded sounds very foolish, follow your heart. As you get further over each object, think about how it can be helpful for you. Evaluate such selections using what criteria works best for yourself. The criteria may include adopting the rule of "if it is broken, better fix it. If it cannot be fixed, throw it away."
Pull the bulkier objects immediately.
Remove the most prominent objects initially. You'll immediately discover that even more room becomes available and will be captivated to keep going. Utilize this as encouragement if you are having a hard time. Decluttering a crowded space is sure to leave you feeling better and unhampered once completed. It's a reasonable, logical reaction to releasing yourself from unnecessary belongings that have already hindered your capacity to appreciate your environment fully.
Add functional, elegant storage.
A key component of achieving a minimalist carport aesthetic is utilizing a storage solution that is visually appealing yet does not draw more attention to itself. They must also integrate effectively with the remainder of the house's design. Whatever storage devices you pick must be adequate to optimize the space. When combined with the proper placement of your carport storage devices, this objective is obtainable. The GR48 4′ x 8′ Overhead Garage Storage Rack and GR48-H 4′ x 8′ Overhead Garage Storage Rack (with Hooks) by FlexiMounts are great ways to organize your dream garage. For less than $400, quality is assured with these top garage storage solutions. If you are an avid cyclist, consider our BR1 Wall Mount Bike Rack. This wall bike rack can seamlessly blend in your garage's minimalist design.
Final Thoughts
Your garage's storage solution greatly impacts your vision. That is the reason why you need to carefully plan and curate to eat, sleep, and breathe the minimalist life. With FlexiMounts, our garage solutions can keep up with your lifestyle.