Y

ou have tons of bicycle accessories on your checklist. Some of which you have came to know from a friend, from a fellow cyclist, or upon reading articles about cycling. So far, which of the accessories are already in your arsenal? Helmet? Check. Anti-fall elbow pads and knee pads? Check. Cycling clothes? You have recently bought three pairs. Bike lights? You got a powerful headlight and tail light upon a friend's recommendation. Mini pump? You have already attached it next to the water bottle. The list does not end here, apparently. The more you dive deeper into cycling, the list of accessories will grow as there are infinite kinds that specifically cater to a particular need.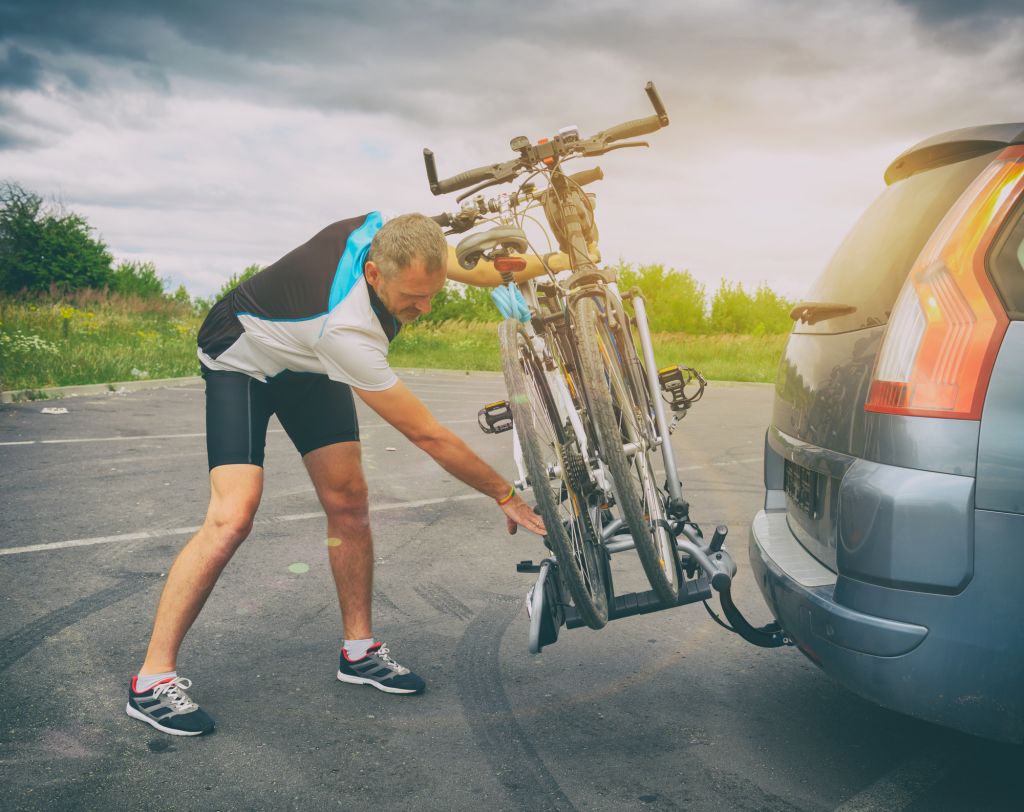 But, sometimes, we tend to overlook the need to secure our bicycles. Practically speaking, we are not on our bikes 24 hours a day and seven days a week. The bicycles are often left unattended in one corner of the house. Some are left on the porch or the patio. Others are left leaning on the garage walls. Ultimately, the bicycles are subjected to changing temperatures and moisture build-up. Bikes left standing may cause deterioration of the bicycle mechanics and external damage.
And if we want to cycle to destinations but do not want to cycle on our way there, we transport our bikes on our cars. It could mean having them lay down on the pickup truck's cargo bed, which may also result in damages, especially if the roads going to the bike location are rough and the storage is not secured. It would be less of a concern if you own folding bikes. If not, then prepare yourself to be dismayed.
Bike Accessories You Need: For car mount and garage storage
Sometimes, if you wish to do destination and uphill rides, you only want to ride on the bike when you reach the place. Although riding the bike starting from your home is always an option, however, driving with a car is far more convenient. For one, it takes less energy and physical fitness to drive a car than to ride a bike. It is also faster to reach the desitination when riding the four-wheeled vehicle.
With this in mind, bike racks help you tow your bike in one piece to eliminate the hassle of dismantling the bicycle. For safe transport of bikes to cycling destinations, the racks are excellent accessories, especially when traveling to off-roads and long distances.
Aside from car mounts, another useful and practical accessory to invest in is a wall-mounted bike rack. You would definitely want to secure your bicycles when not in use. Thus, a wall-mounted bike rack is an excellent choice. The garage could get too crowded if it is used as a vehicle parking space, storage area, and workshop activity room, especially if you own a single-car garage. You might as well look for a bike rack that can be suspended on walls as to maximize the limited space your garage has. Indeed, your bikes are safer when stationary and parked in your garage if stored on the walls.
The bike rack is as durable as you want it to be. It is made of a cold-rolled steel structure with a protective powder paint finish. It has anti-wobble knobs to strengthen the connection between the mainmast and folding arms. You are assured that one can firmly or securely fix the bike rack in place, which would be our biggest worry when on the road. Frequent glances at the back of our car would be lessened with this rack as you will be at ease with its performance.
The foldable bike hitch rack features a tiltable mainmast. The rack's body can swing up, down, forward, and backward, allowing the easier lifting of bikes. The rack pops back to its original position with the anti-wobble knob.
Moreover, its foldable arms are easy to move. So, when the rack is not in use, you can easily fold it back for safekeeping. Even if installed in your vehicle, the components won't get in the way.
The Fleximounts Bike Hitch Rack Foldable BHR4 is compatible with different bike sizes, which is perfect for group outings and if you own multiple types of bicycles. The rack has adjustable straps that can hold up to four bikes. It can carry a weight of up to 165 lbs.
The J-shaped hooks are easy to use as they fit perfectly to the curvature of your bike hubs, thus, providing a firm grip to secure the bicycles in their proper position. You need not worry about the hooks coming off the hanging bikes because each hook is mounted securely. And the good thing also is that the premium bike hooks are wrapped with dense sponge foam tubing, which prevents aging and cracking and offers better protection for your bike's wheels, hubs, and spokes.
The bike wall mount hanger fits most types of bicycles (within the 2.56-in range in diameter), including mountain, road, and kids. The hooks can easily be re-positioned anywhere on the rack to suit different bicycle sizes as storage needs change. But this excludes wide-tire bikes.
The wall mount bike rack is made of high-quality materials. It is created from powder-coated, cold-rolled steel for durability, which resists rusting, chipping, and cracking. The racks available can hold one, four, or six bikes. It can hold up to 300 lbs or 136 kg for the 6-bike rack. They are heavy-duty and long-lasting, can withstand years, and are dependable for load-bearing performance. It is perfect for cyclists who will take this lifestyle for long periods. And of course, as you venture into cycling, a high chance would be to buy more bicycles that fit a specific activity. So this could mean the need for more storage space and durable storage racks.
In Summary
The list of bike accessories we want to own may seem endless, but we should not forget those that would cater to our bike's safety and maintenance. Cycling is an activity that we have invested time, money, and effort into. So, we do not want to be complacent when storing them. The rule of thumb when purchasing bike racks is to always look for the quality. They should be durable to last a long time. You will surely be riding your bicycles for as long as possible, so get your money's worth by investing in a high-quality rack.