I

s a garage makeover one of the major home projects in line this year? It certainly isn't just a weekend job nor a DIY project that you can finish by yourself or even with a bit of help from your friends. A top-to-bottom makeover calls for hiring professionals and experts. Mind you, one does not become an expert overnight after watching countless videos on Youtube and Facebook or reading tons of articles and technical blogs. They give you ideas, yes, but being an expert is a far reach, still. Professionals devoted years and continuing years of study and experience to ensure that the garage will be functional and, more importantly, safe.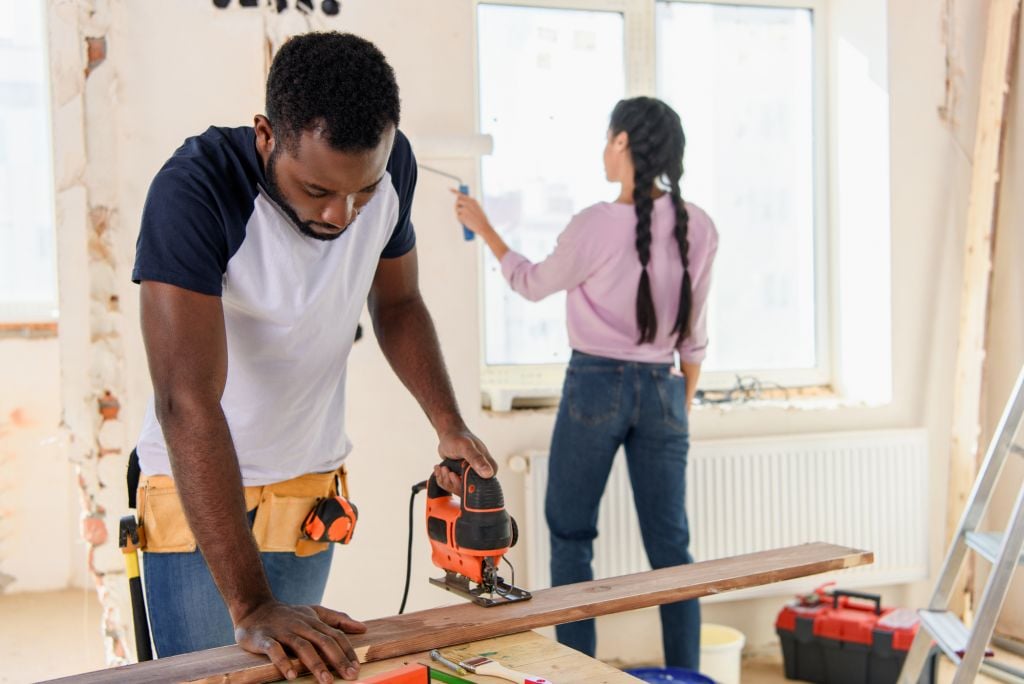 If you are thinking of the costs of hiring professionals, what you should be wary of, instead, is spending more money on redoing all the work. That would be double or even triple the initial expenses. Once there are signs showing botched finishes, all because you failed to employ pros to do the job in the first place, you would regret it big time. Save money, save time, and save face by avoiding these garage renovation mistakes.
Too much confidence in yourself that you can DIY the whole renovation process
While confidence is a crucial trait when embarking on a massive home project like a garage renovation, it is misplaced when you think of doing it yourself. There may be a feeling of satisfaction when the renovation takes place. However, it may quickly turn into regret. Channel your confidence, instead, into hiring a professional expert to take on the job.
Well, it isn't just you who thinks you can DIY your way into the garage makeover. Some homeowners do, too. However, 40% who personally renovated their garages regretted taking it on, according to a survey by a U.S. real estate and rental marketplace, Zillow.
We understand where you and some of the garage owners are coming from. There are financial limitations each of us faces. Paying a professional fee could be an added cost for many of us. So, to save money, many prefer to take the makeover project onto themselves. But if you calculate your expenses, you will find that hiring a pro to do the job will be the most cost-effective way. Imagine paying for the initial cost of the renovation, plus the added cost of redoing the project compared to just hiring the professional in the first phase, so you do not have to pay for the remedies and fixes the second time around. For your financial and safety blanket, the most logical thing to do when planning a major makeover is to hire a pro at the onset.
Converting the garage into another bedroom
As the family and needs grow as time passes by, the need to build a spare bedroom will eventually pop up. And after much thought and consideration, you may suppose that converting the garage into an extra living space or an extension of your home is cheaper than building another structure to accommodate the need. However, that may not be the case in the future. So, halt that idea first.
The first aspect that will suffer a significant loss is your home value. When you need to sell your house in the future, you may have difficulty doing so without your asking price being lowballed. Many homebuyers see the importance and value of a garage, so if they come and visit your house and see that there is no garage parking space, they will be dismayed. A bigger chance also is that your home will be left in the market for so long before a buyer will take an interest in buying your property.
Another con is not having a safe space to park your vehicles. The street or the lawn is not a recommended alternative while being a viable option. If your cars are left in the open, they will be subjected to natural causes and weather conditions that may harm and cause repairs. And, it will cost you money. But when you have a garage, a parking space, after all, you will be at peace when you leave your parked car.
Moreover, a garage's other essential function is its storage space and workshop area. The garage has been storing all the stuff you need for your car and lawn maintenance, seasonal items, sports equipment, and the like. It is also a space where you can enjoy doing projects or doing exercises, or anything that lets you enjoy your time.
Not maximizing the space for storage
Any garage remodeling or conversion is half-baked when one does not fully utilize its space for garage storage. Yes, you have designed the layout and aesthetics of the area to their maximum. However, if you continue to underutilize its spaces, especially the walls and ceiling, for more practical uses like storage, that is a potential loss on your part.
Undoubtedly, one of the reasons for doing a garage makeover is to make your space more functional. Installing overhead garage storage systems and wall shelves gives you more floor space for your vehicle, workshop activities, hobbies, and other miscellaneous stuff. Additionally, you will deal with less floor clutter, which has been the cause of headaches for so long already.
Organizing your garage can be a daunting task. For one, you cannot simply give up your vehicle space to make way for more items to be stored on your garage floor. So, trying to fit all your stuff and sharing it with your car can mean a lot of calculation and creativity.
The smart way to deal with all your woes is to install an overhead garage storage rack. Optimizing the ceiling space and converting it into a storage space would be the perfect solution to decluttering the garage. The unused overhead space can become your haven to store important stuff that needs a new home outside your living space. Moreover, the overhead garage storage is sleek and modern-looking in that it creates a visual feast in the garage by not only keeping your stuff out of sight but also projects a clean finish in your interiors.
One such fantastic storage is the Fleximounts GR48F Basic 4′ X 8′ Overhead Garage Storage Rack. The heavy cold-rolled 14-gauge steel construction ensures long-lasting use and provides safety loading up to 600 lbs with ⅜" plywood or thicker. The high-quality screws supplied in the package are thicker than industry standards and have gone through strict tests.
The rack is also height adjustable to suit your needs. It can go from 22 to 40 inches dropdown and provides up to 105 cu. It is beyond comparison to other racks available in the market with a maximum of 33 inches ceiling drop down and a maximum of 88 cu. ft. of storage. The dimensions of the GR48F are 96 x 48 x 22-40 in.
Moreover, the GR48F Basic 4′ X 8′ Overhead Garage Storage Rack offers installation practicality as it can be both for parallel and perpendicular installation. In either case, you only have to ensure that the vertical posts are 48 inches apart. If your garage's ceiling is finished with drywall, you can use a stud finder to locate the ceiling joists.
The rack consists of four corner triangles and two frame reinforcement bars. It is a specially designed vertical post that allows for embedded deck mounting. And for added peace of mind and security, it has multiple mounting points for attaching the deck and frame firmly with tapping screws.
This Fleximounts overhead storage rack provides space for flexibility and creativity as you can customize the color of the wooden decks or recycle the old wooden boards that you have lying around the garage or lawn. Also, you can choose Fleximounts wire grids as a base or deck for the rack. Either way, it provides sturdy storage for all your unused and seasonal items. But note that the recommended size is 4'x8' and has a thickness of at least ⅜".
Do not worry about the installation, as it is easy to comprehend with the installation instructions and template that go with the package.