Planning your best big move in home renovation? I heard what you are thinking: Is it time to convert your garage space into something--well--more livable space? This thought has been sitting at the back of our minds for quite a long time now and the quarantine restrictions have given us ample time to think and rethink this next big project.
[caption id="attachment_212563" align="aligncenter" width="1024"]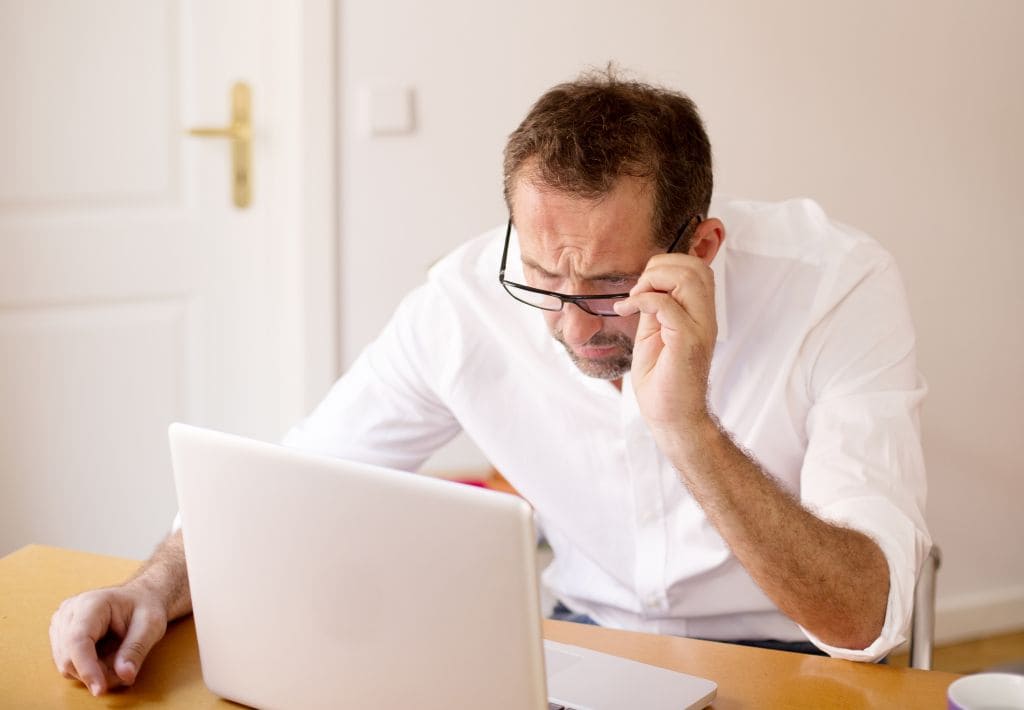 businessman sitting at desk and looking stressed at his laptop[/caption]
Garages, for a long time, have been solely for the purpose of parking our cars, especially in the wintertime when snowfall can get crazy that it will take us hours just to remove the snow that covers our cars. But if this won't be an issue to you, and if you have more than enough space in your garage to house your cars and convert the remaining space into a more functional one, then a garage conversion can be possible for you.
But even before we toy with that idea, I am pretty sure that there are more questions than green lights when it comes to finally commit to garage conversion. Let me help break it down for you. And hopefully, this article can enlighten you to get a headstart. Although as a disclaimer, costs would not be discussed as this greatly varies from person to person and project basis. I will leave this matter to you as it will definitely be taken up once you start planning the construction -- from professional fees to building materials, which all will depend on the design and purpose and of course, your budget.
What kind of activities will you be doing most in the newly converted garage space?
First and foremost, lay out your plans. Deciding on the function of the garage space can clear out numerous blockages in the decision-making. Do you want it as a recreational area where you and your family can spend joyous fun together? Or as a home extension like a kitchen extension or a new bedroom for your growing family? Or make it a space for work from home or homeschooling where you can focus away from the rooms in the house that can be crowded during the day? Whatever the purpose will be, you have to be specific and firm with it because this will dictate the budget and necessary permits that you will be needing to secure from the local council and authorities.
After identifying the main purpose of the conversion, then you will need to plan for the electricity, heating and insulation, natural light and ventilation, and flooring. Different purposes may need different types of the above-mentioned. Remember that a garage space's flooring is different from a kitchen flooring. The bare temperature that a garage holds when it is solely your car that is housed in it is entirely different when it will be converted into a living space. There can be small windows, if there is a window at all, in a garage space, but after converting it into another type of room, you may need to install bigger windows for more natural light and ventilation to circulate in the area. These may seem common sense, but sometimes we tend to overlook them because we are too focused on the design of the space.
Should I need to secure permission to renovate your garage?
More often than not, there is no need to get planning permission from the local council because you are simply redesigning an already built space. The structure is already there and you only want to repurpose the way you utilize your garage unlike building a room extension in the house, which you will build from scratch the foundations, walls, ceilings, and the like. This will definitely need to be approved by the local agencies that supervise such projects. However, there are elements that still need to undergo inspection and scrutiny by structural engineers and building surveyors. It would be best to employ a contractor or an architect to guide you on what needs to be asking permission of and whatnots. Such building regulations that they will surely check are fireproof and safe--the inclusion of escape routes and fire doors, insulation and ventilation, structural stability, and watertight.
You still need the storage space the garage provides, but how can you seamlessly incorporate it into the new design?
The garage space can seem cramped especially if you have a one-car garage space. There is more stuff taking up the garage space that was meant for your vehicle. And if all your things are in cabinets on the floor, then there is no more floor space to be used for other purposes. This is why overhead garage racks and wall shelvings are all the rage these days. More ceiling and wall spaces will be used for storage, and thus, will free up floor space.
For overhead garage racks, I recommend Fleximounts GR48-H 4'x8' Overhead Garage Storage Rack (with hooks). It is tested time and time again how durable and heavy-duty the overhead storage system is in providing an organized and safekeeping of our stuff. And you don't need to be a construction professional to install this. Its integrated grid design is made for easier assembly. The necessary hardware and instructions are included, as well as the installation template to help you devise a plan to store your things in the most efficient manner possible. No matter the height of your ceiling, the Fleximounts overhead garage storage rack is height adjustable, which can be adjusted to 20-40 inches. And it has a weight capacity of 600 lbs, which is perfect for storing the stuff that we do not normally use but is on the heavy side. Plus, it is waterproof, which helps in avoiding water damage in case of leakage in the room and moisture build-up.
Final thoughts
Overall, careful planning of the garage space must be always the first thing that should be on the list of this major home project. Then if all are sorted out, the conversion will be as smooth as you hope it to be. And now you can enjoy your new space with your family. How great is that?