It is not possible to have a tiny carport seem wider sans upgrading it; nevertheless, there exist several tricks to create the illusion of a bigger area on the surface level. It's perfectly alright if we don't possess sufficient money to update the carport entrance or to undertake a driveway remodeling to improve the appearance of the area. The strategy for creating a somewhat bigger and expansive carport is to organize it properly and select the appropriate components to help it happen. When we own a tiny carport but wish to have it look larger than it actually is, there are certain tricks one should be aware of. Take a look at what one must do!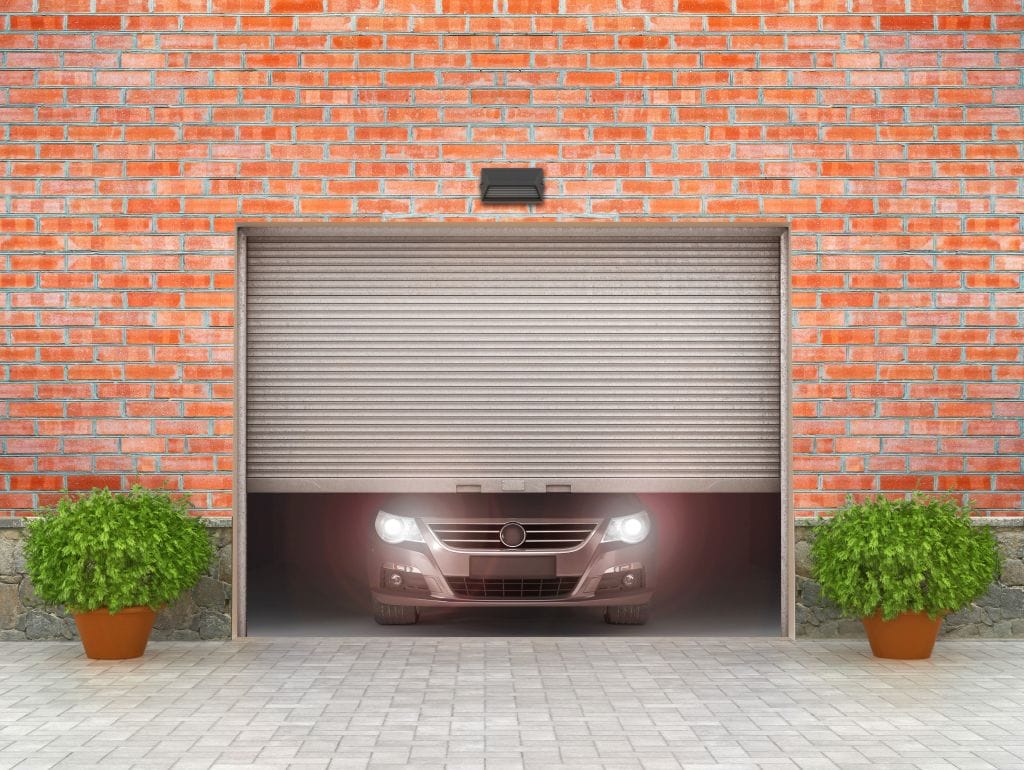 The Best Solutions to Maximize A Tiny Area
A workstation that is compact
Getting the tiny carport appear larger by putting in a compact garage workstation is useful for those that utilize the carport as a storage, a playhouse, a studio, or even just a spot to chill alongside their friends and family. Luckily, FlexiMounts offers every customer the WB107 CUSTOMIZABLE WORKBENCH SHELVING FRAME AND WB201 GARAGE WORK BENCH WITH BUILT-IN DRAWER! These two FlexiMounts workbenches provide every user with a durable and high-quality frame. We assure that whatever you may choose is a hundred percent tested and has passed the quality assurance that we pride ourselves in. Both of these workbenches are great for any type of project that you may do. But to differentiate the two, WB107 CUSTOMIZABLE WORKBENCH SHELVING FRAME is the perfect match for customers who want to create their own bench. It provides an opportunity for them to get creative and have a bench that they will truly love. It can be loaded with up to 1000 pounds of stuff on each shelf. It offers a heavy-duty steel to assure every customer that their new bench would withstand any element that is present inside a garage. The WB201 GARAGE WORK BENCH WITH BUILT-IN DRAWER as it name implies has a convenient pull-out storage. A handy pull-out compartment incorporated into the workbench affords cabinet area for essential studio equipment while remaining completely hidden from view. The innovative style fits well with the remainder of the building whilst putting personal stuff away from view and securely tucked! The heavy-duty movable legs not only safeguard the surface against damages, but they likewise allow it an effortless change the elevation to avoid the workstation from tipping or swaying once it is positioned on irregular surfaces. It has a basic and uncomplicated installation process. Only a few components and pre-drilled holes are necessary for assembly; everything you'll require is one adjustable wrench to complete the job. The WB201 GARAGE WORK BENCH WITH BUILT-IN DRAWER uncomplicated and durable layout provides an appropriate way for a wide range of uses, whether professional and domestic in nature.
Get a BR24 2-PACK 2′ X 4′ WALL MOUNTED SHELVING
In the case of individuals who have limited carport area, adding carport shelving is indeed the ideal residential storage option. We recommend that customers grab a FLEXIMOUNTS' BR24 2-PACK 2′ X 4′ WALL MOUNTED SHELVING, that is simpler and more practical to attach than standard garage display cases and will enable them a swift way for folks to grab the belongings within ready availability. It is fitted with durable steel wire that allows it to effortlessly maintain storing items organized and properly in position while the transfer is happening. This simply takes a several moments to put together because it simply needs a handful pieces and fasteners. One excellent feature of this hanging rack is it could bear a significant amount of weight, possibly up to 440 pounds.
In order to have a tiny carport appear wider, it should be organized properly.
Redecorate the area in a bright and clean color.
The use of bright color on the carport walls can also help to enlarge the space within. Gloomy hues, it is believed, attract brightness, making the area appear narrower than it actually is. In order to create the best effect, color the surfaces in gentle shades like pristine beige, teal and sunshine yellow to create a space that appears better and more welcoming. Whenever users wash the side border and railing in a brighter hue, the borders will seem to be further away inside the room.
Maintain the cleanliness of the surfaces.
Whenever people notice how vast the flooring is, the further people begin to think of a tiny carport as little more than a large space. Rather than purchasing cabinets that will take up valuable floor area, consider purchasing ceiling carport storage units that can be simply attached towards the roof. Such shelves may help users keep the ground free of junk and guarantee that customers have the best accessibility possible. Attributed to the reason that all these racking are manufactured by FLEXIMOUNTS, these are certain to be sturdy and sturdy, withstanding weights of more than 400 lbs. Workbenches and overhanging bicycle hangers are other excellent options for decluttering and creating extra room.
Glass and frames should be included.
Reflections provide the idea of the space to seem larger than it actually is. Placing glass doors and reflectors simultaneously creates the illusion of a wider and more illuminated façade. Reflecting sunshine may help a barrier appear bigger and better by making it appear broader and clearer. It becomes particularly useful if the area does not have openings, which is common in several of them. If you're thinking of installing glass to the entrance to let more natural illumination inside, there are key considerations to keep in mind. An example of this is would there be enough budget? What type of glass would be utilized for the space? Does the area experience strong winds and dangerous storms that could break the glass? All of these factors must be noted for one to carefully choose the best option for the area.
Final Thoughts
As a general rule, consultants advise that customers should not spend a fortune expanding existing carport unless they intend to construct an additional space for an automobile or entirely rebuild it. This is where FlexiMounts comes into play. With all of our garage storage offerings, customers are guaranteed to have more space that is conducive for any activity that they want to do inside this area.