Y

ou might already be craving for some cycling fun but it's still snowy cold outside. For some, they don't even wait for the seasons to change so that they can take their bikes out for a spin. Nothing could really stop a cyclist at heart from going out the streets and getting the feeling of relaxation and freedom while they bike. Never mind that it's freezing cold; what matters is they are still able to move around no matter the season.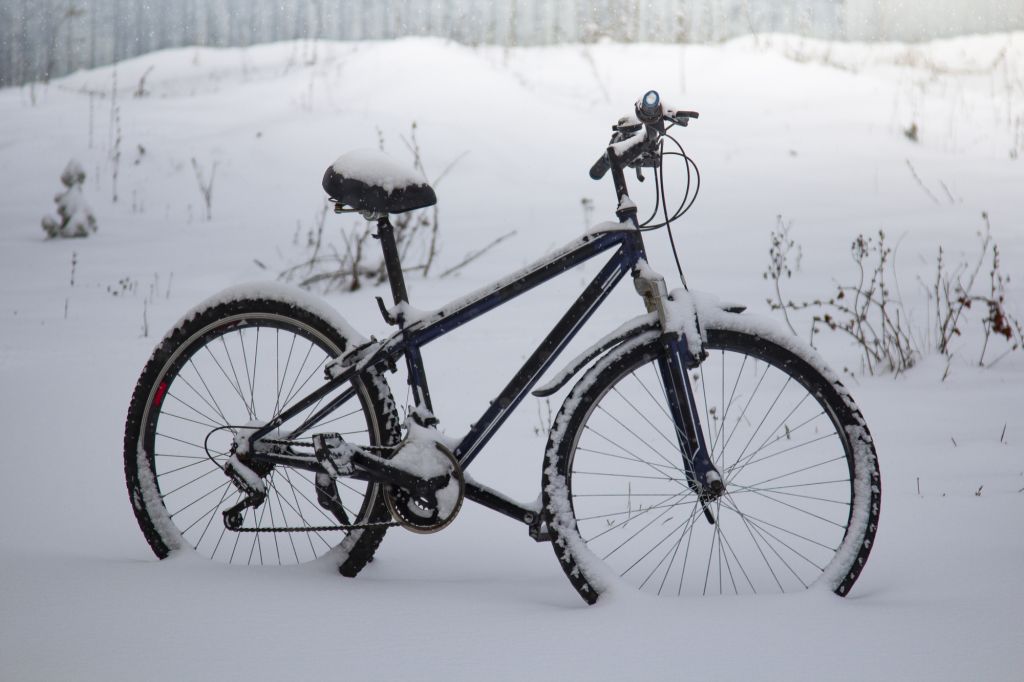 Cycling during winter doesn't come without any precautions. You have to be extra careful when treading through snow and there are some lanes where you simply couldn't pass. And of course, there are some ways for cycling during the months of winter to be more bearable. We listed down some tips here to help you have a decent biking experience even during the winter months.
1. Be prepared for the weather of the day.
Yes, we know it's cold and snowy outside but what we meant here is you should still be aware of whether it's going to be sunny, cloudy, or rainy outside. Check the weather before you leave home so that you can dress appropriately. If it's going to rain, you could wear a raincoat on top of warm layers. You could simply remove the raincoat when the rain stops and the sun appears. When it's nighttime, wear high-vis clothing so you are visible to other people in the streets. Before leaving, don't forget to check your bike lights as well.
2. Wear clothing of thin layers.
It's better to wear multiple thin layers than being clad in a puffer jacket and overheating while biking. Why? It'll be a lot easier to take a thin layer on and off and adjust as you bike rather than bear the heat until you reach your final stop. Trust us, you'll still get sweaty even though it's winter.
3. Make sure your bike is in good condition.
If you love biking, then you must take good care of your bike. You don't want to keep on having it repaired or buying one bike after another because you're too sloppy to take care of it. After biking through snow, make sure to rinse it and wipe thoroughly all the dirt and girt it had to go through. Make sure you go through the gears, brakes, chains, and wheel rims. Afterward, make sure to dry it with a towel and remove any excess water. Add bike oil to the chain and the gear mechanism after.
You also have to ensure proper storage for your bikes to always be in great condition and for them to last you longer.
Check out this bike rack from FlexiMounts:
Perfect for any home, this wall-mounted bike rack has a height-adjustable feature with a weight capacity of up to 300 pounds. It's made of cold-roll steel that can support up to six bikes. These are J-shaped hooks that will secure the bikes in the proper vertical position. The hook spacing can be adjusted based on where it'll be stored.
These can also be easily installed with just four steps to follow. Drill holes in a horizontal line where you can install wall plates with tapping screws. Pass the bike rod through the plate in the left wall and insert the hooks on the right end of the bike rod. Last is to fix the left end of the rod with two screws then plug it into the right end.
4. Make sure your bike has good tires.
This is probably common sense for some but still, there are others who forget to check their tires or are not knowledgeable about what a good condition of a tire is. It's much more important to have good tires when it's the winter season. You want to be protected from skidding or caught in a sleet and rain puncture situation. When it's wintertime, you have to inflate the tires a bit less than what you'll normally do during a sunny season. Doing this trick will improve the traction of your tires in slippery slopes that of course appear during winter.
5. Be cautious of your pedaling.
When it's cold, it gets wet; and when it's wet, it gets slippery. So you have to pedal with caution and care because, at some point, your feet might slip on the pedals. If you are an expert biker, you might already be comfortable with wearing cleats that you could clip to the pedals. This will provide you with a lot more grip and would prevent your feet from slipping. But the downside is you have to already be super comfortable with balancing your bike and moving around with it so that you won't encounter any accident from having your feet gripped to the pedals.
6. Slow down.
You are not running a marathon or a cycling contest so if you are going through snow, there is absolutely no need for you to pick up speed. Give your body the time to warm up while you cycle during this winter condition. It's wet and snowy so make sure that your topmost priority is your safety and not showing off tricks or trying to speed up so you can reach your destination as soon as possible. If you're really in a hurry, then don't take your bike, or better yet, leave the house a lot earlier because cycling during the winter season is so much different than when there is no snow.
7. Stay out of the gutter.
When there's no snow, our tendency is to start or stop at a gutter. But during the winter season, the gutter is most likely covered with frozen puddles. So for your safety, stay at the center where the cars pass and have paved the way for a snowless road. Also, steer away from leaves and road cracks because these may also cause accidents.
Final Thoughts
No matter what the season, you stay in control of your bike and your experience. Just make sure to take the necessary precautions so you could enjoy a ride without a glitch!