T

hinking of what to give to a friend, family or special someone takes a great toll on us. You may be asking, is there one perfect gift that will convey our thoughts and feelings towards that person? None, probably. But a gift is greatly appreciated by the receiver regardless of the size, shape, and even price.
For many of us who are still in limbo on what to give to our cyclist friend or family member, we have rounded up wonderful gift ideas that they will truly like.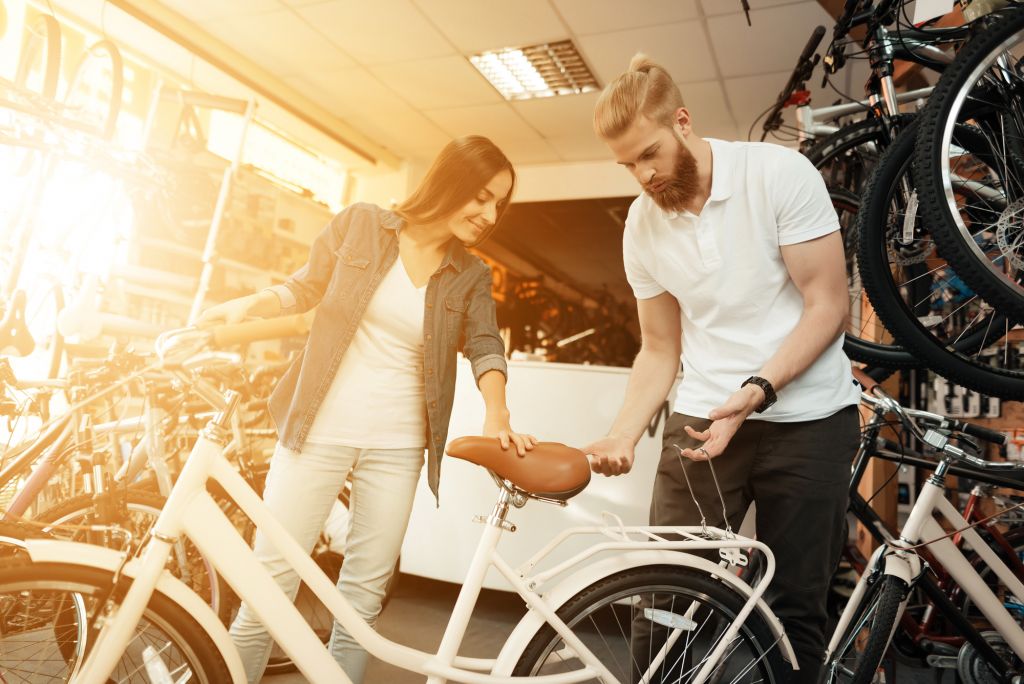 Compact coffee maker
Well, this is a hit-two-birds-with-one-stone kind of gift for the coffee lover cyclist. Many cyclists ride at early dawn and stay somewhere for a well-deserved coffee break. So, why not give a compact coffee maker that is easy to carry but does the job well. Who wouldn't love a portable coffee maker that makes good brew? Just imagine sipping coffee while adoring the view.
Navigation device
Cycling to destinations will entail crossing long roads and highways. And for the not-so-gifted in navigation, the perfect gift to give is a navigation device that gives you directions and data without fuss. And that can be attached to the handlebars. Pick one that is waterproof and shockproof, and has an optimized display for both direct sunlight and darkness.
Action camera
The adventures on the two wheels are made special if caught on cam. This is great for cyclists who are also vloggers or simply those who want to document and relive all the amazing rides. There are tons of action cameras in the market to choose from and have great specifications such as waterproof, slo-mo, live streaming, stabilization, wide-angle, etc.
Smartphone holder
Smartphones are also great navigation devices with ever-dependable applications such as Waze and Google Maps. Get a smartphone holder that can securely place the phone without the fear of it falling off, especially in bumpy terrains. There are holders that are compatible with wireless charging systems and have an additional dock for a light or action camera.
Wireless headphones
Answering phone calls or listening to music while cycling can be a breeze with high-quality wireless headphones. Although we suggest that when cycling, you just focus on the road and do not entertain other tasks, but a good wireless headphone is a great accessory to own. Especially when you are using directional apps with voice-over options, so instead of looking at the monitor of your navigational device or smartphone, you can clearly hear the directions through the headphones. A waterproof and shockproof headphones will do the trick. Pick a model that has a battery life that can last for hours.
Fleximounts BR1 Wall Mount Bike Rack
The J-shaped hooks are easy to use as they fit perfectly to the curvature of your bike hubs, thus, providing a firm grip to secure the bicycles in their proper position. You need not worry about the hooks coming off the hanging bikes because each hook is mounted securely. And the good thing also is that the premium bike hooks are wrapped with dense sponge foam tubing, which prevents aging and cracking and offers better protection for your bike's wheels, hubs, and spokes.
The hooks can easily be re-positioned anywhere on the rack to suit different bicycle sizes as storage needs change. The bike wall mount hanger fits most types of bicycles (within 2.56-in range in diameter), including mountain bikes, road bikes, and kids bikes. But this excludes wide-tire bikes.
The wall mount bike rack is made of high-quality materials. It is created from powder-coated, cold-rolled steel for durability, which resists rusting, chipping, and cracking. The racks available can hold 1 bike, 4 bikes, or 6 bikes. It can hold up to 300 lbs or 136 kg for the 6-bike rack. They are heavy-duty and long-lasting that can withstand years, and are dependable for load-bearing performance. This is especially good for cyclists who will take this lifestyle for a very long time. And of course, as you venture into cycling, a high chance would be to buy more bicycles that fit a certain activity. So this could mean the need for more storage space and durable storage racks.
Fleximounts Bike Hitch Rack Foldable BHR4
When transporting bikes if you want to travel far or do uphill cycling, a good accessory to attach to your car is a hitch rack. This bike rack is as durable as you want it to be. It is made of a cold-roll steel structure with a protective powder paint finish. It has anti-wobble knobs to strengthen the connection between the mainmast and folding arms. You are assured that the bike rack can be firmly or securely fixed in place, which would be our biggest worry when on the road. Frequent glances at the back of our car would be lessened with this rack as you will be at ease with its performance.
The foldable bike hitch rack features a tiltable mainmast. The body of the rack can swing up, down, forward and backward, which allows easier lifting of bikes. The rack pops back to its original position with the anti-wobble knob.
Moreover, its foldable arms are easy to move. So, when the rack is not in use, you can easily fold it back to safekeeping. The arms won't also get in the way even if they are installed in your vehicle.
The Fleximounts Bike Hitch Rack Foldable BHR4 is compatible with different sizes of bikes, which is perfect for group outings and if you own multiple types of bicycles. The rack has adjustable straps that can hold up to four bikes. It can carry a weight of up to 165 lbs.