I

t's 2022! And if you are looking for a sign to give in to your garage makeover ideas, then here it is. The garage, for so long, has been more than a space to park. It is often a catch-all for everything–a workspace, a life-size junk drawer extension, or even a hangout place.
The "New Year, New Garage" mindset slowly creeps in. We ask ourselves, why not give the space a new life and purpose? It has served us long enough as a vehicle parking space, but it does not satisfy its original purpose anymore. (Read: Hello, driveway). So, here goes some of the renovation ideas that you can achieve to make use of the garage space best.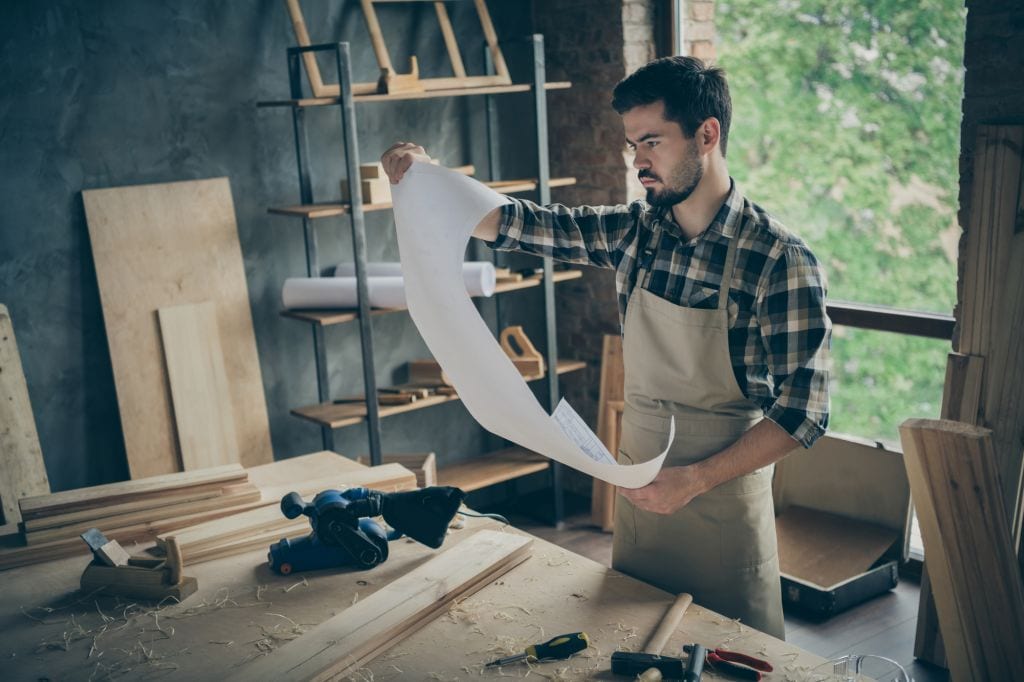 Home Office
We are already three years into the pandemic and we have been accustomed to working from home. On-site office work has been on and off due to the changing and alarming rise of COVID-19 cases caused by the new variants. Thus, it is inevitable to set up an office space at home. However, since the lockdowns are being implemented again to somehow stop the quick spread of the virus, more family members are staying at home. And a peaceful workstation is hard to come by. So, why not remodel the garage into your personal home office, where you can peacefully focus on your work. A little renovation will do the job. Add in more light, freshen up the interiors, and set up a piece of ergonomic office equipment for an enjoyable day at work.
Play Area
Since you are already busy and preoccupied with your work tasks, kids can become unruly and grumpy when not given attention. Setting up a play area will do the trick. The kids can play by themselves and tire out by having fun. You can install cushioned floors or soft playing mats, a couple of swings or slides, and throw in non-toxic toys. By doing this, you will not get worried that injuries might happen, especially when the play gets rough or they run and tumble in the room.
Personal Gym
There is no need to renew that gym membership this year. There are tons of daily workouts and exercises that you can do at home. Plus, you only need a few pieces of equipment to start with–padded floor mats, dumbbells, weight benches, and treadmills. You can always add in a few more as needed. Maybe install a ceiling to floor mirror panels for you to see yourself if your stance and position are correct. This can also help when you want to learn a dance or subscribe to yoga and Zumba classes.
Music Room
A real-life garage band is here. Now is the time to put on your musical hat. Have you been wanting to learn a musical instrument? Does your child show great interest in music? Then, make a room solely for that! Aside from investing in the instruments, add in soundproofing boards for the walls to keep the noise–uhm, music–from traveling outside of the space (or even getting into the nerves of an irate neighbor).
Workshop
If you like tinkering and creating things using your hands, then why not transform the garage into a craft area or tool area. Set up a workstation where you can work on the projects of your dreams. Having a designated area for your workshops such as woodworking, gardening, crafting, painting, or repairing is a practical idea. Why? Every time you step into the work area, it conditions your mind and body to finish the project at hand. Plus, you can always leave the work tools and materials when still unfinished and nobody will yell at you. Misplacing tools wouldn't be a problem, too.
The Workbench We Recommend: Fleximounts WB102 Manual Height Adjustable Workbench
The Fleximounts WB102 Manual Height Adjustable Workbench has a height adjustment range of 29.5 inches to 44.1 inches. The multipurpose height-adjustable desk lets you confidently handle any sitting or standing rask with maximum efficiency. It lets you elevate your workstation to your ideal height. The extra-large crank handle offers smoother operation than standard cranks so he can easily lift the desk, even with heavy loads. And best of all, you would never need tools to adjust the height of the table legs as is needed for other workbenches without a crank handle.
The WB102 has a solid construction, is made of a 1.5 mm cold-roll steel frame, and holds up to 500 lbs. Its worktop table uses solid rubberwood as a surface and has desktop dimensions of 47.2 inches x 23.6 inches x 1 inch, which offers plenty of space to work on.
The workbench also serves multiple uses such as a garage workbench, home office desktop, or even sewing and crafting table, or anything you can think of.
The Storage We Recommend: Fleximounts GL44B Lift 4′ X 4′ Overhead Garage Storage Rack
Using overhead garage storage racks eases the problem of overstoring on the valuable floor space of the garage. When things are carefully tucked away on the ceiling compartments, the ground will open up for your vehicles and activities that you will be doing inside the garage. However, the only downside is carrying the boxes onto the ceiling storage and eventually putting them down when you need something. This poses a danger to you as you might accidentally fall over to the ground due to the weight of the items lifted. In fact, 500,000 people are treated every year for ladder-related injuries and 50% of which are all ladder-related accidents due to individuals carrying items as they climbed, according to AAOS.
Fortunately, Fleximounts offers the Lift 4′ X 4′ Overhead Garage Storage Rack GL44B. This storage lift removes the need for a ladder or any heavy lifting, protecting you from potential accidents. It can be raised and lowered by a crank or power drill for a smooth and effortless operation. And it eases access to your items that are high above the garage floor without using a ladder. It can lift a maximum of 108 inches vertically and can carry a maximum weight of 300 lbs.
The storage lift has a safe and secure mechanism–a specially designed safety lock prevents any movement when not in use. Use the winding pole to pull out the safety lock on the gearbox, then push back in to lock after use. Moreover, the rack is made of heavy-duty steel cables, which secure the rack in place.
The GL44B also boasts flexibility when it comes to compatibility with angled ceilings because of its adjustable length steel cable. Additionally, it is universally compatible with different ceiling joists of both wood joists and concrete ceilings–12", 16", and 24" ceiling joist spacing. However, it is not fit for metal joists.
Aside from its storage capacities, the Lift 4′ X 4′ Overhead Garage Storage Rack GL44B is designed for multiple uses such as lifting hardtop, car top carrier, kayak with straps, and many more.