A

side from the bicycle itself, a cyclist owns a couple of other items in their arsenal that aid in their safe and enjoyable ride. One also invests in clothing and bicycle accessories. This is especially true if a cyclist goes from a newbie to a hobbyist to becoming an athlete. And if you ask any of them, they will always tell you that you should invest in high-quality and durable equipment that will not only keep you safe but can also be used for a very long time.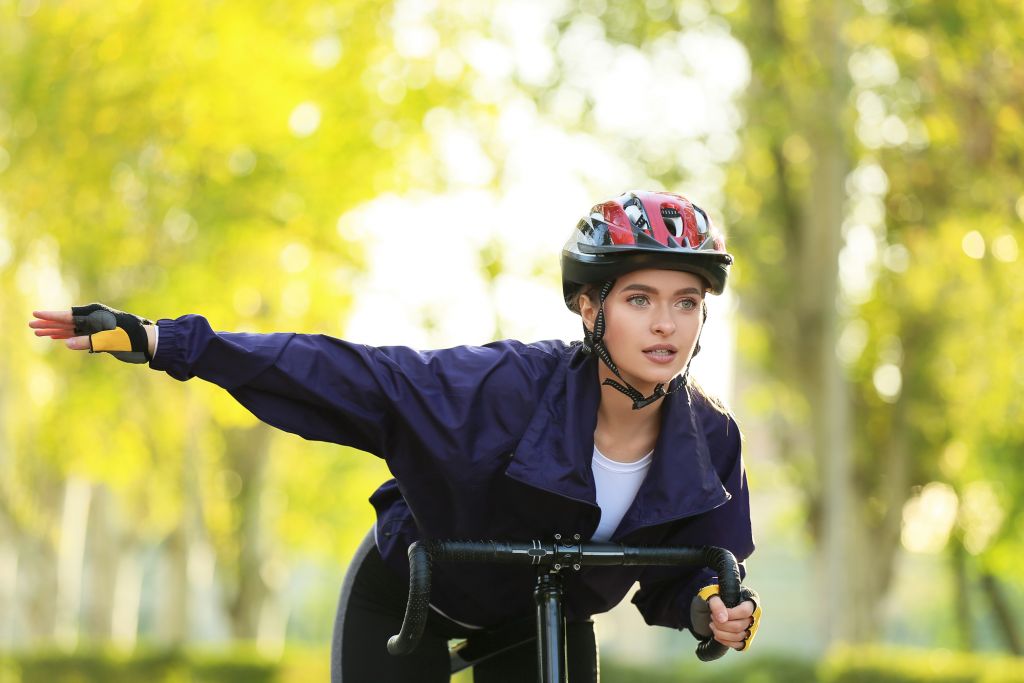 Cycle clothing
First on your list of must-haves should be the clothing. As cycling is an activity that uses most of the muscles in your body, it is most likely that you will perspire a lot. And this could get uncomfortable while cycling. It is best to purchase clothing that is comfortable, breathable, and has moisture management. Check the material of the clothes. Quick-drying type of fabric is best to help maintain comfortability when actively cycling.
A good-fitting base layer of clothing that sits close to the skin will make you feel more comfortable as it is likely to move. You wouldn't get distracted or feel the need to fix your clothes while cycling. It helps you maintain concentration on your movement and the road. The base layer also keeps the other article of clothing from getting wet from your perspiration so it is important to buy a high-quality one. The base layer is your first layer of defense to regulate body temperature.
Take note of the neckline of your top. For warm weather, a short neckline would be the most comfortable to use. As for cooler weather, a turtle neck or zip-up neckline would be the most fitting for the temperature.
As for the shorts, opt for bib-shorts or padded cycling shorts. Look for one that does not hinder your legs from pedaling freely. Padded shorts help in easing friction between your thighs. Though most saddles are built for comfortability, good-quality padded shorts will help in the maximum enjoyability of the ride.
A breathable waterproof jacket should come in handy when the weather gets rainy. It helps maintain the body temperature to normal as getting soaked is almost equivalent to dropping to a low temperature. It would be better if the jacket keeps the other layers of clothing free of moisture. A jacket or vest with pockets is also a good article of clothing to be able to store accessories or snacks within easy reach.
Helmet
Always go for a tight-fitting helmet. That should be the first priority when choosing helmets. Qualities like design, color, and other accessories come in second. A right-fit helmet will not only make you comfortable when cycling, but most importantly, it keeps you safe, especially if (knock on wood) you get into accidents. How do you know if a helmet is a right fit? Try it on. The space in between the helmet straps and your chin shouldn't fit more than two fingers. It should also be just over an inch above your eyebrows and covers your forehead. And if you try to push the helmet on the side, it should stay in place.
Choosing a bright-colored helmet or with reflective stickers or LED lights is advisable especially for commuting cyclists. It provides added safety for the cyclist and the motorists on the road.
Fleximounts Hanger Wall Mounted Bike Rack BR1
The J-shaped hooks are easy to use as they fit perfectly to the curvature of your bike hubs, thus, providing a firm grip to secure the bicycles in their proper position. You need not worry about the hooks coming off the hanging bikes because each hook is mounted securely. And the good thing also is that the premium bike hooks are wrapped with dense sponge foam tubing, which prevents aging and cracking and offers better protection for your bike's wheels, hubs, and spokes.
The hooks can easily be re-positioned anywhere on the rack to suit different bicycle sizes as storage needs change. The bike wall mount hanger fits most types of bicycles (within 2.56-in range in diameter), including mountain bikes, road bikes, and kids bikes. But this excludes wide-tire bikes.
The wall mount bike rack is made of high-quality materials. It is created from powder-coated, cold-rolled steel for durability, which resists rusting, chipping, and cracking. The racks available can hold 1 bike, 4 bikes, or 6 bikes. It can hold up to 300 lbs or 136 kg for the 6-bike rack. They are heavy-duty and long-lasting that can withstand years, and are dependable for load-bearing performance. This is especially good for cyclists who will take this lifestyle for a very long time. And of course, as you venture into cycling, a high chance would be to buy more bicycles that fit a certain activity. So this could mean the need for more storage space and durable storage racks.
Fleximounts Bike Hitch Rack Foldable BHR4
When transporting bikes if you want to travel far or do uphill cycling, a good accessory to attach to your car is a hitch rack. This bike rack is as durable as you want it to be. It is made of a cold-roll steel structure with a protective powder paint finish. It has anti-wobble knobs to strengthen the connection between the mainmast and folding arms. You are assured that the bike rack can be firmly or securely fixed in place, which would be our biggest worry when on the road. Frequent glances at the back of our car would be lessened with this rack as you will be at ease with its performance.
The foldable bike hitch rack features a tiltable mainmast. The body of the rack can swing up, down, forward and backward, which allows easier lifting of bikes. The rack pops back to its original position with the anti-wobble knob.
Moreover, its foldable arms are easy to move. So, when the rack is not in use, you can easily fold it back to safekeeping. The arms won't also get in the way even if they are installed in your vehicle.
The Fleximounts Bike Hitch Rack Foldable BHR4 is compatible with different sizes of bikes, which is perfect for group outings and if you own multiple types of bicycles. The rack has adjustable straps that can hold up to four bikes. It can carry a weight of up to 165 lbs.