T

he garage is the most frequented space in the home property. It is the access to the home's living quarters, parking space for your vehicle, workshop area for your projects, and even storage for your items. Homeowners demand a lot from their garage. As it is a space with much foot traffic, the wear and tear of the garage is inevitable and rather progresses quicker than we imagine.
As the demands grow day by day, we see and accumulate more problems in our garage. But there is no problem that is not without a fix. The problems may be simpler than you assume them to be.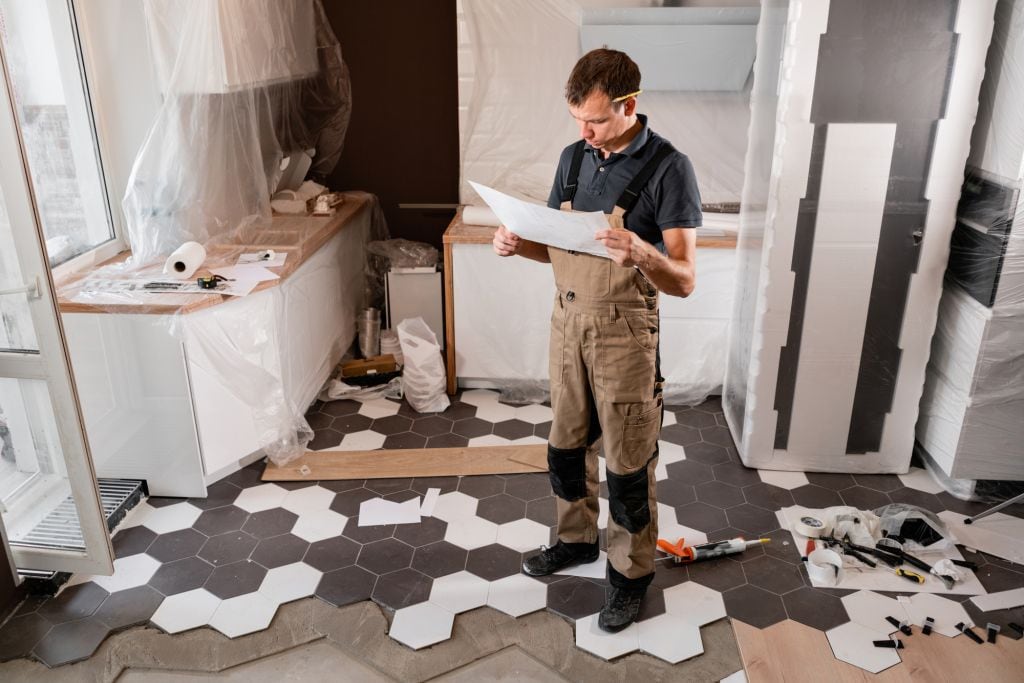 The Problem: Cluttered Garage Leaving No More Room
As it has been already established, the garage is the room-for-all kind of area on our property. What we may think of doing and maximizing the space may only bring ample breathing space, if there is even any. Excess clutter disguised as a need is the most common problem. If you have already decluttered and organized your garage to the best of your ability and yet you see no improvement, maybe you are imploring a counterproductive solution.
The Fix: Smart Storage Solution
We bet you have invested in more garage storage systems than any of your peers, and time and time again you see that they aren't helping the cause. The secret to freeing garage space is to utilize and maximize the walls or ceilings that are otherwise left empty. Once you install them and place the organized boxes, you will see significant breathing space in the garage. They dramatically free up floor space for you to safely navigate the room and securely keep your belongings and your vehicles.
Using overhead garage storage racks eases the problem of overstoring on the valuable floor space of the garage. When things are carefully tucked away on the ceiling compartments, the ground will open up for your vehicles and activities that you will be doing inside the garage. However, the only downside is carrying the boxes onto the ceiling storage and eventually putting them down when you need something. This poses a danger to you as you might accidentally fall over to the ground due to the weight of the items lifted. In fact, 500,000 people are treated every year for ladder-related injuries and 50% of which are all ladder-related accidents due to individuals carrying items as they climbed, according to AAOS.
Fleximounts offers the GL44B Lift 4′ X 4′ Overhead Garage Storage Rack. This storage lift removes the need for a ladder or any heavy lifting, protecting you from potential accidents. It can be raised and lowered by a crank or power drill for a smooth and effortless operation. And it eases access to your items that are high above the garage floor without using a ladder. It can lift a maximum of 108 inches vertically and can carry a maximum weight of 300 lbs.
The storage lift has a safe and secure mechanism–a specially designed safety lock prevents any movement when not in use. Use the winding pole to pull out the safety lock on the gearbox, then push back in to lock after use. Moreover, the rack is made of heavy-duty steel cables, which secure the rack in place.
The GL44B also boasts flexibility when it comes to compatibility with angled ceilings because of its adjustable length steel cable. Additionally, it is universally compatible with different ceiling joists of both wood joists and concrete ceilings–12", 16", and 24" ceiling joist spacing. However, it is not fit for metal joists.
Aside from its storage capacities, the Lift 4′ X 4′ Overhead Garage Storage Rack GL44B is designed for multiple uses such as lifting hardtop, car top carrier, kayak with straps, and many more.
The Problem: Ineffective and Restricted Workspace
There is not enough space to hold all your tools and materials in your workshop. As the projects expand, it demands for a sturdy and wide worktop. Acing on your woodworks, metalworks, repairs and other activities need more than your set of skills. The workspace also greatly contributes to the success of any project. Moreover, as you would be working with tools and machines, the garage space can get messy. And if you like working long hours, especially if you are in the zone, you will have to look for a workbench that could match your working style–whether you shift from sitting to standing.
The Fix: Height-Adjustable Workbench
Height-adjustable workbenches are heaven-sent. There are tons of work and activities that rely on a stable worktop. If you add flexible height to the features, then the Fleximounts WB102 Manual Height Adjustable Workbench is a winner. The user can manually adjust the level of the frame to match the desired size. So, whether you like working either standing or sitting, you can count on this workbench.
The Fleximounts WB102 Manual Height Adjustable Workbench lets the user confidently handle any sitting or standing work with maximum efficiency. It enables you to elevate your workstation to its ideal height, with a height adjustment range of 29.5 inches to 44.1 inches. The extra-large crank handle offers smoother operation than standard cranks, so you can easily lift the desk, even with heavy loads, such as items like the computer set, toolboxes, car cleaning machine, paints, and many more. And best of all, you would never need tools to adjust the height of the table legs as is necessary for other workbenches without a crank handle.
The WB102 has a solid construction, is made of a 1.5 mm cold-roll steel frame, and holds up to 500 lbs. Its worktop table uses solid rubberwood as a surface and has desktop dimensions of 47.2 inches x 23.6 inches x 1 inch, which offers plenty of space to work on.
You can also use it as a garage workbench, home office desktop, or even sewing and crafting table.
The Problem: Poor Lighting
Lighting can make or break any space with regard to productivity. Insufficient light source illuminating the space not only dampens your mood to get the work done but also poses a safety hazard. It gets especially bad as there are a lot of items stored in the garage, which may cause tripping or slipping accidents. One or two 60-watt bulbs are never enough to provide a bright light.
The Fix: Install Adequate Lighting Fixtures
The quick and affordable solution is to put fluorescent or LED strips or tubes. LEDs would be the preferred choice as it only uses 30% less energy than the fluorescent light fixtures. Not only will they last longer, but they are also more environmentally friendly. If you also like, you can install motion-sensored lights so you do not need to look for the switch every time you pass by the garage at night. It will also help if you will install outside the garage where it gets especially dark.
Another fix that saves you money during the day is maximizing the natural light. By having big windows, not only will the room be bright, but they also give an illusion of having a spacious and airy room, which increases productivity and lightens your mood.