O

ur wants and expectations increase with time, making our homes appear smaller and smaller. We thus believe creating a new place on our property is necessary. Why not, if you have additional free space available. Consider how the garage can be one of the house aspects potential purchasers would certainly seek for if you decide to sell the property. Regardless, investing in a new garage is a wise move.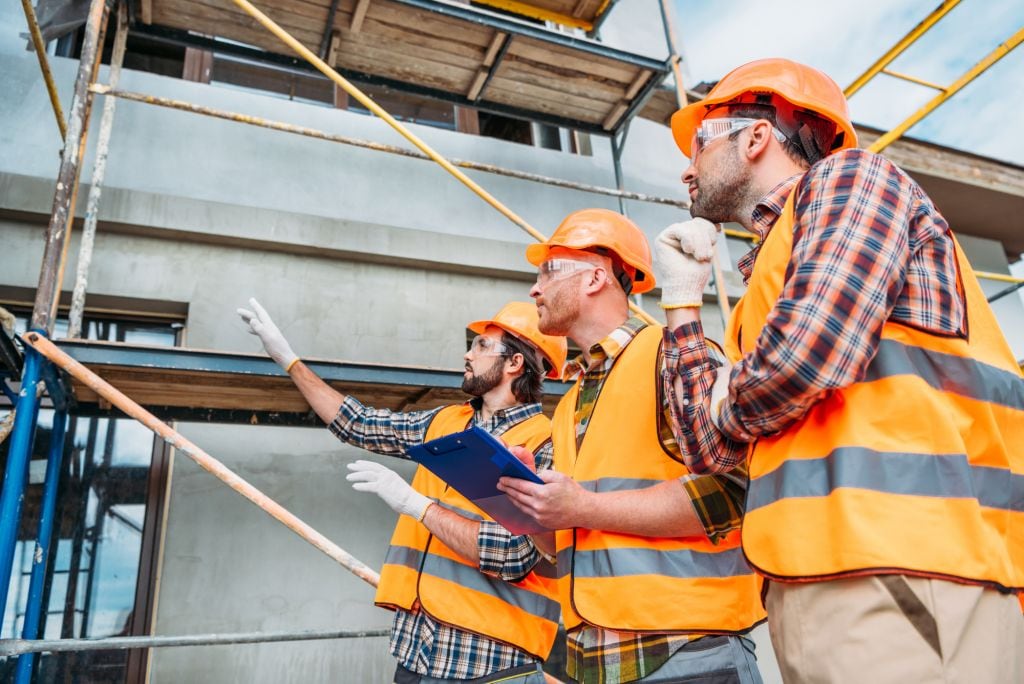 That being said, you should be able to briefly summarize even the most fundamental initial factors before you get going. Emphasis should be placed on critical planning. It takes work to construct a new garage. You must spend and invest money, time, effort, and everything else. In order to ensure safety and effective management of your money and property, hire specialists before you begin the significant home renovation.
Verify the applicable zoning regulations
Any structure you construct from scratch needs a permit. It is not like a basic remodeling where the base is already in place, and you only need to make a few minor adjustments. Secure the necessary permits by going to the planning department in your community. Zoning permission, a garage plan review, and other conditions would be necessary. Plan early so you don't fall behind your estimated timetable for finishing the construction of your new garage because this procedure might take several weeks.
What should your new garage be used for?
Be certain of the purpose you intend for your garage. How many automobiles are we talking about, and how big are these cars, if you wish to park them there? These straightforward inquiries are important since you will need to arrange the garage's overhead space, entryways, and construction materials.
Do you need your garage to serve as more than just a place to park your car? For example, do you also need it to be a place to store things, conduct repairs, have a home gym, or do other tasks? When creating a practical layout for your garage, you will take all of them into account. It is critical to specify your garage layout since every square foot is precious.
Garage's general layout and design
If you're planning to add on to your house, the design might come to mind before the use it will serve. What should the garage look like—attached or detached, simple and practical, or elaborately designed? Should the area be designed with only the absolute minimum requirements or outfitted with cutting-edge technology, contemporary tools, and equipment? In order to create a seamless appearance, you should essentially complement your property's current architecture and style.
Storage solutions for the garage
Apart from being a one-size-fits-all space, a functional garage is one that is kept neat and organized despite having a lot of items stored inside. Yes, we are aware that you want to make the most of every square inch of your space. Accordingly, you want everything in the garage to be as useful as possible. Another piece of advice we can provide is to add wall or ceiling shelves or overhead garage storage racks to make the most of your space. These areas of the garage are frequently left vacant. Therefore, these kinds of storage systems will be your best choice if you want to free up important floor space.
Everyone's dream garage is clean and well-organized. And adding overhead storage is the ideal way to make this happen. By making the most of the ceiling space, you can free up more floor space for the essential tasks carried out in the garage and for storing larger goods like your cars or workbenches. We cannot stress enough how valuable overhead garage storage racks are for putting seasonal goods, workshop supplies, and other items that don't belong anywhere else in the house in your garage.
Because of its top-notch construction, this Classic Overhead Garage Storage uses a ceiling-type installation with a safe and substantial loading capacity. 400–600 lbs are the maximum weight it can support. The grid design and frame are joined by welding, and the material used is heavy-cold rolled steel, which enables a durable and stable design. Furthermore, Fleximounts offers thicker screws in comparison to other manufacturers that also supply overhead garage storage. The Fleximounts screws are also put through rigorous testing.
This garage storage's height may be adjusted from a drop-down ceiling of 22" to 40". It is ideal for adjusting the height so that it is the right fit for you and your garage space. It can also be used to secure solid concrete ceilings or ceiling studs.
Assembly is made simpler by the integrated grid design. You may benefit from maximizing your overhead garage storage by putting your belongings off the garage floor and safeguarding them from potential flood damage. In addition, it will help keep rats and insects out of your garage and make it look clean.
You don't need to be an expert in construction to install the overhead garage storage racks. The racks are easy to put together, even for beginners. The package contains all the installation instructions you'll ever need.
With all the necessary hardware and instructions included, you have everything you need in one tidy box. An installation template is also provided to assist you in formulating a plan for organizing your belongings as effectively as possible. Without breaking a sweat, you'll be able to organize your garage with the help of these tips and techniques.
Inside the single box, you will find the following: the shelves, rack installation manual, three bags of screws–wood screws, installation screws and bolts, and cement installation.
However, you need to provide the tools you will use to assemble and install the Fleximounts GR Series Classic Overhead Garage Storage Rack. You do not have to worry if you should visit the nearest hardware store because the tools are simple, and they are the first ones you will need to buy when you are first building your toolboxes, such as marker, drill, drill bit, ½ socket, ½ wrench, stud finder, and tape measure.