W

e are counting the days till spring. And for the cyclists out there, whether seasoned or newbies, they are marking off their calendars till they pull the bike out of the garage. Who wouldn't love to pedal in during the perfect weather and magnificent views of spring blooms?
The winter has gotten us either neglecting our bikes or constantly doing maintenance checkups. But one thing in common would be, thinking and contemplating on our next bike purchase. Yes, we love our good ol' bike. It has served us well and it is a witness of our fun rides. But also, a part of us has long been wanting to upgrade our unit. Or for those who want to embark on this hobby who has only been borrowing from friends or family, this could be the perfect time to buy your own bicycle. But hold your purses, here is a guide to assist you in finding your perfect pair.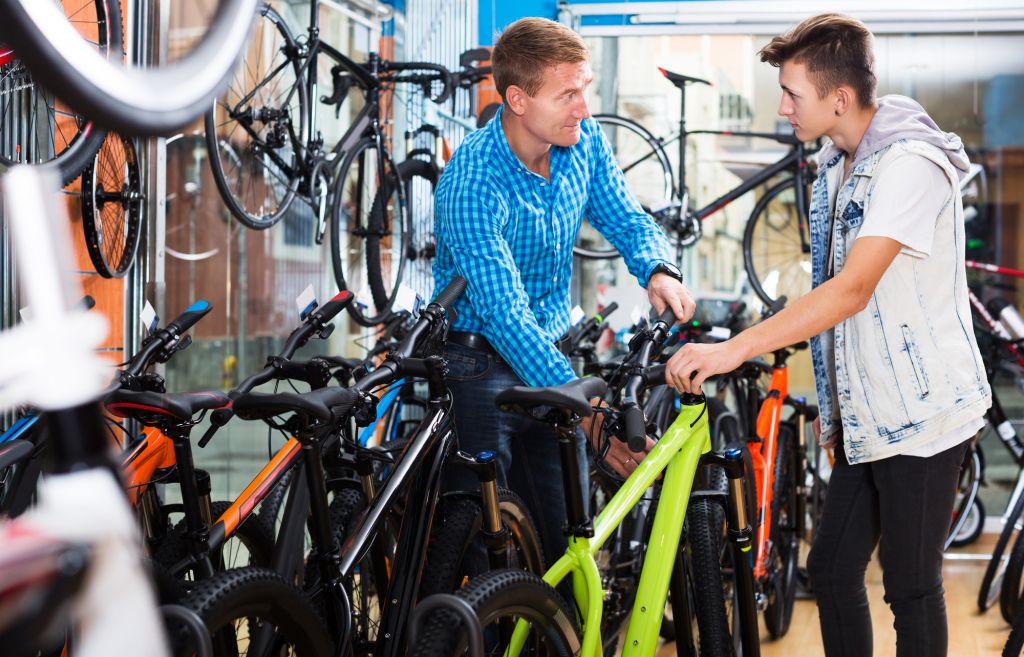 What kind of bike suits you
First and foremost, you have to identify what kind of bike you should purchase. Many factors should be considered. On what occasions will you be using it? Will you be riding it to work or for running errands or for long trips on weekends or for racing or triathlon or casual rides with family and friends? After determining the use, you will also zero in the frequency and duration of your rides. You may be tempted to buy one that you like by the way it looks, but that should only be secondary.
Then, upon determining your choice, you should also test ride the bike to see if it fits you well and feels comfortable when sitting on the saddle. Ill-fitting bikes will only dampen your spirit. Instead of enjoying the ride (and well, getting your money's worth), you will be sidetracked with the discomfort and possible injuries that you might get. Also, get a bike according to the size or your height. Remember that you will be cycling in a sitting position and it is important that your legs can stretch to avoid hurting your knees and overstraining your muscles.
Buy from a trusted bike shop
If there is a tip that counters all scams, that is to buy from a reputable bike shop. Read tons of reviews before going to a store. Whether it be an online store or a physical store, always background check. While it is convenient to just buy online with just a few clicks, nothing beats interacting with the bike shop staff. They will be able to give you additional knowledge, which you do not know of yet. They will be able to guide you in choosing the bike that suits you best. Moreover, riding a new bike requires a lot of adjustments, which they would gladly help you with.
Set a budget
If your budget is unlimited, then go ahead and purchase that dream bike of yours. However, realistically, our wallets can only afford a certain amount. When asking for bike recommendations from a staff, always mention your budget alongside your specifications and needs. A good bike may cost you a few hundred dollars. A good bike means there is the right mix of components such as fit, function, comfort, durability, looks, and more. A few hundred dollars may be a little over the budget and may get you to think that you are overspending. However, if you are a cyclist who often goes out for a ride, then the money is well spent. It is economically better to buy one that is slightly more expensive than buying a cheap one that will rake you money in the long run because you need to have it serviced often.
Don't overlook a good bike rack
Buying a bike without a bike rack is like buying a car without a parking space. No matter how expensive your bike is or how pretty it looks, it may age faster and be prone to scratches if not stored properly.
We Recommend: Fleximounts BR1 Hanger Wall Mounted Bike Rack
Optimize the garage storage by utilizing the Fleximounts BR1 Wall Mount Bike Rack. Storing your bikes in a vertical position frees up valuable floor space, which you can practically use for your cars or other storage needs. Aside from that, it also provides easy access to mount and dismount each bike. Thus, you can save your energy for the cycling activity of the day!
The wall mount bike rack uses only high-quality materials--powder-coated, cold-rolled steel--to ensure durability, rust-resistance, chipping, and cracking. The rack has options to carry one bike, four bikes, or six bikes. The six-bike stand can hold up to 300 lbs or 136 kg. They are heavy-duty and long-lasting that can withstand years, and are dependable for load-bearing performance. It is perfect for cyclists who will take this lifestyle for a very long time. And of course, as you venture into cycling, a high chance would be to buy more bicycles that fit a particular activity. So this could mean the need for more storage space and durable storage racks.
The J-shaped hooks are easy to use as they fit perfectly to the curvature of your bike hubs, thus, providing a firm grip to secure the bicycles in their proper position. You need not worry about the hooks coming off the hanging bikes because each hook is mounted securely. And the good thing also is that the premium bike hooks are wrapped with thick sponge foam tubing, which prevents aging and cracking and offers better protection for your bike's wheels, hubs, and spokes.
The hooks can easily be re-positioned anywhere on the rack to suit different bicycle sizes as storage needs change. The bike wall mount hanger fits most bicycles (within 2.56-in range in diameter), including mountain bikes, road bikes, and kids bikes. But this excludes wide-tire bikes.
Easy Installation
You don't need to be a pro to install the bike mount rack. The easy-to-follow step-by-step guide is made doable for novices out there.
1. Make a horizontal line and mark the mounting holes. Then drill holes and install the wall plates with tapping screws.
2. Pass the bike rod through the left wall plate.
3. Insert hooks from the right end of the bike rod in order.
4. Fix the left end of the rod with two screws. Then plug in the right end of the rod.