A

n avid cyclist or a newbie hobbyist? Whatever it is, venturing into cycling is a positive welcome to your lifestyle. Cycling is an activity wherein your whole body is involved, and therefore, it brings more benefits to your overall health and wellness.
The first thing that we purchased when we wanted to learn how to ride a bike is of course the unit itself. Then, later on, we started investing in clothing, bike accessories such as lights, water bottles, gloves, and more. However, we always tend to forget the proper bike racks. We see purchasing bike racks as something not essential or even more expensive. And that is one myth that needs to be debunked. Part of taking care of our bicycles is knowing how to properly store them, aside from the constant checkups and cleaning. As a matter of fact, it is much cheaper to maintain a bike when it is properly stored.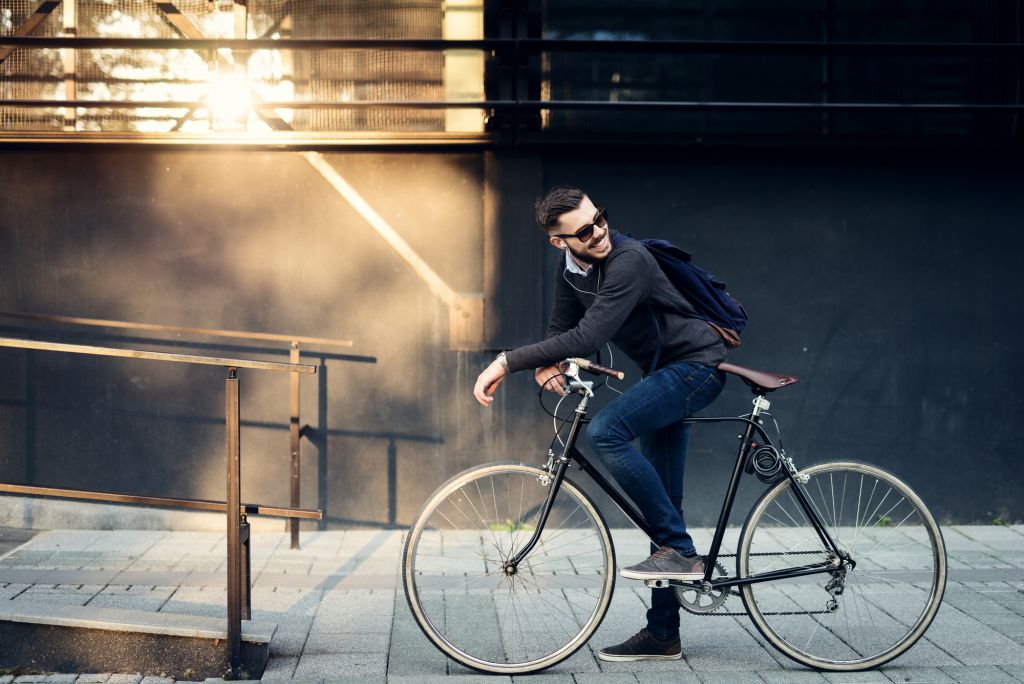 Black Friday Deals
If you are thinking of purchasing sturdy bike racks, but still find them on the more expensive side, why not take advantage of the Black Friday Sale.
At Fleximounts, you can enjoy a discount of 10% for purchases over $300. All items including those on sales like the wall-mounted bike rack and bike hitch rack are also eligible for the discount. Moreover, if you have additional discount coupons, you can still avail of the promo in conjunction with the discount.
With these overflowing discounts, second-guessing yourself will be impractical at the moment. Remember that the investment is undoubtedly practical and logical especially if you are taking cycling as a long-time activity, or if you want to push it top a notch, say participating in triathlons, then you can save money in the long run.
Read on below for the bicycle accessories that you should look into.
Wall Mount Bike Rack
There are things to consider when storing bikes. One of which is the temperature of the room. It needs to be consistent with the outside temperature to avoid moisture building. Another thing to avoid is not to have the bike's tires rest flat on a bare concrete floor for a long time. The bike's tires will dry-rot and age prematurely because of the moisture that the concrete floor will draw out from the tires' rubber. The solution for that if standing upright on the garage floor is the only way you can store your bike is to put wood, carpet, rug, or rubber mat.
Generally speaking, bikes stacked horizontally on the floor is not a really good way to store them. That is especially concerning if you have more than one bike in your arsenal, as the needed floor space is more significant than expected. They will most likely lean on another bike as most hoops only support the front tire, which can scratch your bikes in this position. Pulling out a unit among the bikes stacked together when you need to use one would be more challenging than lifting the others.
A good suggestion or alternative to these storage woes would be to mount them to the wall or ceiling. It is much cheaper to buy the proper bike rack than to spend on bike repairs. But a word of caution for the renters, better inform or ask permission from the landlord to drill holes on the walls or ceilings.
Fleximounts Wall Mount Bike Rack BR1
Priced at $49.99 to $59.99
The additional discount you can enjoy: Use SALE15 to get $15 off
Optimize the garage storage by utilizing the Fleximounts BR1 Wall Mount Bike Rack. Storing your bikes in a vertical position frees up valuable floor space, which you can practically use for your cars or other storage needs. Aside from that, it also provides easy access to mount and dismount each bike. Thus, you can save your energy for the cycling activity of the day!
The wall mount bike rack uses only high-quality materials--powder-coated, cold-rolled steel--to ensure durability, rust-resistance, chipping, and cracking. The rack has options to carry one bike, four bikes, or six bikes. The six-bike stand can hold up to 300 lbs or 136 kg. They are heavy-duty and long-lasting that can withstand years, and are dependable for load-bearing performance. It is perfect for cyclists who will take this lifestyle for a very long time. And of course, as you venture into cycling, a high chance would be to buy more bicycles that fit a particular activity. So this could mean the need for more storage space and durable storage racks.
The J-shaped hooks are easy to use as they fit perfectly to the curvature of your bike hubs, thus, providing a firm grip to secure the bicycles in their proper position. You need not worry about the hooks coming off the hanging bikes because each hook is mounted securely. And the good thing also is that the premium bike hooks are wrapped with thick sponge foam tubing, which prevents aging and cracking and offers better protection for your bike's wheels, hubs, and spokes.
The hooks can easily be re-positioned anywhere on the rack to suit different bicycle sizes as storage needs change. The bike wall mount hanger fits most bicycles (within 2.56-in range in diameter), including mountain bikes, road bikes, and kids bikes. But this excludes wide-tire bikes.
Easy Installation
You don't need to be a pro to install the bike mount rack. The easy-to-follow step-by-step guide is made doable for novices out there.
1. Make a horizontal line and mark the mounting holes. Then drill holes and install the wall plates with tapping screws.
2. Pass the bike rod through the left wall plate.
3. Insert hooks from the right end of the bike rod in order.
4. Fix the left end of the rod with two screws. Then plug in the right end of the rod.
Foldable Bike Hitch Rack
Out-of-town trips are more enjoyable when you can also bring your bicycles with you. Imagine a change of scenery from your usual metro, high-rise buildings, and car traffic.
But the main concern is how to transport the bike to the destination. Unless you own a foldable bike or a pickup truck, it would not be a problem at all. However, subjecting your bicycle units by laying them out flat on the floor poses a danger to your bikes, especially if the road you will be traversing is rough. And if you are a family or a group of friends traveling, then the space wouldn't be enough.
Investing in a sturdy and convenient bike hitch rack is the most plausible remedy that you can bank on. Now, transporting the bicycles would not be much of a hassle.
Fleximounts Bike Hitch Rack Foldable BHR4
Priced at $129.99
Additional discount you can enjoy: Use SALE15 to get $15 off
The Fleximounts Bike Hitch Rack Foldable BHR4 is as durable as you want it to be. It is made of a cold-roll steel structure with a protective powder paint finish. It has anti-wobble knobs to strengthen the connection between the mainmast and folding arms. It assures you that the build will securely fix the bike rack in place, which would be our biggest worry when on the road. Frequent glances at the back of our car would be lessened with this rack as you will be at ease with its performance.
The foldable bike hitch rack features a tiltable mainmast. The rack's body can swing up, down, forward, and backward, allowing more accessible bikes' lifting. The rack pops back to its original position with the anti-wobble knob.
Moreover, its foldable arms are easy to move. So, when the rack is not in use, you can easily fold it back to safekeeping. The foldable arms won't also get in the way, even if installed in your vehicle.
The Fleximounts Bike Hitch Rack Foldable BHR4 is compatible with different sizes of bikes, which is perfect for group outings and if you own multiple types of bicycles. The rack has adjustable straps that can hold up to four bikes, and it can carry a weight of up to 165 lbs.