W

e all have our dream garages.
Maybe some of us are car enthusiasts who fancy a sparkling garage with sports cars lined one after another. Maybe there are many of us who want a high-tech garage with two levels of car parking that automatically moves the car out and everything in the garage is robotic or voice-powered. Maybe some just want a spacious garage enough to host intimate events, build one's fitness, convert an area into a workshop, and have it for other purposes.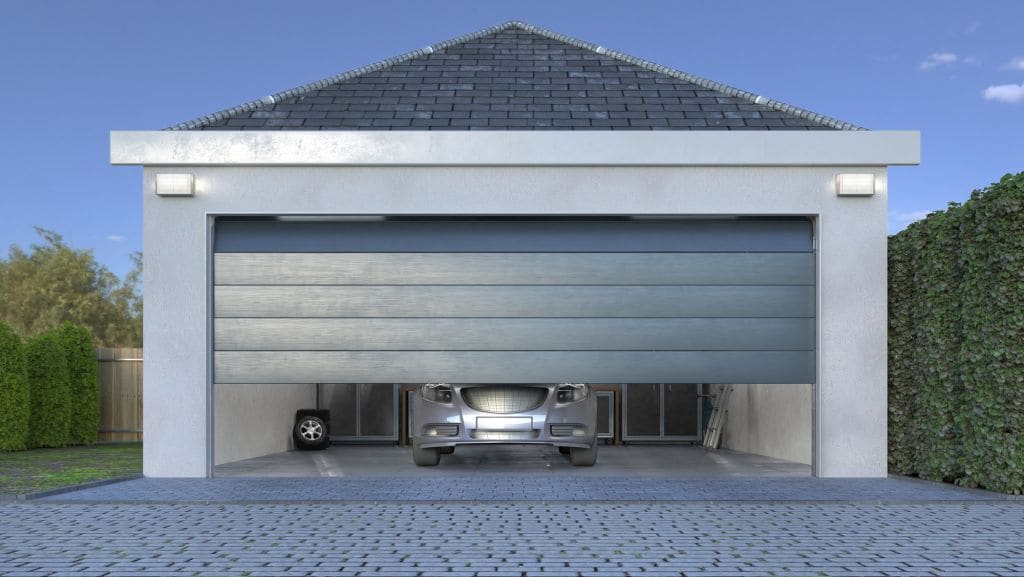 We also envision our garages to be safe for both the little kids and pets. We want it to be clean and clutter-free. We want it to be easy to stay neat and organized. We want to maximize the storage space. We want it to be free of smell and to be able to control the temperature inside. We want our garage to not have pests, cracks, holes, and chipping paint.
Much like how we dream our houses to be, we also have an ideal picture of how we want our garage to look like.
The key here is not to really renovate the space or to make it bigger. We do not need to spend thousands of bucks just to have our dream garage or a garage space that's safe for pets and children. The key here is maximizing what we could currently work with.
For instance, we want space for other activities inside the garage but we also want it to be primarily used for storage. When we do our activities, all we have to do is to be able to move around the floor. We won't be able to do this if the garage is loaded with different gears and equipment on the floor. We want to free up the space there by maximizing the walls and the ceiling as storage areas.
Another case is that we want our garage to be safe for children and pets. Since we have to put away sharp tools and harmful chemicals in a place where they won't be able to reach it, we again need to install smart storage solutions such as overhead storage racks and wall shelves. In this way, the little ones and our furry pets won't set the garage on fire or accidentally drink a harmful chemical, etc.
One of the main problems that homeowners encounter about the garage as well is that they are unable to maintain its orderliness when it's cleaned. After a month, it's back to the usual cluttered garage that they can't find the energy anymore to clean again. Using the right storage units is again the solution to ensure that the belongings in the garage stay organized. It's much easier to grab what you need without messing things up when you have the proper storage units in place.
Here is a list of some products you can use to have a clean, clutter-free spacious garage that you can use for small events and other purposes.
GR48F BASIC 4′ X 8′ OVERHEAD GARAGE STORAGE RACK
The weight capacity of this product totals to 600 pounds and it is 4' x 8' in size. The height can be adjusted from 22 to 40 inches. It is made of cold-roll steel and is guaranteed to be strong and sturdy where you could load 3/8" plywood or even thicker. You may customize the color of your wooden desks or even use old wooden boards.
This product has multiple dedicated embedded mounting points that will ensure the security of your products. Like other items in this list, it makes use of ceiling space which is a perfect storage solution for seasonal and unused items that are kept in your garage.
WS14B ADJUSTABLE 3-TIER WALL SHELVING
FlexiMounts also has wall storage options that feature up to three levels of shelves including the WS14B. The company boasts a patent design in structure where you don't need any tools to adjust the product. The weight capacity of this wall shelf is 300 to 450 pounds in total. You may adjust the height of each level according to your actual needs. It comes in two sizes that you can choose from: 1'x3' and 1'x4.' It is made of powder-coated steel that is guaranteed to be of high quality. Like the other products, even though this is in three shelves, it can also be easily installed by one person. It is also compatible for use in wood studs or a concrete wall.
WRC24B CORNER 2-PACK 2′ X 4′ WALL SHELVING
For small garages, you can opt for a smaller storage unit such as the WRC24B. This wall shelving will make use of corner space that can guarantee to optimize all vacant spaces in your garage. It can be used as a corner shelf or a 2-pack shelf. Like the other wall shelves and overhead storage racks from FlexiMounts, this item also features an integrated grid design. It's easy to install by one person because the package comes with all the necessary hardware. An installation template will also help locate where to mount the holes. You may install it in wood studs or a concrete wall. For additional storage, this is compatible with FlexiMounts GRH2/GRH2B and hooks GRH1/GRH1B.
You will also need a storage solution for your bikes and other athletic gear. This accessory is made of cold-roll steel and has a weight capacity of 165 pounds. Its arms can be folded when not in use and won't get in the way even if you install them in your vehicle. It has adjustable and flexible straps that could hold up to four bikes of different frame sizes. Its tiltable mainmast can lift bikes easily, swinging it up, down, forward, and backward. These movements make it easier to lift the bikes. Then, the rack can just return to its original position, thanks to the anti-wobble knob. Its maximum weight capacity is 165 pounds and its steel structure is durable, of high quality, and protected with a powder paint finish. With this accessory, there's no need to worry if the rack is firmly secured in its position.