T

here are many things you can do this spring season. For one, you don't have to stay indoors all the time since many people are already vaccinated. The Winter season is already over and the chunks of snow that once filled up the streets are already gone. You are free to frolic around (but still mindful of following some health protocols) and wander outside, enjoy life, and take a breath of fresh air.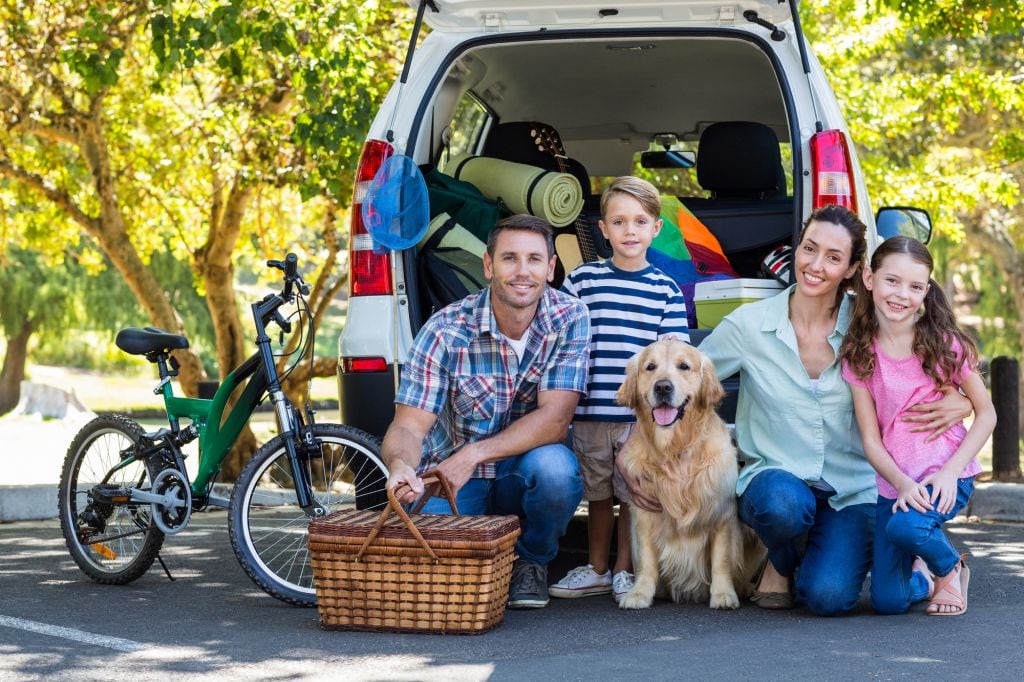 If you're into sports, you may play tennis at the public park. You may go to a golf course near you and have a chill match with your best buds. If you love cycling, you can go to the best cycling spots and enjoy chill rides with your family and friends. If you like to jog or run, you may go farther than the park near your neighborhood. Or you may hit a school field to play a heated match of football. Or you may want to go rowing in a lake that's half an hour away from you.
If you're into cooking and hosting friends, you may invite them over to a garden party. You may prepare tables and chairs for everyone or even set up a picnic-style kind of get-together. Or you may ask the whole group to meet up at the park and have a picnic there.
If you're into camping, there are many camping spots that have opened where you can bring the whole family to enjoy a bonfire night while grilling s'mores.
If you're not up to going outdoors, there are tons of things you can do at home as well. You can finally tend to your garden plants again. Mow your lawn. Prune your plants. Grow some new herbs and flowers. You may do some woodwork in your garage and really go deep into making wooden tables and chairs. You may be into fitness so you can roll up your garage door and workout in your garage while allowing the sunlight to enter. You may be into arts and crafts so you can start crochet projects or do some cross-stitching. You may paint the flowers coming to full bloom outside.
If you need some extra cash, why not clean your house and tidy up your garage so that you can host a yard sale and get some money rolling? You can also start a business venture and cook up business ideas in your garage.
There are tons of things you can do this spring season, and if you noticed, everything we listed above, involves cleaning and organizing your garage. You would need a place to store your sports gear and equipment. You would need an extended venue for your garden party. You need a space for your many hobbies at home. You need to sell some of your old stuff for extra cash. All these can be made easier when your garage is neat, tidy, and organized. You can achieve this by installing smart storage solutions such as overhead storage racks and wall shelves from FlexiMounts. We listed down some of our recommendations from the brand.
ADJUSTABLE 3-TIER WALL SHELVING
Price: $89.99 – $99.99
If you want multiple storage compartments for your small garage, FlexiMounts has a wall storage option that features up to three levels of shelves. The brand boasts of a patent structure design where you don't need any tools to adjust the product. The weight capacity of this wall shelf is 300 to 450 pounds in total. You may adjust the height of each level according to your actual needs. It comes in two sizes that you can choose from: 1'x3' and 1'x4.' It is made of powder-coated steel that is guaranteed to be of high quality. Like the other products, even though this is on three shelves, it can also be easily installed by one person. It is also compatible with use in wood studs or a concrete wall.
$139.99 – $449.98
If you need vertical support and longer ceiling brackets, this is the product that you are looking for. It will prevent the shelf from falling from the ceiling because it is secured to the wall. Its weight capacity is 400 to 600 pounds and the height can be adjusted from 22 to 40 inches. It is made of cold-roll steel that is guaranteed to be of high quality after undergoing rigid tests. This is also waterproof and could avoid getting your belongings damaged by water. It could store seasonal items such as athletic gear you only use for winter or for summer. This comes with an integrated grid design that makes it stand out from others available in the market. This comes in black and white and you may choose from different storage spaces: 4' x 8', 4' x 6', 3' x 8', 3' x 6', and 2' x 8'.
CORNER 2-PACK 2′ X 4′ WALL SHELVING
Price: $179.99
Another wall shelving product that is perfect for a garage with limited space is this one. This wall shelving will make use of corner space that can guarantee to optimize all vacant spaces in your garage. It can be used as a corner shelf or a 2-pack shelf. Like the other wall shelves and overhead storage racks from FlexiMounts, this item also features an integrated grid design. It's easy to install by one person because the package comes with all the necessary hardware. An installation template will also help locate where to mount the holes. You may install it in wood studs or a concrete wall. For additional storage, this is compatible with FlexiMounts GRH2/GRH2B and hooks GRH1/GRH1B.
HOOKS 4′ X 8′ OVERHEAD GARAGE STORAGE RACK
$259.99
This wouldn't be an Amazon Best Selling product if customers do not love it. It can carry up to 600 pounds of weight and is 4' x 8' in size. Its height can be adjusted from 22 to 40 inches and it is made of cold-roll steel. Like the other products, this comes with a Step-By-Step instruction and installation template so don't worry too much about the installation process. It is also waterproof like the other products which makes it a great storage option for seasonal items that you don't use that much. This will arrive in one box including accessories you may attach to it. You could attach four pieces of flat hooks or the GRH1 or two pieces of utility hooks (also included) or the GRH3. The aforementioned hooks will extend the storage capacity of your storage rack.