A garage is a hodge-podge of countless things that may have accumulated through years of usage. Neglecting to arrange and do the need maintenance for your garage can provide more problems in the future rather than the ease that it should have provided you. Each day, your garage is accessed many on occasions. It is a functional and essential component of any house. It does beg the question, why the garage is frequently ignored when it concerns to house enhancement? There are a number of tell-tale warning signs that you must notice and solve to keep your garage in great condition.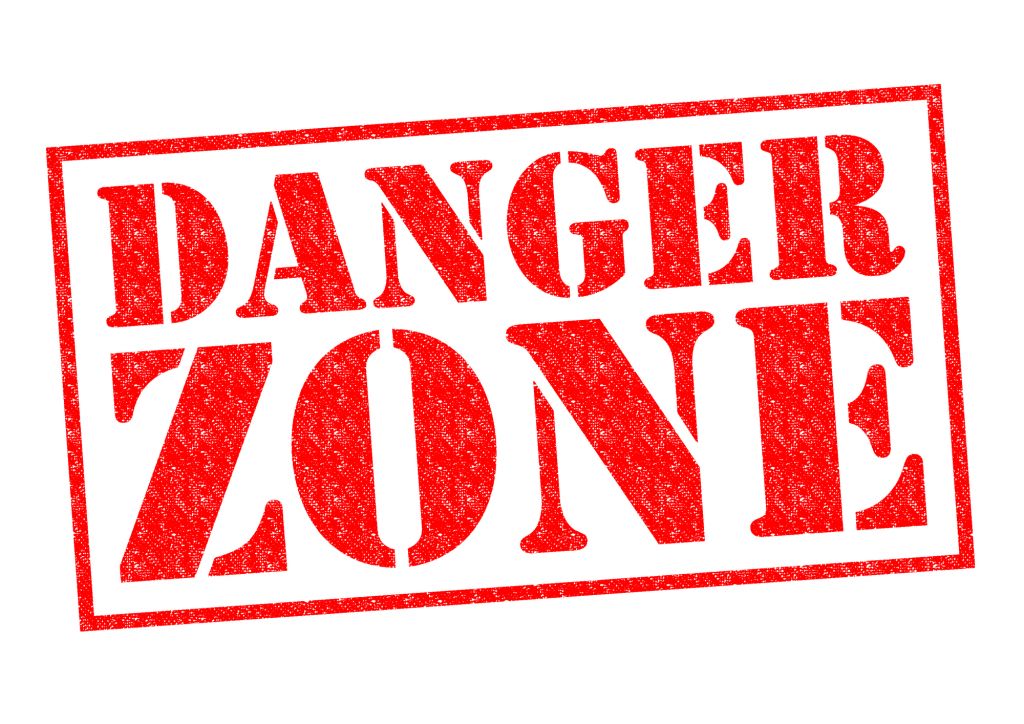 The Lights are Busted or No Light is Coming In
Having a great lighting inside your garage is necessary. When you garage does not have the proper illumination, it can be hard to do your tasks and move around the area. Having less light can also have a detrimental effect on your eyes as it causes them to work harder so you can see much better. To mitigate the lack of lighting, you can use an LED light bulb as it provides more light inside your garage. Just make sure to hide the wiring to give your garage a more streamlined look. If you need more light, adding more windows and skylights can make your garage look brighter. Avoid using candles inside the garage as it could cause fires when you least need it too
You Cannot Park Inside
The garage is meant for your vehicles, not junks. When your garage cannot accommodate your car, you need to think long and hard of the things that you need to let go of. Remember, the garage is meant to protect your vehicles. If you do not use it for its purpose, your automobile can suffer from a myriad of problems like: · Our flying feathered friends can ruin the look of your car when they drop their wastes and other debris on your car. · A windy day can be truly detrimental to your car because of all the things flying all around the neighborhood. · A nearby tree's branches and more can be dangerous. You can take these measures to help you with decluttering inside to park your car. · Remove all of the unnecessary things you have inside your garage. · Utilize smart storage solutions from FlexiMounts like the GL44B 4′ X 4′ OVERHEAD GARAGE STORAGE LIFT AND THE GR48-H 4′ X 8′ OVERHEAD GARAGE STORAGE RACK (WITH HOOKS) · Never let junk accumulate inside the garage. As much as possible, discard or donate the things that could end up in your garage.
You Do Not Care About The Looks
While it may seem superficial, the way your garage looks makes you want to utilize your garage more. The garage's usability can also take a hit if you just treat it like a junkyard. In addition, the safety of your garage can be compromised if you do not bother about the exposed wires and wall cracks all around it. You can have a gorgeous garage by making sure that every part of your garage is in a great condition. The walls are not used to its full potential Your walls can be used in more ways than one. By keeping it bare, you are missing out on the chance of having a useful storage added inside your garage. But how can you use the garage to its full potential? With the help of FlexiMounts, it is easy as 1-2-3! The WR26 2-PACK 2′ X 6′ WALL MOUNTED SHELVING. This wall-mounted shelving will give you a breezy installation. Everything that you need is included when you purchase the WR26 2-PACK 2′ X 6′ WALL MOUNTED SHELVING. It also provides a sturdier frame that would help you achieve a stable storage solution for your garage needs. You can also create a board panel where you can install hooks where you can hang all of your garage equipment.
Danger is always looming around you
Look around your garage. Do you think that your garage is a safe place for everyone in your garage? You can take the extra step and hire a garage specialist to examine it and tell you what are the hazards that are lurking around your garage. There could be wires that might need some upkeep as it can electrocute unwitting family members. The scattered garage equipment can also cause other people to trip over it and cut themselves when these accidents happen.
Insufficient Air Flow
An insufficient air flow can cause more problems than one. But why does a garage need proper ventilation? When the air cannot circulate around the room, the dust and dirt can accumulate inside and add to the mess that your garage is already in. Another thing that an insufficient air flow can cause is that you can have a sweltering garage come summertime. In the cold, wintry nights, it could cause your garage to consume more electricity.
You Cannot Find What You Need Inside
Your garage is a hot mess when the big and small things inside are all a jumbled mess. It can be a headache to find what you may need if you let your garage go into a state of disarray Locating items in a cluttered garage requires more than maneuvering through the mess. You'll frequently have to relocate stuff in order to access the goods you've discovered, adding to your time lost. Placing the unsuitable goods in the garage is among the reasons you can lose valuable storage space and ruin your valuable objects.
Final Thoughts
Having a garage can both be a blessing and a curse. When it borders on the curse line, you need to step up your game to keep these dangers out of your garage. With FlexiMounts, you can keep a pristine garage through the help of our amazing garage storage solutions. For less than $250, your garage will be safe, neat, and a place where your car can ultimately park in the end.