B

efore all of the global health concerns transpired, bar-hopping was the favored way to socialize, have fun, and relaxing after a tight work week. Bars provide comfort for lonely souls as well as the people who just want to let loose and drink their emotions.
But with what is happening now, the best course of action is to stay at the comforts and safety of our homes and pray that these all go away for good. The sooner, the better right?
Most people are now missing their favorite bar-hopping activity but there is definitely a way to bring this place closer to your homes. By building your own personal bar, there is no need to venture outside and endanger your health. This now begs the question, how can you create your own bar for you and your guests' pleasure? Here are the ways to have your bar and drink in it too!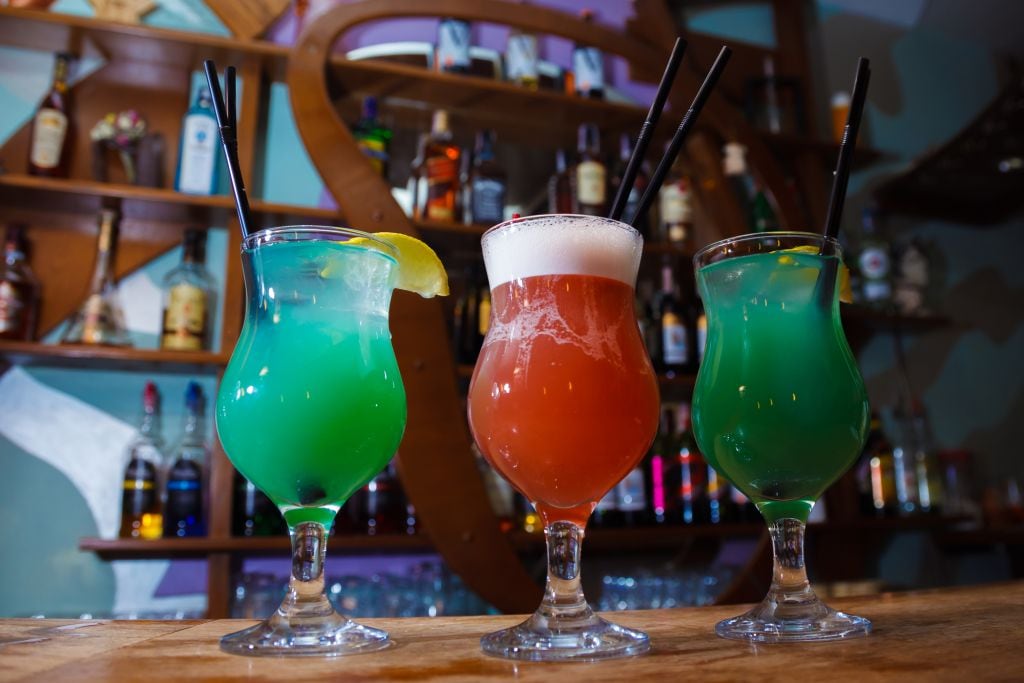 Set A Theme
The theme is always an important aspect of the bar. To have an aesthetically pleasing one, you need to have a strong vision of what you want to achieve now and in the future years to come. One way to select a theme is through discovering you as a whole person.
You can set this up in four ways: wants, needs, maybes, and non-negotiables. For the wants, anything goes! If you would love to put a giant stuffed toy in the middle of your bar, feel free to do so. On the other hand, needs are meant for the things that are essential for putting up a personal bar. Think shot glasses and coasters. One thing you can change up from the needs is the overall designs of the things you will use inside this area. Maybes are the stuff that you could probably live without inside the bar. Let us circle back to the giant stuffed toy. Maybe you could think about it more and realize that it can take up too much space in an already limited room. And finally, the non-negotiables. This is where you cannot make no adjustments because these are the things that would make the area personally yours. It could include anything that you envision your dream bar to possess.
To make this step easier for you, have a checklist so you would get a consolidated vision that is needed for this area that you have been meaning to transform.
Choose the perfect libations
This can be a hard step but it could be easily mitigated by knowing what your family and friends prefer. If there are hard drinkers within, you can store their favorite heavy liquor for nights that need a little bit more booze.
Those who prefer cocktails are also in for a treat because a bar is not complete without mixing these delightful and refreshing concoctions. You can have a heavy-duty fridge working inside your home to store some of the drinks as well as carry some ice. For the items that do not need refrigeration, simply place them somewhere cool, dry, and out of the sunlight.
Lights can Set The Mood
Having one overhead lighting can truly break your personal bar. It casts unsightly shadows on every guests' face and could even be hurtful to the eyes. To mitigate this problem, install ambient lighting to the place for a soft-focused illumination that showcases the best assets.
You can even go out of your way and have neon signs that feature your favorite words or quotes to live by. Just ensure that the lights that you choose will match the theme of the area.
Renovate the Interiors
This part could include making sure that the ground is even to lessen accidents. Covering the cracks and gaps that may have formed way back in the day is also another step. You have to make sure that this area is conducive for human enjoyment and socialization too.
FlexiMounts Garage Solutions for the Bar
Your bar could look messy in an instant if you do not use the best storage solutions. Luckily, you can hit two birds with one stone with FlexiMounts! Your bar materials inside the garage would find their right storage match with our wide array of solutions for those who want a sleeker look.
This apparently straightforward overhead storage from FlexiMounts may be just what you've been looking for to create a beautiful as well as sleek garage bar. Built with a durable metal material through professional metalworking techniques, customers could be assured knowing they will possess a robust and reliable storage racking which could take each and every hefty item that one wishes to keep in a tidy manner. No need to become concerned about not possessing or buying sufficient fasteners or using weaker ones since FlexiMounts provides the strongest fastener that customers could utilize to attach the CLASSIC 4′ X 8′ OVERHEAD GARAGE STORAGE RACK (WITH HOOKS) GR48-H.
Owning a mixing table is also a great addition to the garage bar. Whoever thinks one has to use a drab table to be mix drinks is missing out! Customers may tailor the DURABLE WORKBENCH WITH BUILT-IN DRAWER WB201 by FlexiMounts to personal specifications, including the dimensions, shade, and configuration of the drawers and shelves. Because FlexiMounts' own is far superior to conventional tables. We believe in the saying that the extra room you have, the greater enjoyment users will have. Providing an alternative to surplus and substandard tables, FlexiMounts spent the effort necessary to design the ideal table set for each and every particular bar!
If you beautifully display your bar drinks, a FlexiMounts wall shelf is a great solution for this concern. The ADJUSTABLE 3-TIER WALL SHELVING WS14B/WS13B gives each customer more space to accommodate their bar needs. It could be installed by one or two persons and you would never see them break a sweat because it is that easy. It is easily adjustable so that you could fit things on it perfectly without encountering any trouble.
Final Thoughts
Before all of the global health concerns transpired, bar-hopping was the favored way to socialize, have fun, and relaxing after a tight work week. But now, you can have it in the comforts of your own home thanks to these tips that will guarantee a good time for everyone involved!