Y

our storage systems in the garage can make or break the overall functionality of your space. As the garage is also a storage area in your property, among other functions it serves, it is in your best interest to invest in storage systems. The ones that are long-lasting, durable, and could carry loads of weight while keeping your garage tidy and organized.
A wide array of storage systems are available in the market, ranging from cabinets to slat walls and other kinds. What we recommend, though, is to use storage systems that are installed off the floor. As every square foot is valuable in the garage to serve as a parking space, workshop area, and other miscellaneous activities, it would be most practical to utilize the ceiling and walls as venues to store your items. Thus, maximize your garage by installing wall-mounted shelves, overhead garage storage racks, and even using workbenches that can serve as storage.
And as a practical garage owner, you would only want to purchase storage systems that are tried and tested and well recommended by other garage owners as well. FlexiMounts is such a brand that ticks off all your requirements. Here are some of the bestsellers that you can trust.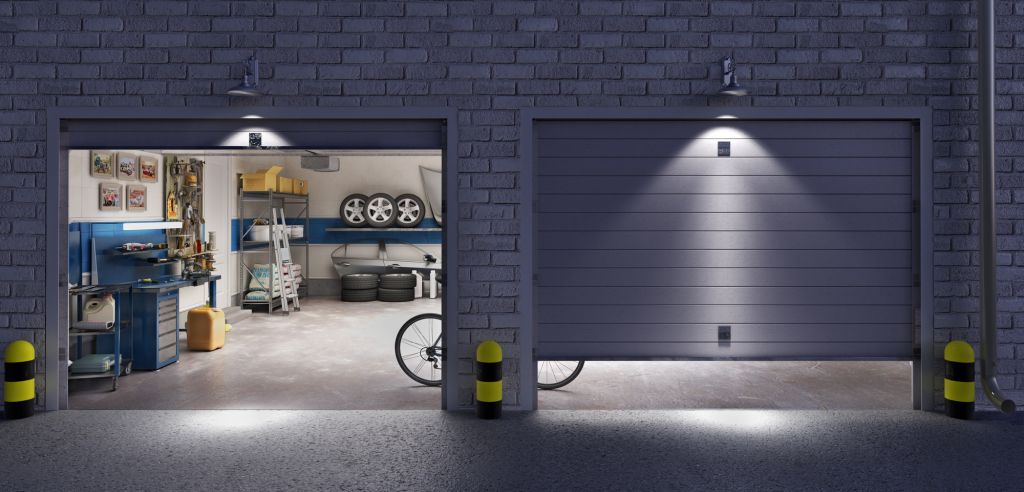 Neat and organized garage space is on everyone's dream list. And the best way to achieve this is by installing overhead storage. We cannot emphasize enough how overhead garage storage racks can add value to your garage space by keeping your seasonal items, workshop stuff, and other things that don't belong anywhere else in the house. Maximizing the ceiling space will free up floor space for the needed activities in the garage and store more oversized items such as your vehicles or workbenches.
This Classic Overhead Garage Storage employs a ceiling-type installation with safe and high loading capacity due to its high-quality construction. The sturdy and stable design is made possible as the grid design and frame are welded together, and the material used is heavy-cold rolled steel. It can carry a weight of up to 400-600 lbs. Moreover, Fleximounts provides thicker screws than other brands that offer overhead garage storage. Furthermore, the Fleximounts screws go through strict tests.
This garage storage is height adjustable from 22" to 40" ceiling drop-down. It is perfect for customizing the height fit perfectly for you and your garage space, and it is also suitable for securing either ceiling studs or solid concrete ceilings.
Optimizing overhead garage storage is advantageous in avoiding flood damage by storing your things off the garage floor and protecting your items. It will also make your garage look neat and get away from insects and rodents. The integrated grid design is made for easier assembly.
Using wall shelf storage racks for your everyday items is advantageous as it is easy to reach. Also, it keeps things neat and organized. The wall shelf is proven secure due to its buckle design with velcros that prevents the brackets from bending or falling, so you need not worry about the stability and safety of the items placed on the shelf. Moreover, all hardware has gone through strict tests. The WR Series is suitable for wood studs and concrete walls, offering paramount compatibility.
The box includes installation templates and all the hardware you need to install the wall shelf. Installing the shelf is pretty easy with the step-by-step guide provided and can be done by anyone. Moreover, the tools you will need to install this wall shelf are pretty basic, and what you already own in your tool kits, such as the power drill, tape measure, pencil, stud or joist finder, wrench, eye protection wear, and ladder.
The installation template provided aids in determining where to drill holes. In contrast, the bubble level guarantees that the shelf is installed in its perfect horizontal location.
The wall shelf is available in four sizes (48" x 12", 48" x 24", 72" x 12", or 72" x 24") and two colors (black or white).
Workbenches are a staple at any garage workshop. Most of your time doing projects is done on a worktop, which only proves that the first investment you would make is purchasing a workbench. As there is a myriad of workbenches available in the market, and while all are possible candidates for your garage, you must have a checklist of what kind of features you want to have in your workbench. Well, on top of it, the workbench should be sturdy and spacious. With all the tools and materials you would need all at once, it is only fitting for that first requirement. Next would be, also concerning the first ones, is having built-in shelves takes the cake on this one. You will significantly cut the effort and time to walk back and forth every time you need another tool or material, as having shelves to store these items makes it possible for you to reach them with less effort.
One reliable workbench you can maximize when working is the Fleximounts WB107 Customizable Workbench Shelving Frame.
This workbench is made of heavy-duty steel, specifically iron-made workbench legs, making it possible to store twice the storage of traditional workbenches. Its iron-made workbench legs last for years. Plus, it has top-quality stainless steel screws. The workbench has a loading capacity of up to 1000 lbs per shelf, offering dependable load-bearing performance.
The WB107's lumber color and finish can be customizable to suit your taste–you can stain, paint or finish the wood as desired. The maximum dimension of the workbench is 96 inches in length, 48 inches in width, and adjustable in height. The workbench is flexible enough to be utilized for multiple uses in the garage, such as assembling tables, potting benches, or even as a study desk for home. Moreover, building the workbench on your own, in the comfort of your home garage, is possible. The package already includes all the necessary hardware.