U

tilizing the ceiling of the carport as a storing location is an excellent method to keep the carport neat and orderly. Most of the time, the upper area in a carport is rarely utilized towards its highest capability.
The question becomes, so which one is the finest carport top-shelving solutions to utilize, and what are the ways everyone can undertake to make the most of this available area? The following carport ceiling compartment suggestions would assist FlexiMounts customers in making the best use of this precious storing area inside their house.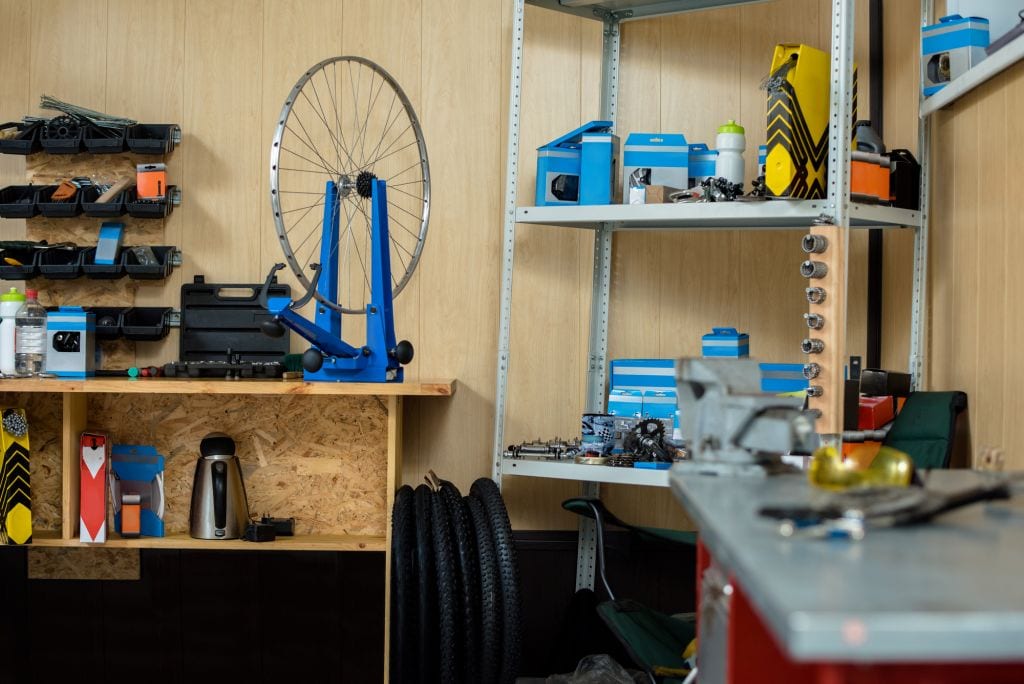 Selecting the Most Appropriate Carport Top Storing Solution
The foremost crucial of the carport ceiling storing suggestions is fairly straightforward: begin by selecting the best and appropriate carport roof compartment solution for your specific needs. Assess everything individuals would be storing inside the ceiling storing area and then select a rack system that would meet their needs and budget constraints. Anything else that has to do with carport ceiling shelving gets considerably simpler after all this.
Ceiling shelving in the carport is commonly utilized to store larger goods that take up more space. As a result, it will require durable shelving units that are capable of doing the task, whilst being well-constructed and designed to withstand several decades inside an intensive carport setting. Wall-mounted shelves are available from FlexiMounts for efficient organization. In addition, our ceiling storing units are capable of accommodating the majority of the family's bulkier things.
Listed below are several of FlexiMounts garage storage recommendations:
Retrieving items from above could prove to be a safety concern for most families. Other people often have trouble with getting up on a ladder because of their fear of heights. But with the LIFT 4′ X 4′ OVERHEAD GARAGE STORAGE RACK GL44B, all they have to do is wait below for the lift to come down whilst carrying the goods they need.
The Fleximounts LIFT 4′ X 4′ OVERHEAD GARAGE STORAGE RACK GL44B eliminates the necessity of a staircase or additional forceful exertions, therefore reducing the likelihood of any fatal injury. The LIFT 4′ X 4′ OVERHEAD GARAGE STORAGE RACK GL44B may be lifted and descended with a lever or with a motorized tool, depending on your preference. Everybody could easily retrieve items that are elevated up the carport ground minus the need to climb up any high platform. It also boasts a specially-designed safety mechanism that keeps it stable whenever LIFT 4′ X 4′ OVERHEAD GARAGE STORAGE RACK GL44B is not required to move or swing around.
For garages that need a bit more, the CLASSIC 4′ X 8′ OVERHEAD GARAGE STORAGE RACK (WITH HOOKS) GR48-H will give the much-needed storage boost it desires.
With a weight capacity of up to 600pounds, things that are light or heavy can be conveniently kept on this FlexiMounts overhead storage solution. The Fleximounts CLASSIC 4′ X 8′ OVERHEAD GARAGE STORAGE RACK (WITH HOOKS) GR48-H is an excellent solution for keeping items that aren't used on a daily basis, allowing customers to free up additional room within their carport for parking the vehicles.
Place the appropriate goods throughout the upper shelving of the carport.
Aside from wheels, overhead shelving is great for a broad variety of goods that seem to be effectively suited to be stored throughout the upper portions instead of the ground, which might make it difficult to position the vehicle. Among the very effective applications for ceiling, shelving is for keeping seasonal products that are rarely needed for a major fraction of the calendar, such as holiday decorations.
This comprises goods and gear used for home care, such as saws, shrub clippers, spades, and brooms, among other things.
Furnishings, automobile rooftop mounts, athletic or vacation goods, and decorative tchotchkes are ideal for storing throughout the carport ceiling. Containers may likewise be placed on the ceiling storing shelves, however, it's generally a terrible idea to keep apparel or fabrics on these because they could get dirty.
Related goods must be placed next to each other.
A sensible, good judgment principle that could be implemented to just about any storing scenario — grouping related goods next to each other – serves as one of FlexiMounts carport ceiling shelving suggestions.
Goods should be stored in a sensible manner to decrease the likelihood of losing anything and also to make it considerably simpler to locate these. Whenever it pertains to identifying tiny objects, implementing this basic rule would prove incredibly useful.
Objects that are being kept should get marked.
Among the several carports, ceiling storing ideas which might spare anyone effort is marking the goods in conjunction to putting everything in their proper places. Stickers for container receptacles must be regarded as an absolute need, particularly if individuals are utilizing containers that are completely identical in appearance.
Identification would make it much easier to locate little objects that are placed inside receptacles. Be certain that the markings are simple to see and will not flake apart when exposed to very scorching or frigid temperatures.
Arrange the goods for carport stowage in the correct manner.
Equipment that might deteriorate, should be washed and dried before storing them in the carport ceiling shelving. Observe the product's storing management requirements, like changing the lubricant in mechanized gear, while storing such devices.
The effort individuals spend doing this before keeping personal possessions at the conclusion of the period will lead to items having an extended lifetime throughout.
Save valuable carport ceiling compartment capacity by not storing items individuals no longer require.
Examine the usefulness of each object getting saved in the event that it is required soon. What chance does that outdated canopy with a few holes in it have of holding up for more picnics? Is it really necessary to continue using that mower with damaged cutting edges?
In the summer and autumn, make sure you observe this rule. A periodic practice of removing objects from the carport which have overstayed their welcome can assist to reduce carport congestion to a minimal level. As a result, this underutilized area inside the carport becomes highly useful.
Final Thoughts
The garage would be rid of the fuss and an incredibly productive place inside the property if individuals adhere to the carport ceiling organization ideas and install an effective FlexiMounts unit.
One may find additional garage organization options on the FlexiMounts website whenever they are eager to maximize the storing space available within the garage!