I

t's no joke to thrive in the fashion industry, especially if you want to incorporate changes with how the traditional fashion business runs. A fast-fashion company earns its big profits because it makes use of sweatshops and doesn't pay its employees a fair living wage. It lives in a culture of excess where they continuously overproduce clothes that don't get sold and taken from the racks. Sales come more than 50 times in a year which leads to mindless consumption. How do you break the norm and start a sustainable fashion business line?
There are many things to consider when wanting to open your own sustainable fashion brand. If you don't want people to buy all the time, how do you earn sales? How will you keep your cost low if you want the price to be attractive to buyers? How do you invest in using eco-friendly materials when it's much more expensive and could drive your price point up? With many owners wanting to take the sustainable route, how do you even make your business thrive in such a niche and yet cutthroat industry?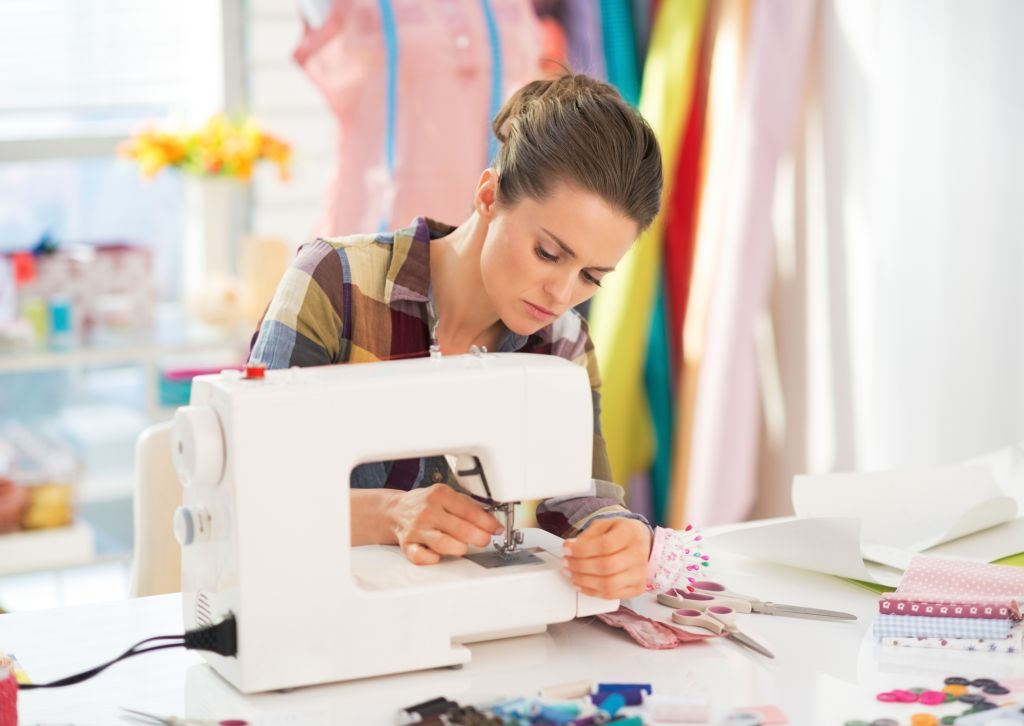 Yes, we know it's overwhelming. But if you have a mission and you want to make a change, your mission should be set in stone. There is no better time than now. The fashion industry has become more ruthless at the heart of the pandemic where major brands refused to pay for their unsold orders. The world is suffering from too much waste and climate change. So if you believe that you could make a difference in your own small way, how and where do you start?
We'll be helping you to tackle the problem with these steps to take.
1. Be more specific with your target market.
As mentioned, there are so many players in the sustainable fashion field so you have to further select and be specific with the people that you really want to reach. You can't solve all the problems of the fashion industry no matter how you try. To be more effective and impactful, choose and focus on one. According to Green Strategy, you may try jumping into any of the following: (1) On-Demand & Custom Made, (2) Green and Clean (from scratch to distribution), (3) High Quality and Timeless Design, Fair & Ethical (laborers and animal rights), (4) Repair, Redesign & Upcycle, (5) Rent, Lease & Swap.
2. Create a business plan.
A business plan will contain the following: an executive summary, a list of products and services, marketing strategy and analysis, financial planning, and a budget. It's now time for you to address the problem you've chosen with a plan of action.
You could strategize at your best if you research your target market well. Know what they want and need. Watch out for their purchasing patterns. Even though you have a mission, you are still a business for profit. Plan how you'll earn and stay cash positive while not exploiting any of your workers or using eco-friendly materials for your garments.
3. Look for suppliers and manufacturers with the same principles as you have.
Because of the changes in demand, it has become relatively easier to look for a supplier and manufacturer that boast ethical practices. Yes, it will still take more time and effort but it's worth it if you are committed to your mission. Have your long list of considerations and tick those you find essential right off the bat. Prepare questions when sourcing suppliers so that you'll be able to assess the best one that could fit your wants and needs. There are many platforms to choose from, from online trade shows to Internet reviews, like-minded companies to eco-conscious friends.
There are many movements that list a company's carbon footprint, labor conditions, and social audit. One example is Common Objective. There are also certifications that companies apply for in order to prove their eco-conscious level. These include Better Cotton Initiative (BCI), Certified B Corporation, Fairtrade, Forest Stewardship Council (FSC), and Global Organic Textile Standard (GOTS).
Aside from that, you may also opt to start your own community of producers. Give them a fair living wage, a chance to master their craft, and other incentives such as finance management programs.
4. Compute your price.
You should have an idea of how much money people are willing to pay for sustainable clothes, a price that will keep your business running, and a price that will help you give the proper compensation to your laborers. This is not easy because you are competing against a thousand other fashion brands around the world. Know the industry standard prices and see if you could offer a competitive price point. People might find it expensive but show them what your brand could offer. Cost per wear is also a metric that could convince them to buy high-quality clothing vs the cheap fast fashion clothes.
Setting Up a Workstation
Aside from having your sewing machine, you should also lookout for a good desk. A desk where you could place a sewing machine and at the same time take it out and use it for conceptualizing ideas and drawing them on paper.
FlexiMounts has this new work bench offer that is height adjustable and all-purpose. The workbench maximum load capacity is 500 pounds and could carry anything I would be needing for my projects. It's spacious with 47.2" x 23.6" x 1" dimensions, just about right to make a table. The height can be adjusted from 29.5" to 44.1". With a wide range, this multipurpose desk lets anyone sit or stand comfortably yet efficiently in order to finish a task or a project. It makes use of a crank handle to manually adjust the height, the crank being extra-large to offer a smooth operation compared to standard cranks. This allows for easier lifting of desks, even though the load is heavy and full. I saw that I won't be needing extra tools or an electrical outlet just to be able to adjust the height of the table.
The material is made of a solid rubberwood surface and a steel frame that is one inch thick. The steel frame makes sure it is sturdy, even at its highest point. Moreover, this product also has adjustable feet.
Final Thoughts
When the going gets tough, just always remember why you started. You are a business with a mission. Do your research and follow through with action. We wish you the best of luck in this endeavor this 2022!