N

ot all home garages are big. The main priority of most homeowners is to be able to fit at least one car inside their garage so when the space is small, there is little room left for storage. This is when being resourceful and creative would definitely come in handy.
You could organize your garage to make the most out of the small space. By injecting organization into your garage life, accessing objects in it would become much more convenient and hassle-free. You might even be surprised by how much your garage can fit. Here are a few ideas to maximize the space in your small garage.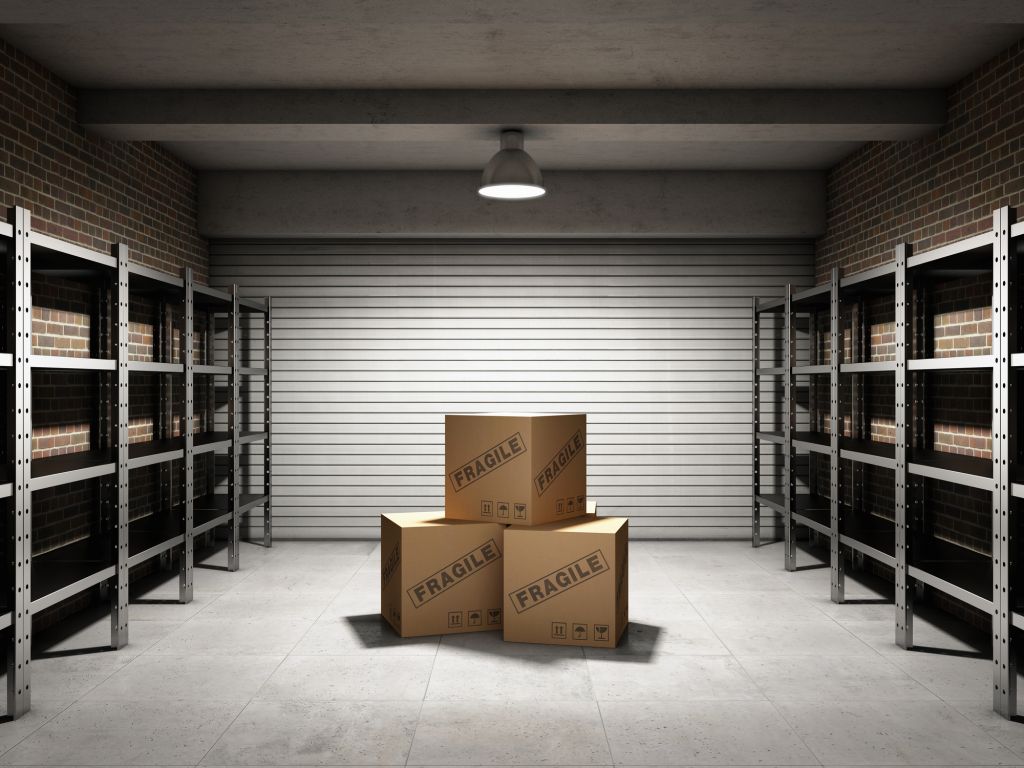 1. Wall-shelves
When you have a small garage, floor space matters more than ever. To free up space on the floor, you have to make use of your walls and ceilings. Wall shelves are the way to go. If you're looking for wall shelves, FlexiMounts has a variety to offer. Below are two of them:
Classic 2-Pack Wall Shelving WR Series
This wall mount shelving solution has a weight capacity of 200 to 400 pounds in total. It's made of powder-coated steel that is guaranteed to be the top material because it went through multiple strict tests. It has a buckle design that prevents falling and can be mounted on studs or a concrete wall. Three storage spaces are available for this wall shelf: 2' x 4', 1 x 6, and 1' X 4.' It comes in black or white.
Classic 2-Pack 2' X 6' Wall shelving WR26
The WR26 is 2x6 in size and could carry 400 pounds in total. It can be installed by one person with all the hardware included in a concrete wall or wall studs. The material is powder-coated steel and is guaranteed to be top of the line after undergoing strict quality tests. Worth mentioning is its buckle design with velcros that prevent falling. It also allows for a flexible layout because homeowners may use various combinations and use different stud spacing during installment. This comes in either black or white.
2. Overhead or Ceiling Storage
If walls are already filled, the next vacant space is the ceiling. This is where you'll be storing the items that you don't use that much because access is harder as compared to reaching for items stored on your wall shelves. Consider storing seasonal items such as Christmas or Halloween decor with gear for camping or skiing. Those made of grids are also perfect because you may hang sports equipment on them by installing accessories such as utility hooks.
Here are some overhead racks from FlexiMounts:
Classic Overhead Garage Storage Rack GR Series
This classic overhead garage storage rack can carry a total of 400 to 600 pounds. It allows for height adjustment starting from 22 inches all the way up to 40 inches. It's made of cold-roll steel that is guaranteed to have a safe and high loading capacity. It can be easily installed through a step-by-step instruction and installation template that will come along with the package. It's also waterproof which means it could avoid any water damage to your belongings. It's perfect for storing seasonal items. Its integrated grid design makes it stand apart from others in the market. Because the wire grid and the frames are welded together, the unit is assumed to be sturdier and stable than a regular one.
Classic 4' x 8' Overhead Garage Storage Rack (With Hooks) GR48-H
It's mounted on the ceiling, sized 4" x 8," height adjustable from 22 to 40 inches, and made of cold-roll steel. It boasts of high-quality construction that can safely carry a weight totaling to 600 pounds. It's waterproof and is perfect as well for storing seasonal objects. It comes with two accessories: 4 pieces of flat hooks (GRH1) and two pieces of utility hooks (GRH3). The integrated grid design just made it, even more, easier to install by oneself. It also keeps the integrated wire grid and frames welded together that resulting in a sturdy and stable storage solution.
3. Make a DIY garage storage system made of fishing gear.
Family Handyman suggests getting a PVC pipe with a 3-inch diameter and a swimming pool noodle. You need to drill in 1-inch holes every four inches in your PVC pipe. Cut slits (4 inches apart) in your foam noodle with a utility knife. Two slits in the pool noodle must at least sit over the studs. Pull the slips apart, slide in a fender washer and secure it to the wall with screws that are 2 inches. Screw the PVC pipe next at a height that you are comfortable with. You may now insert your fishing rods.
4. Store bins in a vertical manner.
If we haven't emphasized enough, saving floor space is your priority. Stack your storage bins up to consume vertical space and not use that much of the floor. You may do a wood project, creating a long, rectangular shelf then adding dividers in between. The sides of the shelf can be used to hang racks, host wires, or brooms.
5. Make use of hooks.
Make the most out of your wall and ceiling-mounted shelves by using three types of hooks: flat, rail, and utility. All these three are available at FlexiMounts and can be used along with the brand's wall and overhead storage offers. You could secure these hooks in the grids of the wall and ceiling shelves and voila, you now have hangers for your bikes, tennis racquets, bow and arrow for archery, and other equipment.
6. Use garage storage tubes.
You probably haven't heard of it but there are tubes available in the market that are made of cardboard. Inside each tube, you may store golf clubs, baseball bats, rakes, brooms, and any other long tools. Make sure you have wall studs that have a plumbing strap in your garage because you'll use it to secure each tube to the wall.
7. Mount monkey bars on the wall.
There are shelves that make use of a hook and bar system that will keep your tools and equipment off the floor. These are made of steel, strong and durable to hang rakes, shovels, brooms, host, lawnmowers, and more.