T

his 2022, you might have a list of things you want to try, places you want to visit, and activities you want to experience.
If you're a home buddy, you're probably thinking of picking up a new hobby that won't require you to travel outside and something you could learn even at the comfort of your own house.
You may have always wondered what it is like to play a musical instrument. You may have wanted to learn how to sew. You may have wanted to pick up painting brushes and paint your dog. You may have wanted to get into fitness or bake cookies. You want to try pottery or do woodwork. You want to get into skiing or biking.
Now it's 2022, and you're motivated to finally give it a try. You are probably thinking of adding a room or decluttering an area in your house but you just can't find the space. Fret not because you can always use the garage as a space to cultivate your hobbies.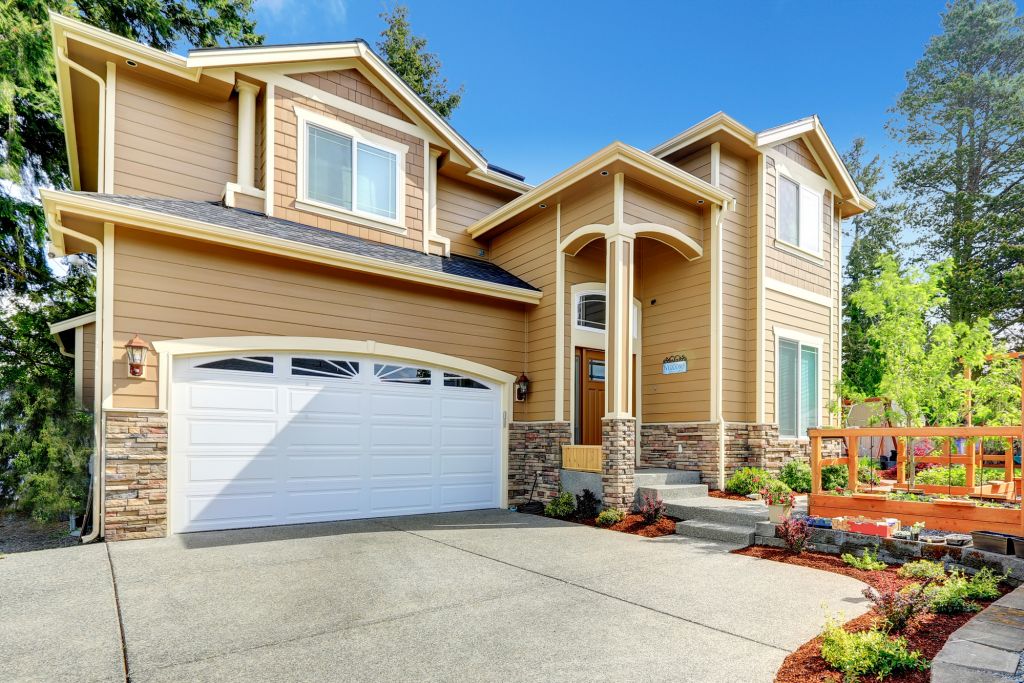 If abandoned and disorganized, what you have to do first is to declutter the garage. FlexiMounts has wall shelves and overhead racks to choose from. Here are two options:
Add a room to your garage by installing a ceiling-mounted storage solution. This classic overhead garage storage rack from FlexiMounts allows for a height adjustment ranging from 22 to 40 inches that will give you a smaller or more space as needed. It can carry a total of 400 to 600 pounds. It's made of cold-roll steel that is guaranteed to have a safe and high loading capacity. It can be easily installed through a step-by-step instruction and installation template that will come along with the box. It's also waterproof and can avoid water damage and store seasonal items. Its integrated grid design makes it stand apart from others in the market. Because the wire grid and the frames are welded together, the unit is assured to be sturdier and stable than a regular one.
If you want your items to still be accessible, then a wall shelf might probably be more suited for you. This wall-mounted storage solution comes with all the necessary hardware, making it easy to be installed by one person in a concrete wall or wall studs. It's 2x6 in size and could carry 400 pounds in total. The material is powder-coated steel and is guaranteed to be top of the line after undergoing strict quality tests. Its buckle design comes with velcros, a detail that prevents it from falling. During installment, homeowners may customize it to their liking because of its flexible layout with various combinations and different stud spacing. This comes in either black or white.
After decluttering your garage, you might consider taking care of the space's insulation. Since you'll be spending more time in the garage to cultivate your hobby, you should be able to adjust the temperature anytime you like. Working when it's too hot or when it's too cold will just make your hobby an unbearable activity.
Here are some suggestions on what you could do in your garage:
The garage could be a private space for a book club or an incubator.
If you want to develop business ideas with fellow innovative minds or discuss a book with other bookworms, you may set up a roundtable at the garage. You could have an open, thoughtful, and vulnerable discussion in the garage where it's quiet and private. Your bookworm friends and fellow start-up wannabes may be initially shocked that you are using the garage to host them but once they see the effort you put into designing the perfect night, they would surely appreciate and probably consider making their own garage as a hobby area.
The garage could be a fitness center of sorts.
If you can't go to the gym, you may buy home equipment for now and hit the weights in your garage. You may set up resistance bands and practice a pull-up. There's ample space to organize your weights and also space for you to move around and break a sweat. You may even roll out the garage door to get some dose of Vitamin D. Or even use the garage and your garden to exercise. The important part is that you could roll out a fitness mat and be able to move around freely in the garage space.
The garage could serve as a painting, wood, pottery, and other crafts workshop.
You may use the garage as an art workshop. You could probably hold an art seminar at the garage with your friends and serve wine during and after the session. There's also space for pottery or woodwork making. You may put up a pegboard so that your tools are easily seen and accessed.
You may also paint while listening to music and eating cookies on the side. You may even consider starting ceramics or drawing graphic art. There are many things you could do in the garage as long as it is organized—then, the space could be maximized and enjoyed.
The garage could be transformed into a study area.
If you are looking for a quiet space in your house so that you could finally study for an exam, you can always use the garage apart from your own room. Chances are only a few people would pass by or bother to strike a conversation with you. So if you need alone time and have to prioritize your studies, go to the garage, set up a table, and read quietly. You may lock it up if you need more peace and quiet.
Final Thoughts
The bottom line is the garage is a great area to create and build hobbies. It gives your own space when you're needing some peace, quiet, and probably a bit of creativity. Don't sleep in the garage because it could give you what you want and need for the New Year.