I

t's the time of the year again! We are again seeing ourselves having a long list of people we are thankful for this 2021. And what better way to express our gratitude than giving Christmas presents? We all love receiving gifts–either big or small, as long as it comes from the heart, we truly appreciate them all.
And one of the most thankful groups that we have been part of is our cycling group. More than the scenery and rides, what we love best is the company. Those early morning rides, catching the sunrises while sipping hot, brewed coffee by the mountain slope. Those muddy adventures in the middle of the jungle. Even those night city rides amid honking cars. Nothing beats good company. And for that, we are eternally grateful.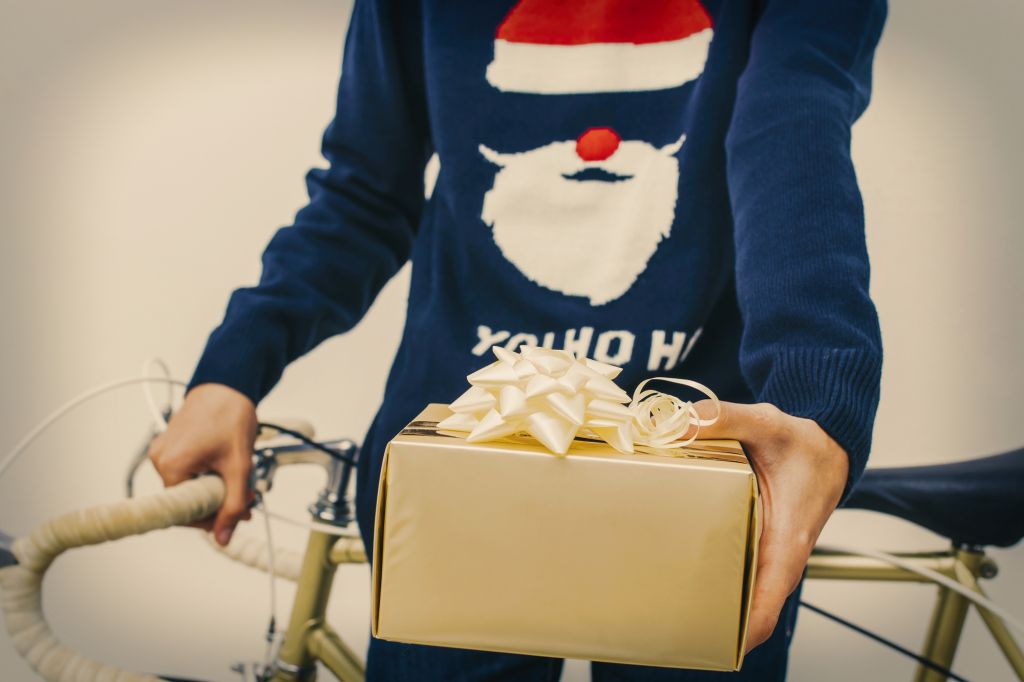 If you are still on a hunt for the little, big surprise this Christmas, then read on below for our trickled-down gift ideas every cyclist would love to receive from you.
CBD Muscle Rub
Muscle tightness after extensive cycling is inevitable. Every cyclist would know that, even if you did warm-up exercises. If topical CBD rub works on you and your pals, then this is the perfect gift. Just lather on your neck or any part that feels strange and sore, then you are good to go.
Bike Tool Kit
If you are looking for a more practical gift, then a bike tool kit for a budding bike mechanic is one that you should consider. Going to repair shops is a hassle time-wise, money-wise, and effort-wise. Repairs are a pain in the ass, especially if you do not have the proper tools for them. Unless the repair really calls for an expert and a professional to fix it. However, knowing how to do easy or straightforward repairs is an excellent skill to acquire, and having the tool kit as a present is a good one to give.
Durable and Lightweight Backpack
A stylish and functional bag is a welcome gift to every cyclist. Add in features like waterproof and secret pockets into the mix, then you already hit the jackpot! An excellent backpack is appropriately structured and distributes weight fairly on the back is on our checklist. Plus, having to pack much without digging in too much into the bag is always a go for us!
Portable Coffee Maker
A cyclist who is not a caffeine lover? We barely know anyone! Imagine brewing a good coffee in the great outdoors! That's life as we know it. A packable and on-the-go coffee press kit is the main event of all the gifts a caffeine lover cyclist would love to receive. The caffeine boost will undoubtedly give additional muscle to last another long ride.
Small Pet Pouch
A cyclist and a fur parent? Well, we can almost count on one finger an individual who isn't. This may sound a little too novelty for a Christmas present but will surely be appreciated by one who fits the bill. Sometimes, what hinders a cyclist from going out and enjoying the outdoors is the fur baby that will be left alone in the house. Now, there is no excuse to squeeze in a ride. A safe and fitting animal tube is one that is perfect for you and your friend. That is double the fun as it is enjoyed with the fur baby.
The wall mount bike rack is made of high-quality materials. It is created from powder-coated, cold-rolled steel for durability, resisting rusting, chipping, and cracking. The racks can hold one bike, four bikes, or six bikes. It can hold up to 300 lbs or 136 kg for the 6-bike rack. They are heavy-duty and long-lasting, can withstand years, and are dependable for load-bearing performance. This is especially good for cyclists who have taken this lifestyle for a very long time. And of course, as you venture into cycling, a high chance would be to buy more bicycles that fit a specific activity. So this could mean the need for more storage space and durable storage racks.
The J-shaped hooks are easy to use as they fit perfectly to the curvature of your bike hubs, thus, providing a firm grip to secure the bicycles in their proper position. You need not worry about the hooks coming off the hanging bikes because each hook is mounted securely. And the good thing also is that the premium bike hooks are wrapped with dense sponge foam tubing, which prevents aging and cracking and offers better protection for your bike's wheels, hubs, and spokes.
The hooks can easily be re-positioned anywhere on the rack to suit different bicycle sizes as storage needs change. The bike wall mount hanger fits most bicycles (within 2.56-in range in diameter), including mountain bikes, road bikes, and kids bikes. But this excludes wide-tire bikes.
When transporting bikes, if you want to travel far or do uphill cycling, an excellent accessory to attach to your car is a hitch rack. This bike rack is as durable as you want it to be. It is made of a cold-roll steel structure with a protective powder paint finish. It has anti-wobble knobs to strengthen the connection between the mainmast and folding arms. You are assured that one can firmly or securely fix the bike rack in place, which would be our biggest worry when on the road. Frequent glances at the back of our car would be lessened with this rack as you will be at ease with its performance.
The foldable bike hitch rack features a tiltable mainmast. The rack's body can swing up, down, forward and backward, which allows easier lifting of bikes. The rack pops back to its original position with the anti-wobble knob.
Moreover, its foldable arms are easy to move. So, when the rack is not in use, you can easily fold it back to safekeeping. Even if they are installed in your vehicle, the arms won't also get in the way.
The Fleximounts Bike Hitch Rack Foldable BHR4 is compatible with different bike sizes, which is perfect for group outings and if you own multiple types of bicycles. The rack has adjustable straps that can hold up to four bikes. It can carry a weight of up to 165 lbs.