Decluttering the garage is mainly an adult thing, right? Well, yes and no. You can do it alone but you can also involve your kids in the cleaning process. You can end the day with some snacks and DIY arts and crafts time in the newly organized garage to make it more fun and exciting.
Where do I start?
Clearing your garage with junk is a great undertaking. Before you feel overwhelmed, you can refer to a decluttering style like the one from the cleaning guru Marie Kondo. She breaks down her cleaning process by starting with clothes, books, papers, or files, and then the miscellaneous items. The last step is sorting out the things with sentimental value and filing them in the right garage storage.
Working with kids
You will need patience and time to work with your kids but it can add more life to an otherwise common decluttering time. If you have kids who are aged four years old and up, you can ask them to go through their toys and other belongings that are stored in the garage. You can sit down with them and ask them to keep the items that spark joy, which is Marie Kondo's most popular philosophy.
You can stow their things in a garage storage system such as the height-adjustable wall shelves. This way, they know where to get and return their playthings even if you are not around.
The benefits
Letting them take charge of their belongings will teach them about decision-making and resiliency, two important life skills. Psychology Today puts it this way: "They'll learn what they like, but they'll also discover—when they inevitably make some choices they regret—that a bad choice isn't the end of the story. They can move in a different direction with the next choice."
This is also good to teach kids about the value of holding on to the most important things and, to some extent, learning how to clean by themselves. By allowing your kids to do chores, you are gearing them up to be successful in life as noted by this Business Insider article.
"By making them do chores — taking out the garbage, doing their own laundry — they realize I have to do the work of life in order to be part of life," said Lythcott-Haims, a resource person interviewed in the article.
Garage decluttering is also a great way to distract your kids from extended screen time and to incorporate physical activity into their day.
Now to the fun part!
After all the work, you can bond over snacks and do arts and crafts with your mini helpers. Here are some awesome and creative ideas that you can try with your kids:
DIY Photo hanger -- It's time to take out those snaps from your old album! This is easy to make and cute enough to use in the house! Use an old hanger and tie a string or a yarn where you can take photos. This is also a good way to talk about loved ones whom your kids miss and haven't interacted with for months because of the quarantine.
Colorful masks -- Give your reusable masks a fun design by stitching or ironing patches that your kids love! While you are doing this, you can also explain the importance of wearing a mask at this time.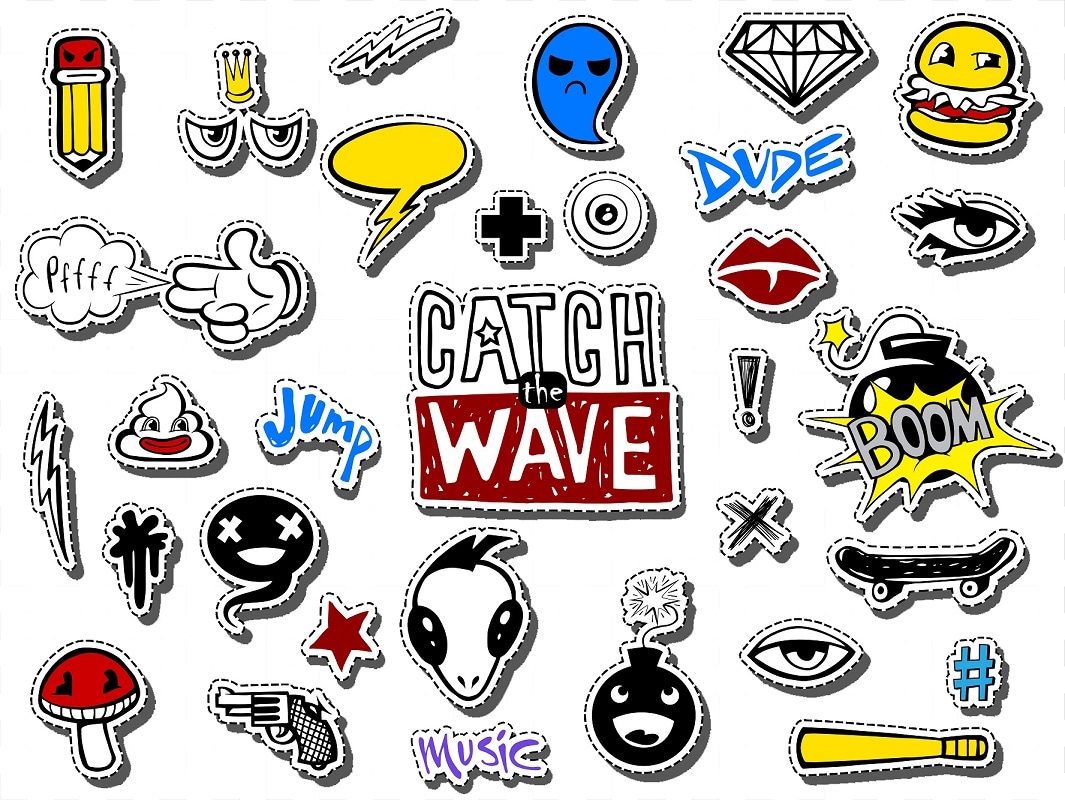 3. DIY cookie decorating -- Do your kids have a sweet tooth? You can make cute designs on fresh or pre-baked cookies with sprinkles, icing, and the whole enchilada! You can also include the cookies in care packages that you send to hospital volunteers or family and friends.
4. Sensory bottles -- The United Nations said that the pandemic has an impact on kids' mental wellbeing. If you notice behavioral changes in your kids, a DIY sensory bottle or a calm down bottle might help. It is a great tool to help them regulate themselves. Get empty bottles and put water inside. You can add food coloring, glitters, and other materials that you and youngsters alike. Close the bottle and shake. If you and your child already like what it looks like, seal the bottle with super glue
5. Word rock painting -- Rock painting is fun and easy. Get a few smooth rocks and paint its surface. Once it's dry, give your kids colored markers to write down words of kindness. You can place them in their rooms to remind them about the values that they wrote.
A fun day with the kids
With a dash of creativity here and there, you can make decluttering an activity that adults and kids will love! It's always a great idea to instill the value of cleaning even at a young age.