H

omeowners immediately think of remodeling the garage at the sight of unmanageable clutter. Paint the walls with brighter colors, expand the space, change the flooring, and the like. While they are welcome developments for the garage, many forget the most basic measure that does not need one to spend so much money on. And that is, keeping the garage clutter-free. After all, the excess clutter may cause the overall downgrade of the space. And by the downgrade, we mean both aesthetically and functionality–a parking space, storage space, central entry point in your house, and a space for workshop activities and hobbies.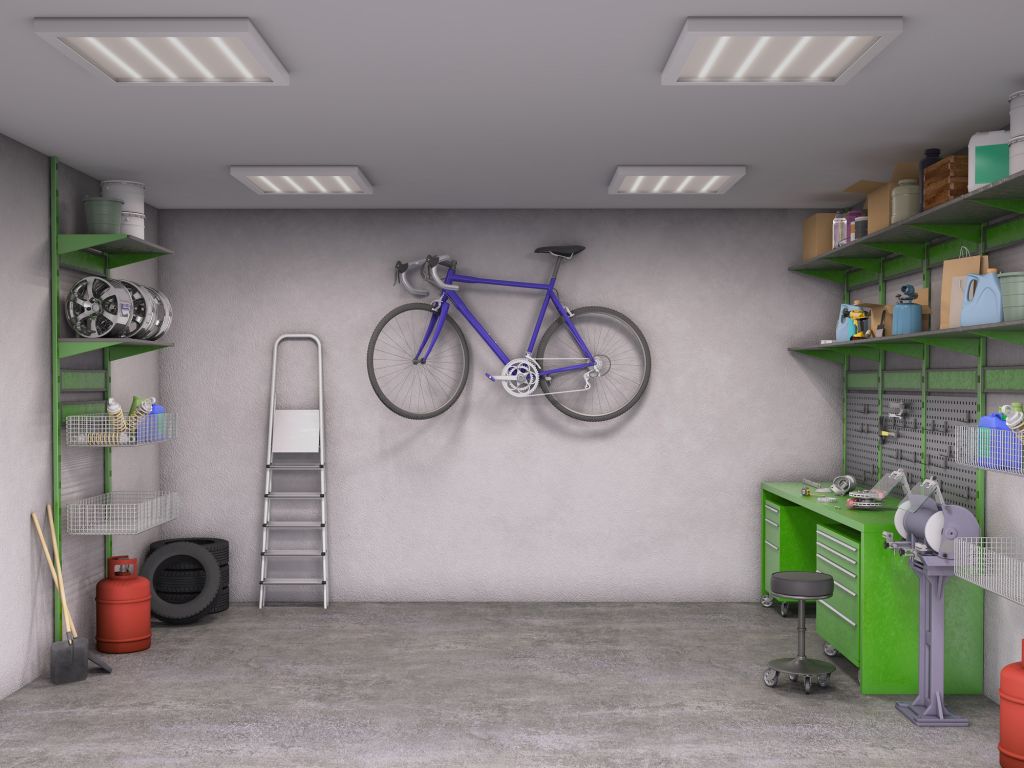 A garage that functions well and won't make one feel ashamed if the doors are left open is the dream for many. However, very few homeowners do something to achieve the kind of state that their garage should be. But indeed, you got to start somewhere. If you want to improve the condition of your garage, take the following simple steps that are foolproof to maintaining a garage worth envious of. And these will not make you spend a lot of money, but you need willpower and mental conditioning to make this a success.
Throw all the junk that is stored in your garage
It may seem basic and common sense, but many fail to realize and distinguish which ones are considered junk. Aside from the prominent characteristics that junks are those beyond repair, tattered and unusable, another criterion to consider is practicality. Ask yourself, is everything stored in the garage still useful for you? This will help you weed the items fast. And most probably, the junk has been living rent-free in your space, which only contributes to the dirt accumulation.
Another easy method to determine which items in the garage need to go and what still needs to be stored in the space is to follow the "one-year rule." Let it go if you haven't used or even touched it for a year. Doing so will make it easy to clean the garage and, in effect, free up much valuable space.
Empty the garage floor
Now that you have tossed all the junk away, the next battle to face head-on is to keep the floor empty. Maybe you are questioning if that is possible–that your vehicle is the only item in the garage that touches the floor. We will get more on that later in this article, but you must remember that the freed floor space will brighten your garage, create less chance of your stored items getting damaged and create more space to park your car comfortably.
Utilize the garage walls as storage space
Decluttering is a heavy task. We all admit to that. But it should not be the case when you use the right equipment. Clearing and cleaning the garage will run smoothly. And figuring out the proper storage for your space provides solutions to the majority of your issues, like how to make additional floor space for your cars and activities that require foot traffic.
The market has several wall shelves and overhead garage storage options. You may find hundreds of products with a fast search on online shopping sites. However, if you are unsure of what you need and desire in garage storage, it will take time to find the items that would work best in your garage.
There are other criteria you should look for in a piece of storage equipment besides the affordability and price. One that you can also use as an organizing shelf for multiple uses. And it should offer flexibility, which will suit your needs–whether it is for weight capacity, reinventing the orientation of the shelf, and compatibility with the kind of walls you already have in the garage. It is common sense that it will be easier and financially logical to get a rack that is already compatible with the build of your garage.
The Fleximounts WRC24B Corner 2-Pack 2' x 4' Wall Shelving is one such reliable top storage solution. You can save a significant amount of space in the garage by using the corner walls to install the wall shelf. Moreover, it offers flexible installation as you can use the WRC24B as a corner or a two-pack wall shelf. It is also compatible and suited for either wood studs or concrete walls.
It is made of powder-coated steel, responsible for its heavy-duty and sturdy performance. Each shelf can carry a maximum weight of 220 lbs without being wobbly, so you are assured of the safety of the items stored on it, and you do not need to worry about falling objects cluttering your garage. Additionally, its one-piece grid design for easier assembly makes it more stable compared to others with multi-piece assembly available in the market.
Assembling and installing this wall shelf will be a breeze as it is designed for easy one-person installation. In the package, all the hardware you need is already included. Plus, the installation template helps with mounting holes and the bubble level that helps get the perfect horizontal location.
Moreover, the Fleximounts WRC24B Wall Shelving storage space offers additional storage options. You can easily expand the storage with the Fleximounts GRH1/GRH1B hooks or GRH2/GRH2B hooks. You can use the hooks to store bikes, tools, cleaning materials, and more.
Assign storage zones for your items
Now that you have created more storage space by utilizing the walls, the next step is organizing. Devise a system wherein alike, or same items are grouped and stored together. You will save a lot of time and energy when finding the specific tool you need at the moment. Also, you can keep the less used items like seasonal items in much higher storage space than those tools that you use almost every day. The rule of thumb is to place the items you are most likely to use more often in easier places you can access. It will also help in organizing that you label the boxes. With just one look, you can identify what items are stored inside. You do not need to bring the box down to look for the specific item. This method will also force you to return to their particular storage box after using them. Ultimately, it helps your cause to maintain a clutter-free garage easier.
Keep the garage clean and orderly always
The effort in maintaining a clutter-free garage never ends, but the benefits are immeasurable.
Regular clearing and cleaning can make it easier than having the garage requiring significant renovations simply because you didn't take care of it when needed. Minor cleaning every two or three months, such as throwing away items that you no longer need, and comprehensive cleaning once a year, such as washing the floor, would be sufficient. The key lesson in keeping a clean garage is always to put away the tools you use right away so that chaos doesn't develop in the garage and you don't become tired over time.