W

e always want to welcome the New Year with a bang. We mean no fireworks or fancy setups or banging music, but a New Year Sale that will bring you more savings.
Head on to your cart, and finally hit that checkout button on the products you have wanted to purchase for so long. You can enjoy a 10% discount on your purchases, amounting to over $300 per transaction. What a deal, right? Now, that is the New Year Bang we have been waiting for!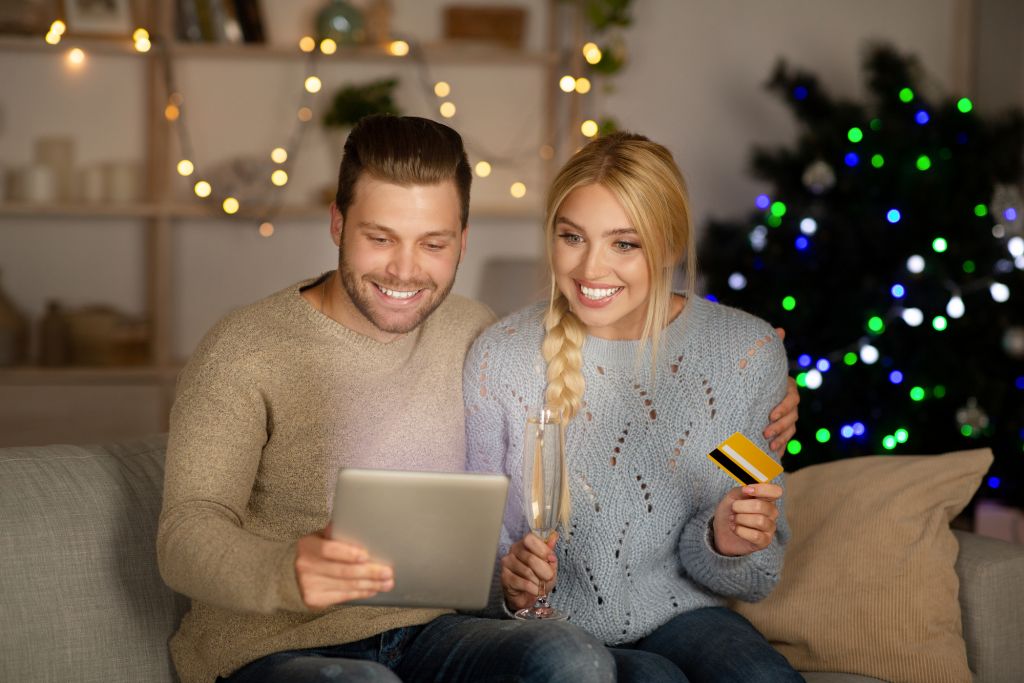 Here are some of the bestsellers that you might get your hands on soon!
Fleximounts GR Series Classic Overhead Garage Storage Rack
The price is $159.99 to $449.98.
Do you dream of having neat and organized garage space? Is it one of your New Year's Resolutions this coming year? Then, one of the ways you can achieve it is by installing an overhead storage rack. Utilizing the ceiling space, which is often left bare, will open up the floor space that you can use to store more oversized items like your vehicles or workbenches and for activities you intend to work on in the garage. Overhead storage racks are great space savers and offer safekeeping of your seasonal items, workshop stuff, and a myriad of other things that you see no use as of the moment and need to store outside the living quarters in your home.
The GR Series Classic Overhead Garage Storage makes use of a ceiling-type installation with a high loading capacity and–not to mention–safe due to its high-quality construction. The stable and sturdy design is all thanks to the welded-together grid design and frame and use of heavy-cold rolled steel. It holds a maximum weight of up to 400 to 600 pounds.
Fleximounts provides thicker screws than other brands that sell overhead garage storage. Moreover, the Fleximounts screws undergo strict tests to ensure top-notch quality and performance.
The GR Series offers a height adjustability feature, going from 22 inches to 40 inches ceiling drop-down. It provides customization that suits your needs and the height of your garage space. Also, it is suitable for securing either solid concrete ceilings or ceiling studs.
You can assemble the rack easier due to its integrated grid design. Optimizing overhead garage storage is advantageous in avoiding flood damage or any liquids for that matter by storing your things off the garage floor, protecting your items. Suspending the items on the ceiling will also make your garage look neat and more spacious. Moreover, it is also easier to get away from insects and rodents.
Fleximounts WS Series Adjustable 3-Tier Wall Shelving
The price is $89.99 to $99.99.
The SW Series Adjustable 3-Tier Wall Shelving is the perfect additional storage space for storing everyday items. Sturdy is an adjective you can easily associate with this shelf, as the construction of powder-coated steel makes it possible. Likewise, the heavy-gauge framework provides safety loading of up to 100 pounds per shelf, which in total can reach a maximum weight of up to 450 pounds.
The screws provided are thicker in size than other shelves in the market. The wall-mounted shelf boasts an excellent feature, which is its height adjustability. You can modify it depending on the height of your wall and according to your needs.
The WS Series' patent tool-free adjustment design allows you to assemble and disassemble it conveniently. Add to the fantastic features is it lets you install it without asking for help from another person. The bubble level that helps get perfect horizontal location and installation template that helps mount holes are already provided.
The wall shelving is compatible with either concrete or wood walls as well as it is suitable for securing either solid concrete ceiling or ceiling studs.
Fleximounts WB102 Manual Height Adjustable Workbench
The price is $398.99.
Enter the code NEW60 to avail of a $60 discount.
Height-adjustable workbenches are heaven-sent. There are tons of work and activities that rely on a stable worktop. If you add flexible height to the features, this product is a winner. The user can manually adjust the level of the frame to match the desired size. So, whether you like working either standing or sitting, you can count on this workbench.
The Fleximounts WB102 Manual Height Adjustable Workbench lets the user confidently handle any sitting or standing work with maximum efficiency. It enables you to elevate your workstation to its ideal height, with a height adjustment range of 29.5 inches to 44.1 inches. The extra-large crank handle offers smoother operation than standard cranks, so you can easily lift the desk, even with heavy loads, such as items like the computer set, toolboxes, car cleaning machine, paints, and many more. And best of all, you would never need tools to adjust the height of the table legs as is necessary for other workbenches without a crank handle.
The WB102 has a solid construction, is made of a 1.5 mm cold-roll steel frame and holds up to 500 lbs. Its worktop table uses solid rubberwood as a surface and has desktop dimensions of 47.2 inches x 23.6 inches x 1 inch, which offers plenty of space to work on.
You can also use it as a garage workbench, home office desktop, or even sewing and crafting table.
Fleximounts BHR4 Flexible Bike Hitch Rack Foldable
The price is $129.99.
The Fleximounts BHR4 Bike Hitch Rack Foldable is as durable as you want it to be. It is a cold-roll steel structure with a protective powder paint finish. It has anti-wobble knobs to strengthen the connection between the mainmast and folding arms. It assures you that the build will securely fix the bike rack in place, which would be our biggest worry when on the road. Frequent glances at the back of our car would be lessened with this rack as you will be at ease with its performance.
The foldable bike hitch rack features a tiltable mainmast. The rack's body can swing up, down, forward, and backward, allowing easier bike lifting. The rack pops back to its original position with the anti-wobble knob.
Moreover, its foldable arms are easy to move. So, when the rack is not in use, you can easily fold it back to safekeeping. The foldable arms won't also get in the way, even if installed in your vehicle.
The Fleximounts Bike Hitch Rack Foldable BHR4 is compatible with different sizes of bikes, which is perfect for group outings and if you own multiple types of bicycles. The rack has adjustable straps that can hold up to four bikes, and it can carry a weight of up to 165 lbs.
Fleximounts GRH1 4 pcs Flat Hooks for Overhead Racks and Wall Shelving
The price is $22.99.
The perfect companion for the overhead garage storage and wall shelves that provide more space for your garage space is the hooks. This accessory is specially designed for Fleximounts ceiling racks with a wire grid and all wall shelves. You can utilize the Fleximounts hooks for multiple uses, such as to hang bikes, tools, sporting goods, and much more. It can hold a weight capacity of 50 lbs.
The hooks are made of strong, high-quality top material steel. Its durability is no question, and it has a scratch-resistant powder coat finish. The hooks are easy to install, and no tools will be required in the process.