W

ho isn't looking forward to another holiday? Going through work weeks seems never-ending. The daily routines, the work problems, and the same hustles sip the life out of us. The holidays rejuvenate our otherwise dormant living and a cause for something to look forward to. We cross out dates after dates in our calendars until the happy holidays arrive. We list down activities that you will enjoy with family and friends. We note the food that we will devour on the day of the holiday.
Thanksgiving is no exception. It is one of the most looked forward to holidays for the year. And it isn't hard to imagine why. More than the turkey that centers our dining tables, it is a time where family and friends get together for a wonderful time. As we gather around, we reflect on the blessings and acknowledge gratitude for the many things we are thankful for. We are grateful for good health, especially now that we face a global pandemic. We are grateful for the little success in life, like finally breaking the habit of smoking or finally mustering our guts to start something we have wanted to and the opportunities that come our way. Big or small, we have all the reasons to be thankful for. And this holiday lets us express these feelings more openly.
There are tons of activities to enjoy post-Thanksgiving, and such is the Black Friday Sale. Lines could get crazy, and discounts get crazier. But, who wants to line up in overcrowded malls during the pandemic? Skip the madness! And stick to your computer screens to snag the biggest discounts!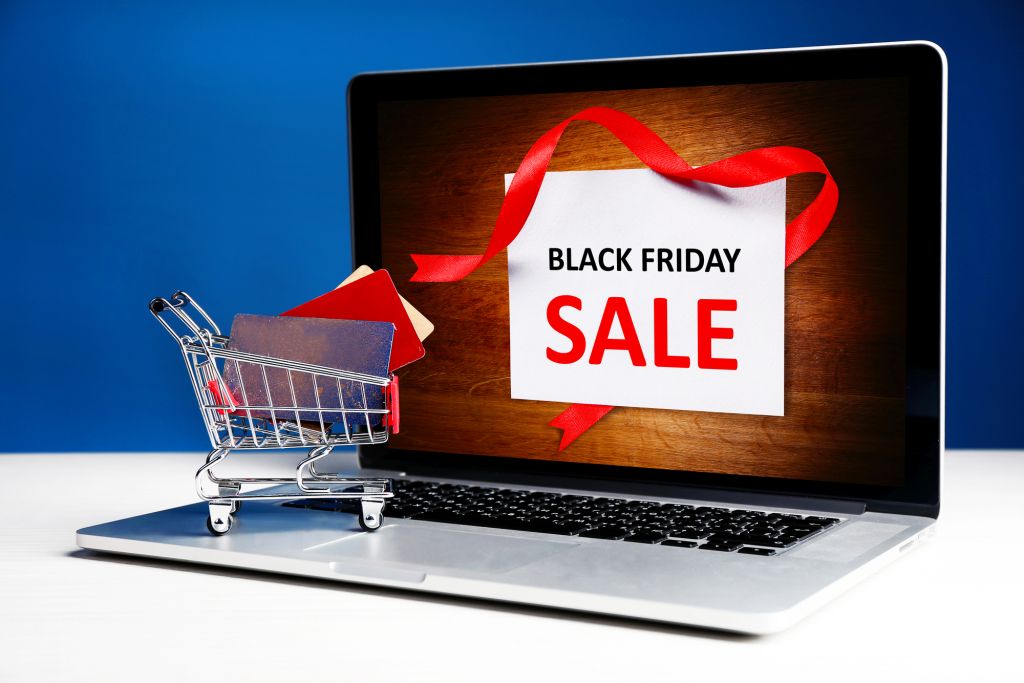 Pre-Black Friday Sale
To kick off the most-awaited Black Friday Sale, Fleximounts offers a pre-Black Friday discount on two of its bestsellers–Classic 4' x 8' Overhead Garage Storage Rack GR48 and Classic 2-Pack 2' x 6' Wall Shelving WR26.
CLASSIC 4′ X 8′ OVERHEAD GARAGE STORAGE RACK GR48
The Fleximounts overhead storage rack is an ideal choice to tuck away items that you do not need to use regularly or unused at all, which leaves more space to park your vehicles. The GR48 ensures safe loading of up to 600 lbs, and its heavy-gauge steel construction provides a durable and heavy-duty storage system that assures a safe place to organize your stuff. Moreover, the rack is waterproof to avoid water damage.
The height can be adjusted from 22" to 40". The rack has ample vertical support and longer ceiling brackets that prevent the shelf from falling, and the whole set is more secure. Welded together are the wire grid design and frame, making the unit sturdier and more stable. Furthermore, all hardware has gone through strict tests, ensuring that the screws provided are only high-quality material.
The ceiling racks fit all ceiling joist spacing of fewer than 24 inches. However, if the joist is greater than 24 inches, it can fit the spacing of 48 inches.
The GR48 is available in three colors: black, white, and hammertone.
Significant savings await you as the wall shelf is now only sold at $234.59 until November 14. Use the code: BFCM15 to slash off 15% from its original price of $275.99.
FLEXIMOUNTS CLASSIC 2-PACK 2′ X 6′ WALL SHELVING WR26
For everyday items, additional storage for you to utilize is a suitable wall shelf. The WR26 wall-mounted shelf carries a weight capacity of 400 lbs in total. Thus, it ensures safe and high loading capacity due to its high-quality construction. The material of the racks' brackets is made of powder-coated steel. And to make it sturdier and more stable, the buckle design with velcros prevents the brackets from falling or bending. Moreover, the high-quality screws provided are thicker than most products available in the market.
The two-pack 2' x 8' shelf has two color options: black or white, and four sizes: 12" x 36", 12" x 48", 12" x 72", or 24" x 72". It offers excellent compatibility as it is suitable for securing either wall studs or solid concrete walls.
Significant savings await you as the wall shelf is now only sold at $195.49 until November 14. Use the code: BFCM15 to slash off 15% from its original price of $229.99.
Friendsgiving
Who says buying (or hoarding) discounted items should be limited to yourself? Post-Thanksgiving gifts are always a good idea! Do you have a crafty friend in need of a sound storage system? Does your dad countlessly say that he wants to upgrade his garage workshop? Or has your husband been eyeing sturdy storage or wall shelving for the garage that sees more activities as of late? Then, this is the perfect excuse to finally give as a gift the Fleximounts storage systems that are the go-to storage of many Americans. As a matter of fact, a lot of the products are voted bestsellers on Amazon.
Stay tuned on our website for the crazy discounts you can snag this Black Friday and Cyber Monday!
Meanwhile, here are another two bestsellers that you should look into.
FLEXIMOUNTS LIFT 4'X4' OVERHEAD GARAGE STORAGE RACK GL44B
This ceiling storage lift can be raised and lowered by crank or power drill, which lets you access with ease all the materials stored high above the garage floor without using a ladder. This mechanism allows you to protect yourself from potential accidents brought about by climbing a ladder or heavy lifting. You need not worry about the storage lift loosening when not in use because it has a specially designed safety lock that prevents any movement. And it is so simple to use. Use the winding pole to pull out the safety lock on the gearbox, then push back in to lock after use. Also, its construction is built to last with heavy gauge steel, premium hardware, and top-quality parts and can carry up to 300lbs. Moreover, it is compatible with different ceiling joists of both wood and concrete ceilings and has adjustable length steel cable, which allows it to be installed on angled ceilings.
FLEXIMOUNTS ADJUSTABLE 3-TIER WALL SHELVING WS14B/WS13B
For your everyday items, the Adjustable 3-Tier Wall Shelving is the perfect additional storage space for your walls. Its powder-coated steel assures sturdiness. Likewise, the heavy-gauge construction provides safety loading of up to 100 lbs per shelf.
The screws provided are thicker in size compared to other shelves in the market. An excellent feature this wall-mounted shelf offers is that it is flexible enough to be adjusted depending on the height of your wall and according to your needs.
The WS14B/WS13B allows you to assemble and disassemble it conveniently because of the patent tool-free adjustment design. Another selling point of this shelf is that installing can be a one-person activity. The installation template that helps mount holes and the bubble level that helps get perfect horizontal location is already provided.
The wall shelving is compatible with either concrete or wood walls as well as it is suitable for securing either solid concrete ceiling or ceiling studs.