T

ime flies away so fast.
In 2020, we were facing a global pandemic that seemed to have no end. Now it's almost 2022 and so much has happened in the global state of affairs. Vaccinations have rolled out. The world started opening up again. New variants emerged. Booster shots were announced. All of these happening while we're bidding goodbye to 2021 and saying hello to 2022.
It's the New Year, a time when most of us ponder on the year that was and question our decisions in life. This is a time we think about what to do next, what new plan to do, and what new goal to achieve. Some sit down and write New Year's resolutions while others are still not done unpacking and decluttering their homes.
For me, personally, I have learned the value of the garage this year. One of my best friends invited me to dinner over at their house. She set it up in their garage and we all had a great time. Our phones were out and the cramped space allowed for more closeness and intimacy. I also took up the hobby of jogging around the neighborhood and in one of my runs, I saw a couple working out at their garage. The garage door was rolled out and I peeked and saw their gym equipment organized on one side of the garage. Sometime in August, my daughter was invited to a painting workshop. The venue? The garage of her friends' house. She told me they served wine while they painted a live subject.
Ever since then, I have wanted to revamp my own garage to support my hobbies and household life. I have always had a passion for woodwork and having space for a wood-making station in the garage will be an absolute dream.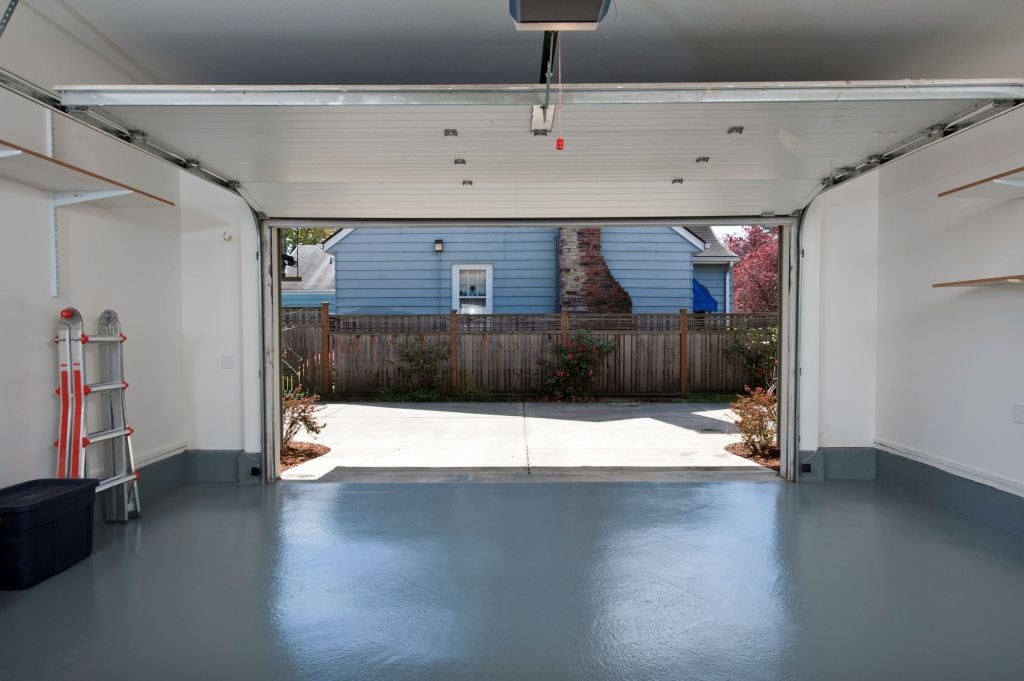 For this dream to happen, I hope to have these in my garage for the next year.
This new FlexiMounts offer caught my eye when I was scrolling through garage products. I love that the workstation is height adjustable and all-purpose. The workbench maximum load capacity is 500 pounds and could carry anything I would be needing for my projects. It's spacious with 47.2" x 23.6" x 1" dimensions, just about right to make a table. The height can be adjusted from 29.5" to 44.1". With a wide range, this multipurpose desk lets anyone sit or stand comfortably yet efficiently in order to finish a task or a project. It makes use of a crank handle to manually adjust the height, the crank being extra-large to offer a smooth operation compared to standard cranks. This allows for easier lifting of desks, even though the load is heavy and full. I saw that I won't be needing extra tools or an electrical outlet just to be able to adjust the height of the table.
The material is made of a solid rubberwood surface and a steel frame that is one inch thick. The steel frame makes sure it is sturdy, even at its highest point. Moreover, this product also has adjustable feet. And aside from being able to use it in my garage as a workbench, I could also transfer it to the main house and use it as a height-adjustable standing desk. Or maybe one of the kids could use it as sewing and crafting table.
We don't really have the biggest garage at home so I have to make space for the workstation. They said that making use of the ceiling or the wall as a storage space is perfect to take things off the floor area of the garage.
This classic overhead garage storage rack from FlexiMounts allows for a height adjustment ranging from 22 to 40 inches that will give me a smaller or more space as needed. It can carry a total of 400 to 600 pounds. It's made of cold-roll steel that is guaranteed to have a safe and high loading capacity. It can be easily installed through a step-by-step instruction and installation template that will come along with the box. It's also waterproof and can avoid water damage and store seasonal items. Its integrated grid design makes it stand apart from others in the market. Because the wire grid and the frames are welded together, the unit is assured to be sturdier and stable than a regular one. My friend has one and swears by his investment.
We are an active family who loves to bike around the neighborhood and even plan bike trips. So if I were to add a wood workstation in the garage, there should still be space for our bikes. I saw this at FlexiMounts as well and it'll be perfect to support all the bikes we have at home.
The height of this product is adjustable and the weight capacity is up to 300 pounds. It's made of cold-roll steel that can support up to six bikes. These are J-shaped hooks that will secure the bikes in the proper vertical position. The hook spacing can be adjusted based on where it'll be stored. These can also be easily installed with just four steps to follow. Drill holes in a horizontal line where you can install wall plates with tapping screws. Pass the bike rod through the plate in the left wall and insert the hooks on the right end of the bike rod. Last is to fix the left end of the rod with two screws then plug it in to the right end.
Woodwork Tools
Of course, when the garage is set, I need to have a complete toolbox for woodworking. I would set up a pegboard and have my tools ready including power saws, planes, sanders, files, hammers, hand saws, mallet, drill, screw gun, tape measure, square, and sawhorses. I'll be putting the workbench under this for sure.
Final Thoughts
For our big dreams to happen, we must first focus on the small tasks at hand. I am excited for 2022 and starting my dreams by preparing the garage for it. Cheers to the new year and new beginnings!