Y

ou've been living in the same house for the past 20 years. It may be old but you don't want to move out because there have been so many memories made in this one house. But you are longing for change since the kids have gone to live their separate lives. You want to do or feel something new, even though people might think you are already old.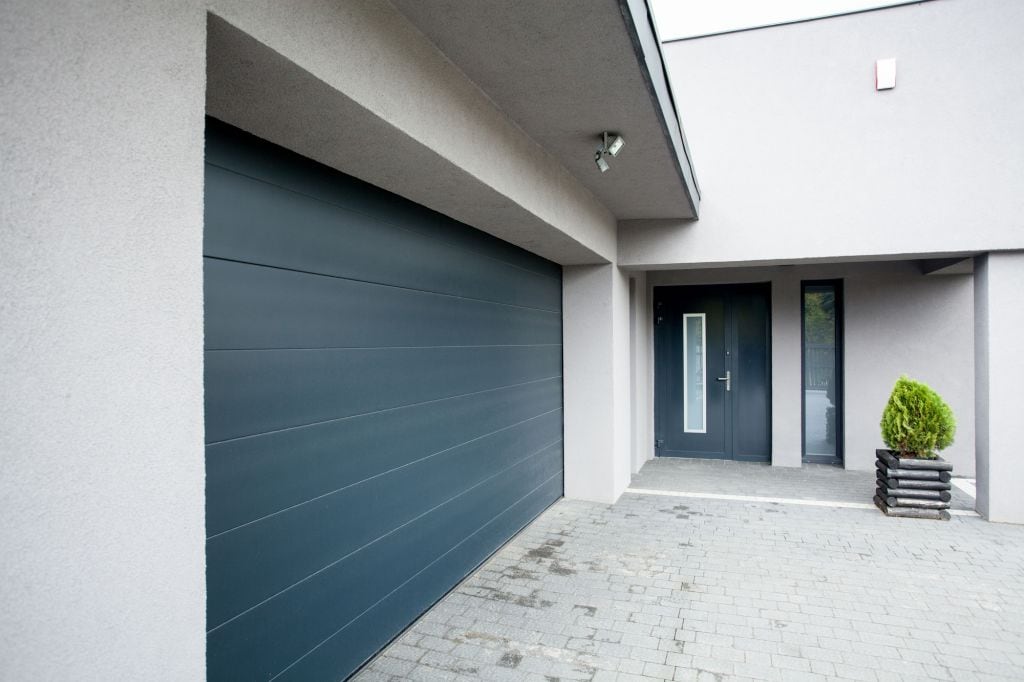 You are on the right track by thinking of changing your daily environment to feel some change in your life. But it doesn't mean that you have to move out, build a new home or find a new place to stay. It can also mean changing the look of your current house, decluttering so you can take out what you no longer need and have more space in the house, and perhaps buying new furniture to replace your old ones. We all know that people rarely buy furniture but it's something you can choose to replace since you have been using the same things since time immemorial.
Okay, let's assume you have decided to finally change the look of your house. Where should you start? Should the kitchen be your starting point because you cook your meals there and you want it to be done before anything else? Should you start in your bedroom because you want to take care of your personal stuff first before you go through the things that don't belong to you; for example, your kids' toys back when they were in Kindergarten. Or should you start redesigning the living room since it's where you accept visitors?
Personally, if you ask me, it'll be none of the above. I would start with the garage first. Why people might think. The garage is often neglected and people might never start tackling the area especially after they just redesigned the whole house. People would let their garages be but not me. I happen to think that if I clean the garage first, I would have a storage space for items that I will discover in my bedroom and other parts of the house that I want to keep. The garage, with better smart storage solutions, can store these for me and preserve their beauty. I am also a very outdoorsy person and imagine using the garage as a storage space for my athletic gear and also the areas where I can exercise if I'm not going to the gym. The garage also houses probably the most expensive stuff that homeowners own, the car, which means its cleanliness and safety has to be ensured.
Smart storage solutions such as overhead garage racks and wall shelves are the way to go. You can automatically free up the floor space when you use the wall and the ceiling as a storage area.
Here are some storage units from FlexiMounts that can help you incorporate the change you are looking for in life. Let's introduce being organized into your system.
GR48 CLASSIC 4′ X 8′ OVERHEAD GARAGE STORAGE RACK
Price: $229.99
Made of high-quality construction, this overhead storage unit can safely load 600 pounds of weight. It's waterproof and has that signature FlexiMounts integrated grid design. It has a height adjustment of 22 to 40 inches with a 4 x 8 in total size. Like other FlexiMounts products, it uses thicker screws than comparable products in the market.
Price: $89.99
Organize your belongings in the garage on three levels of wall shelves. This product from FlexiMounts can carry a total of 450 pounds. It is made of high-quality construction that secures its loading capacity. Its height can be adjusted to meet the homeowner's needs. For example, if an item is tall and can't fit in the level—it can be adjusted accordingly to fit. The product is also compatible and suitable to use in wood studs and on a concrete walls. Like other FlexiMounts products, it can be easily installed by one person.
Price: $99.99
This accessory is made of cold-roll steel and has a weight capacity of 165 pounds. Its arms can be folded when not in use and won't get in the way even if you install them in your vehicle. It has adjustable and flexible straps that could hold up to four bikes of different frame sizes. Its tiltable mainmast can lift bikes easily, swinging them up, down, forward, and backward. These movements make it easier to lift the bikes. Then, the rack can just return to its original position, thanks to the anti-wobble knob. Its maximum weight capacity is 165 pounds and its steel structure is durable, of high quality, and protected with a powder paint finish. With this accessory, there's no need to worry if the rack is firmly secured in its position.
GRH1 4 PCS Flat Hooks For Overhead Racks and Wall Shelving
$22.99
These hooks are specially designed by FlexiMounts to be attached to its ceiling racks and wall shelves. Made of cold-roll steel, it has a weight capacity of 50 pounds. It comes in four flat pieces and is all scratch-resistant with a powder coat finish. It can be used in multiple ways such as hanging bikes, tools, sporting goods, and more.
BR24 GENERAL 2-PACK 2′ X 4′ WALL SHELVING
Price: $139.99
Homeowners with small garages may also opt for this BR24 general 2-pack wall shelving. It is 2'x4' in size and could carry 440 pounds in total, 220 pounds per tier. It is made of powder-coated steel that is of high quality and has passed through rigid quality tests. It can easily be installed by one person because it arrives in one box that has all the hardware you would need. You may choose to install it in a parallel or vertical manner. Like our other products, this also features an integrated grid design that makes it stand out from others in the market, makes it easier to assemble, and gives it more stability compared to other storage solutions that have a multi-piece assembly. You may opt to add flat hooks from FlexiMounts so that you could hang your bikes. It comes in black and white.