T

his is the second part of us trying to lay out all the smart storage solutions available at FlexiMounts. For the first part, we talked about the overhead storage racks we have available on the site. This time, we tackle all the wall shelves that you could choose from in case you want to upgrade your garage's storage capacity.
Again, we understand that our customers check the site out of a need to renovate or upgrade the garage. This might mean you aren't able to see all the offers that we have, some new products, and modifications that solve your needs.
We always want you to be up to date with the products that we have on board. By doing so, we hope you give us the chance to solve your problems with storage in your garage or to just make better use of its storing capacity.
We are so happy that people are now starting to appreciate the garage more. It is not as neglected as before and has assumed other roles in one's house. Some still solely use it for storage and are now maximizing wall and ceiling spaces to take items off the floor. Some also use it as a workshop space for woodwork, ceramics, or other crafty projects. There are others who have tried making it an event place for a unique, intimate gathering. Then there are those who are into fitness and have made it into a fitness gym where the family could break a sweat.
Here at FlexiMounts, we guarantee to give you the best storage solutions to maximize the available space in your garage. We have bike racks for your bikes, hooks to maximize the storage capacity of our products, overhead garage storage racks for seasonal items, and wall shelves that would maximize your garage as a storage space while making sure all of your belongings are organized. Because if you haven't realized it yet, the garage holds your most expensive possessions! You should safely secure what you store in it.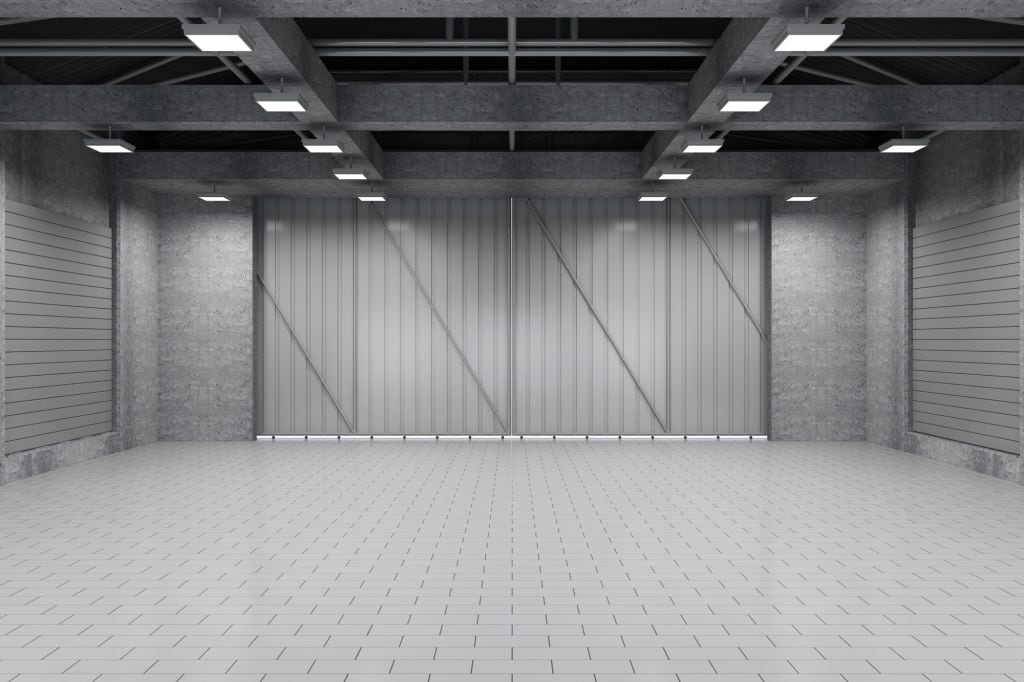 Below are the wall shelving options that you could find on the site.
Price: $79.99–$369.98
If we haven't reiterated enough, for items that you need to be accessible on a regular basis, it's best to store them on a wall shelf where they can easily be reached by hand. This wall-mounted storage solution from FlexiMounts comes with all the necessary hardware which makes it easier to install in a concrete wall or wall studs. It's 2x6 in size and could carry 400 pounds in total. It's made up of top-of-the-line, powder-coated steel that has undergone quality tests. Its buckle design comes with velcros, a feature that prevents it from falling. Homeowners may play around with installment because of the product's flexible layout with various combinations and different stud spacing. This unit comes in either black or white. It is a certified classic FlexiMounts' product.
ADJUSTABLE 3-TIER WALL SHELVING
Price: $89.99 – $99.99
If your garage isn't wide or you want multiple shelves, FlexiMounts also has wall storage options that feature up to three levels of shelves. The company boasts a patent design in a structure where you don't need any tools to adjust the product. The weight capacity of this wall shelf is 300 to 450 pounds in total. You may adjust the height of each level according to your actual needs. It comes in two sizes that you can choose from 1'x3' and 1'x4.' It is made of powder-coated steel that is guaranteed to be of high quality. Like the other products, even though this is on three shelves, it can also be easily installed by one person. It is also compatible with use in wood studs or a concrete wall.
CORNER 2-PACK 2′ X 4′ WALL SHELVING
Price: $179.99
Next on the list is a product that is perfect for small garages. This wall shelving will make use of corner space that can guarantee to optimize all vacant spaces in your garage. It can be used as a corner shelf or a 2-pack shelf. Like the other wall shelves and overhead storage racks from FlexiMounts, this item also features an integrated grid design. It's easy to install by one person because the package comes with all the necessary hardware. An installation template will also help locate where to mount the holes. You may install it in wood studs or a concrete wall. For additional storage, this is compatible with FlexiMounts GRH2/GRH2B and hooks GRH1/GRH1B.
GENERAL 2-PACK 2′ X 4′ WALL SHELVING
Price: $139.99
If you don't have much space in your garage, you may opt for this BR24 general 2-pack wall shelving. It is 2'x4' in size and could carry 440 pounds in total, 220 pounds per tier. It is made of powder-coated steel that is of high quality and has passed through rigid quality tests. It can easily be installed by one person because it arrives in one box that has all the hardware you would need. You may choose to install it in a parallel or vertical manner. Like our other products, this also features an integrated grid design that makes it stand out from others in the market, makes it easier to assemble, and gives it more stability compared to other storage solutions that have a multi-piece assembly. You may opt to add flat hooks from FlexiMounts so that you could hang your bikes. It comes in black and white.
Final Word
Do not sleep in the garage when it comes to storage solutions. It's a vacant space that provides ample room for possessions you don't use daily. It also houses your power tools, yard equipment, athletic gear, and your car. So it's just practical and smart that you invest in storage solutions that you will install in your garage. Take a look at the catalog of FlexiMounts to find the best storage solutions in the market.