W

here were you for the past few days? Are you still hungover from the Thanksgiving festivities, which dragged into the weekend? Well, we won't be surprised. For as long as you enjoyed it, who cares?
And then it hits you; it's Monday again! It is the start of the workweek. But, at the same time, the biggest sale of the year extends until this day, Cyber Monday. It still feels like the weekend with the exciting promos and deals.
Within a few clicks, the discounted products are already yours! You can enjoy up to 80% off! How great is that? Pretty sure you'll be one of the many who'll never pass up on this incredible chance to save money and own sturdy and stable storage systems you can utilize in the garage.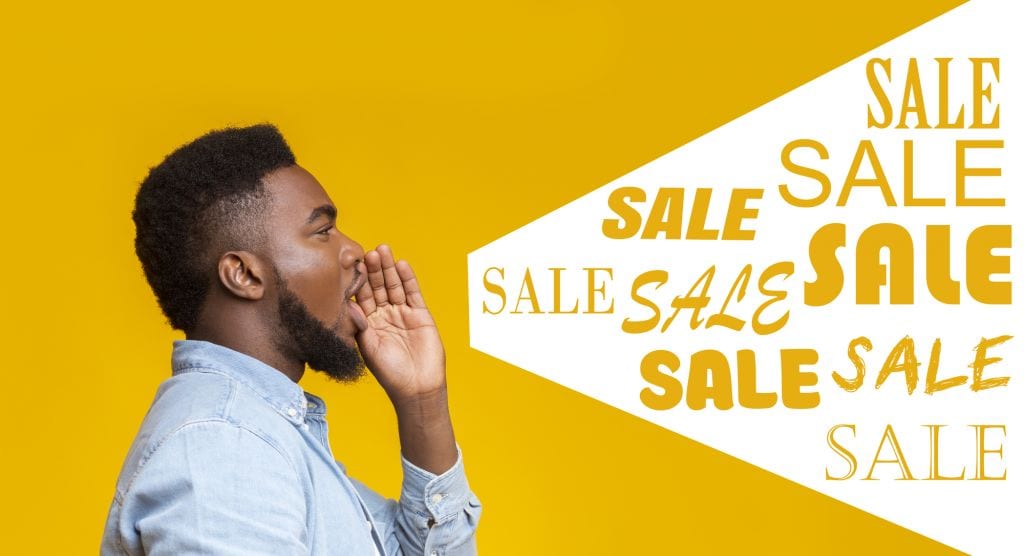 DARE TO BE THE FIRST
The incredible discount offers are not the only deals you will look forward to. Fleximounts will grant a lucky buyer to own all his purchases for FREE! Ready your alarms! The first buyer to checkout items capped at $500 at 9 am and 2 pm PST on November 29, Monday, gets the purchase/s free of charge. Are you up for the challenge? Then the fastest fingers win this one!
Are you one of the lucky winners? Then take note of these:
1. Fleximounts will send you an email informing you that you won the promo. Expect the email on November 30.
2. Upon notification, the winner should share on social media platforms and tag or mention Fleximounts to avail of the items for free.
3. The refund will directly go to your account in 1-2 business days.
ENJOY BIG, BIG DISCOUNTS ONLY AT FLEXIMOUNTS
Head over to the products page on the website to see which storage systems are perfect for your needs. Here are three of the best products that you can score at a discounted price:
FLEXIMOUNTS BIKE HITCH RACK FOLDABLE BHR4
Pay only $25.99; the Original Price is $129.99
Use the code BFCM80 to enjoy an 80% discount
Who wouldn't want to miss out-of-town trips? No one, right? These trips are made more special when you can ride bicycles—the change of scenery from your usual metro, car traffic, high-rise buildings, etc.
Unless you will ride the bicycle from your home, transporting your unit would not be much of a problem. However, if you will be going to the destination via car, transporting the bike would be a concern. If you own a pickup truck or a foldable bike, then it halves the problem. The other half is worrying that the bicycle units would be subjected to dangers when laying them on the vehicle floor, especially if the road to the destination is rough. Moreover, if several companions are traveling with you, say your group of friends or family, then there wouldn't be enough space in the car.
Here's a practical solution: Invest in a sturdy and convenient bike hitch rack. Now, hassle-free travel and transporting of bicycles are within arms reach.
The Fleximounts Bike Hitch Rack Foldable BHR4 is as durable as you want it to be. It is made of a cold-roll steel structure with a protective powder paint finish. It has anti-wobble knobs to strengthen the connection between the mainmast and folding arms. It assures you that the build will securely fix the bike rack in place, which would be our biggest worry when on the road. Frequent glances at the back of our car would be lessened with this rack as you will be at ease with its performance.
The foldable bike hitch rack features a tiltable mainmast. The rack's body can swing up, down, forward, and backward, allowing more accessible bikes' lifting. The rack pops back to its original position with the anti-wobble knob.
Moreover, its foldable arms are easy to move. So, when the rack is not in use, you can easily fold it back to safekeeping. The foldable arms won't also get in the way, even if installed in your vehicle.
The Fleximounts Bike Hitch Rack Foldable BHR4 is compatible with different sizes of bikes, which is perfect for group outings and if you own multiple types of bicycles. The rack has adjustable straps that can hold up to four bikes, and it can carry a weight of up to 165 lbs.
FLEXIMOUNTS CLASSIC 4′ X 8′ OVERHEAD GARAGE STORAGE RACK GR48
Pay only $194.99; the Original Price is $229.99
Use the code BFCM35 to enjoy a $35 discount
The Fleximounts overhead storage rack is an ideal choice to tuck away items that you do not need to use regularly or unused at all, which leaves more space to park your vehicles. The GR48 ensures safe loading of up to 600 lbs, and its heavy-gauge steel construction provides a durable and heavy-duty storage system that assures a safe place to organize your stuff. Moreover, the rack is waterproof to avoid water damage.
The height can be adjusted from 22" to 40". The rack has ample vertical support and more extended ceiling brackets that prevent the shelf from falling, and the whole set is more secure. Welded together are the wire grid design and frame, making the unit sturdier and more stable. Furthermore, all hardware has gone through strict tests, ensuring that the screws provided are only high-quality material.
The ceiling racks fit all ceiling joist spacing of fewer than 24 inches. However, if the joist is greater than 24 inches, the recommended spacing is 48 inches.
The GR48 is available in three colors: white, black, and hammertone.
FLEXIMOUNTS CLASSIC 2-PACK 2′ X 6′ WALL SHELVING WR26
Pay only $161.49; the Original Price is $189.99
Use the code BFCM15 to enjoy a 15% discount
Additional storage for your everyday items that you should utilize is a suitable wall shelf. The Wall Shelving WR26 wall-mounted shelf carries a total weight capacity of 400 lbs. Thus, it ensures safe and high-loading power due to its high-quality construction. The material of the racks' brackets is designed using powder-coated steel. And to make it more stable and sturdier, the buckle design with velcros prevents the brackets from bending or falling. Furthermore, the high-quality screws provided are thicker than most products that you can find on the market.
The two-pack 2' x 8' shelf has four sizes: 12" x 36", 12" x 48", 12" x 72", or 24" x 72"; and two color options: black or white. It provides excellent compatibility as it is suitable for securing either wall studs or solid concrete walls.