The garage is a space in your home that has multiple functions–parking space, workshop area, and storage area for mechanical tools, garden tools, sports equipment, seasonal items, miscellaneous items, and even hazardous materials. As in every part of the house, you do measures to keep every space as safe as possible. The garage should not be an exception. After all, it is an area where you do projects that use sharp and dangerous items, and store materials that are flammable and hazardous.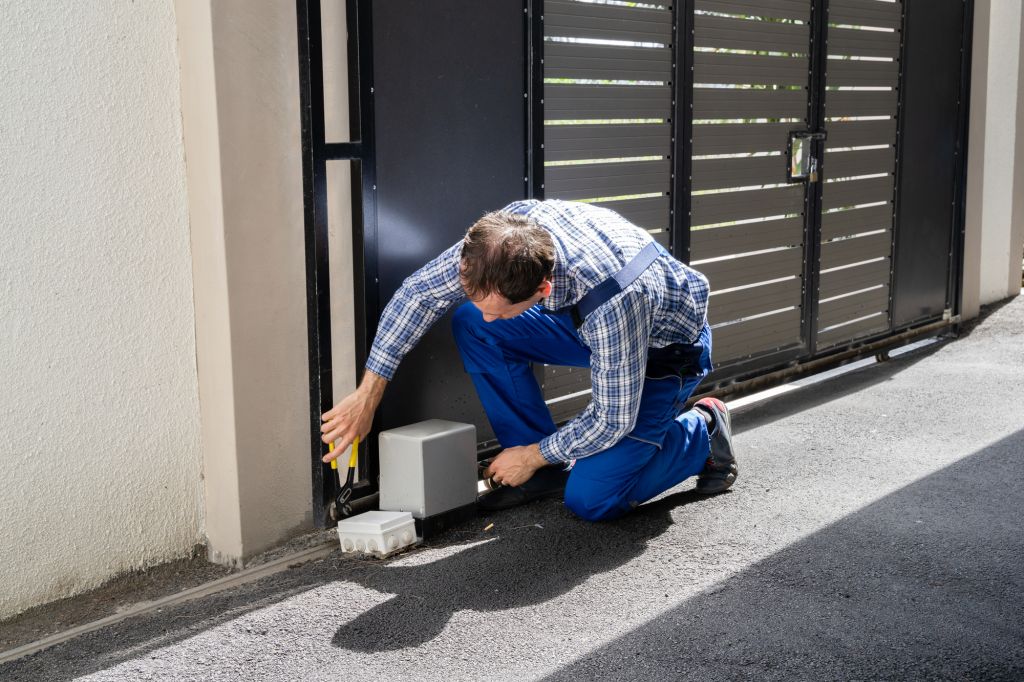 You may think that you have done the necessary precautionary measures when handling these items. But when you have kids around, loitering around the house without a guardian accompanying them, then it poses a risk and becomes a problem. So, before anything bad happens, always be prepared and follow these easy tips to protect everyone from garage mishaps.
Resist the Temptation of Leaning Items Against the Wall
After a long day of chores and finishing projects, you may have used all of your energy. And the most natural thing to do is just leave all the tools and equipment like rakes, ladders, shovels, and sports equipment leaning against the wall. However tempting that could be, resist the temptation to eliminate the risk of the items potentially falling over. This could cause tripping and injuries. So, even though you are too tired to return the items to their proper places, create a mindset to do the right thing to avoid unwanted injuries and happenings.
Store the Chemicals Away from Children's Reach
If it is inevitable to store chemicals like paint, pesticides, antifreeze and the like in the garage, make sure to store them properly. Ideally, lock them up in a storage cabinet so that children do not have a chance of accidentally knocking them over. Or, you can store them up high in an area where there is less foot traffic. Though, the latter is less advisable in case of earthquakes, the cans and bottles will fall over which could be a firestarter.
Install Adequate Lighting in the Garage
Lighting in the garage is often overlooked especially if it serves as simply a parking space and a storage area. However, improving the garage lighting is a sound investment. It reduces the risk of accidentally knocking over sharp tools or hazardous materials because you can clearly see your pathways and arm's reach. Installing adequate lighting makes you see better, which would mean that you can be safer as well.
Level Your Garage Flooring
One of the causes of tripping in the garage is the unleveled flooring. Most often the concrete flooring will shrink if heavy materials like parking your car or placing heavy equipment at the same spot everyday. Another danger is also when liquids leak, the floor can become slippery. Others put rugs or tarp to prevent slipping, however, these can be fire hazards and can hide small fallen tools like nails. The better option would be sealing your floor with floor coating. Not only is it easy to maintain, it also makes the garage flooring a little safer.
Declutter and Use Reliable Garage Shelves
Decluttering is such an arduous task, yet an important one to accomplish every now and then. Why is that so? Over a period of time, you accumulate items that have been lying around the house and then safely kept in the garage, especially if the garage is a dedicated space to store your items. The task of decluttering may seem hard at first, but the way to ease the job is to first and foremost, start at it. Rummage through all your belongings and sort them according to function and need. The easiest way to do that is to keep all of them off their storage and lump them in one space. Then go through them and sort into for keeping, donating or throwing. For the ones you decide to keep, sort them further into for everyday use and seasonal use. In this way, you will know where to put these items away in your garage space. The next step is to utilize a functional and sturdy storage system. You can make use of an overhead storage rack or wall shelves. Storage systems that can be installed on the walls or ceilings are best to use because you will free much valuable floor space in the garage. And another thing is that it is easier to identify which items are stored on these storage systems because they are neatly kept that way. You have to decide what kind of storage organization will fit perfectly for your garage. Keep in mind the height of the room and how wide the walls can be used to install these storage. Also note that when installing either overhead garage storage or wall shelf, make sure that the doors or windows are out of the way, and of course, your vehicles if you intend to use the garage as a parking space as well. For your everyday items, the Fleximounts WS SERIES Adjustable 3-Tier Wall Shelving is the perfect additional storage space for your walls. Its powder-coated steel assures sturdiness. Likewise, the heavy-gauge construction provides safety loading of up to 100 lbs per shelf. The screws provided are thicker in size compared to other shelves in the market. An excellent feature this wall-mounted shelf offers is that it is flexible enough to be adjusted depending on the height of your wall and according to your needs. The WS Series allows you to assemble and disassemble it conveniently because of the patent tool-free adjustment design. Another selling point of this shelf is that installing can be a one-person activity. The installation template that helps mount holes and the bubble level that helps get perfect horizontal location is already provided. The wall shelving is compatible with either concrete or wood walls as well as it is suitable for securing either solid concrete ceiling or ceiling studs.
In Summary
Keeping every part of your house, the garage included, is your topmost priority. The abovementioned tips are easy to follow and they are the most common measures. If you want a safer garage, you might as well consult professionals because you would not want to dwell on what-ifs and what-could-have-beens when the mishaps happen in your garage.